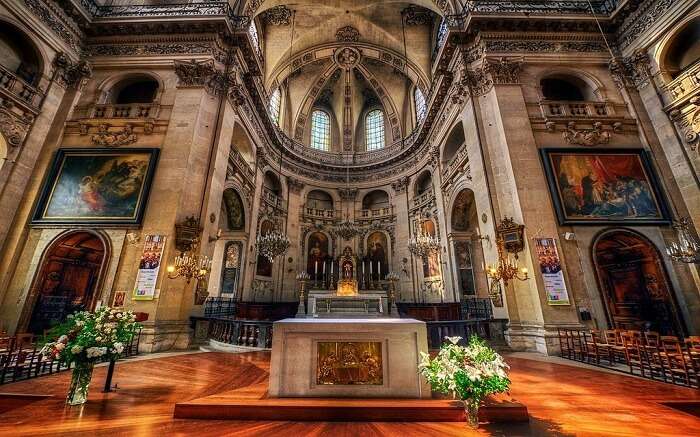 Did you realize how many places of worship exist in Paris? Nearly 200! If you ever find yourself in the city, make sure to explore as many of them as possible. Churches in Paris are not only places where people worship; they are historical structures with many of them being constructed centuries ago. Take a look at our recommendations.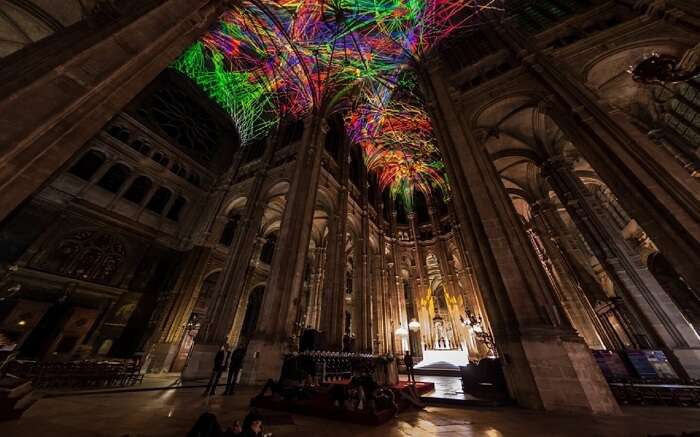 1. Cathedral of Notre-Dame de Paris
Recommended Read: 5 Sophisticated Cottages In Paris That Will Amaze You At First Glance!
One of the most famous Catholic churches in Paris is the Cathedral of Notre-Dame de Paris. Its French Gothic architecture is widely considered to be one of the best examples. Though it was desecrated during the French Revolution, it was subsequently restored. It also served as the backdrop for Victor Hugo's renowned novel, The Hunchback of Notre-Dame.
Location: 6 Parvis Notre-Dame – Pl. Jean-Paul II, 75004 ParisHours: 7.45am to 6.45pm
2. Saint-Eustache Parish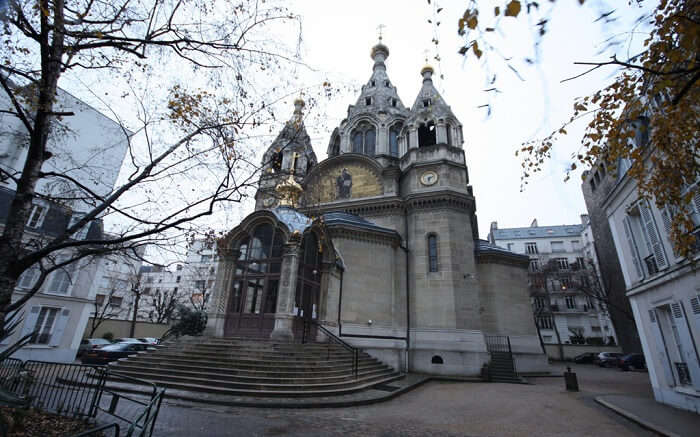 Saint-Eustache Parish was built over the course of a century. Its unusually large proportions make it resemble more of a cathedral than a church. With a length of 346 feet and a grand organ comprising 8,000 pipes, it has served as a venue for renowned composers to showcase their works, including the likes of Verdi.
Location: 146 rue Rambuteau – 75001 ParisHours: Monday to Friday – 9.30am to 7pm, Saturday – 10am to 7.15pm, Sunday – 9.15am to 7.15pm
Recommended Read: Shopping In Paris: 28 Items From High-End Fashion To Classic Souvenirs
3. Saint-Alexandre-Nevsky Cathedral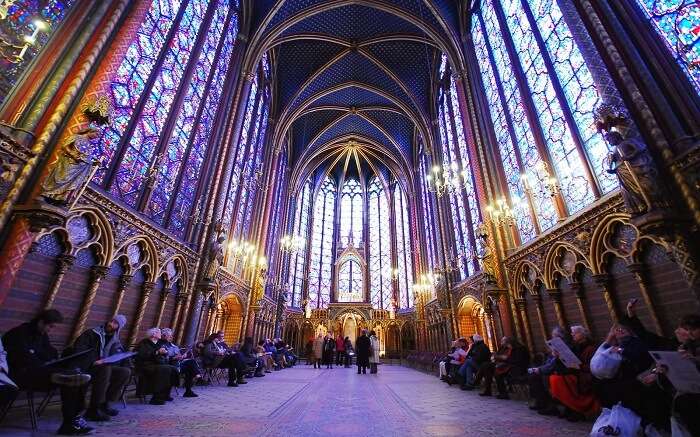 Recommended Read: 10 Vacation Residences In Paris That Are Ideal For Your French Journey
This Russian Orthodox sanctuary is an exquisite church in Paris and the primary Russian Orthodox basilica in France. The 19th-century structure was consecrated to the Grand Prince of Russia, Saint-Alexandre. It also witnessed the wedding of Pablo Picasso.
Location: 12 rue Daru – 75008 ParisOperating Hours: Tuesday and Friday – 3 pm to 5 pm, Sunday – 10 am to 12.30 pm and 3pm to 6pm
4. Sainte-Chapelle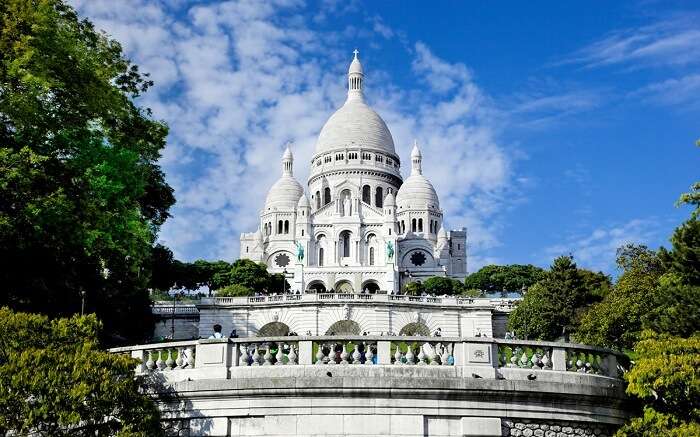 Image SourceSainte-Chapelle church in Paris was erected in just 7 years to accommodate Christian relics. It was once the residence of the monarchs of France. Its most notable feature is the magnificent stained glass windows portraying over 1,000 scenes from the Bible.
Location: 8 boulevard du Palais – 75001 ParisOperating Hours: 9am to 7pm (Apr-Sep), 9am to 5pm (Oct-Mar)
Admission: Free on the first Sunday (Nov-Mar), free for individuals under 18 and those aged between 18 and 25. Also free for the disabled, job seekers, and recipients of French social benefits.
Recommended Read: 31 Finest Places To Explore In Paris For An Enchanting Vacation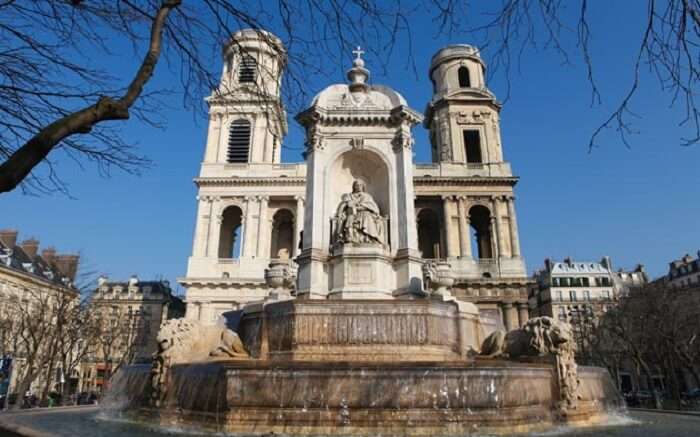 5. Sacre Coeur Basilica
Recommended Read: Your Complete Paris Street Food Guide: What To Eat & Where To Find Them
Sacre Coeur Basilica is a renowned church in Paris located on the hill. It is situated on the Butte Montmartre and offers breathtaking vistas of the city. It showcases one of the largest mosaics in the world. It also has an underground burial chamber that is open to visitors.
Location: Parvis du Sacré-Coeur – 35 rue du Chevalier de la Barre – 75018 ParisHours: 6am to 10.30pm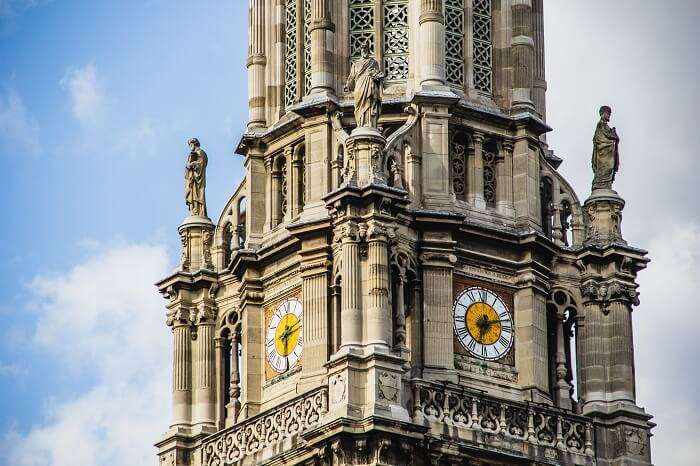 6. St-Sulpice Church
Image SourceOne of the largest churches in Paris France, St-Sulpice Church was constructed in the 17th century and is renowned for its grand French architecture. Among its notable features is the gnomon (a sundial) and its magnificent organ, an impressive instrument from the era of French symphonic organs.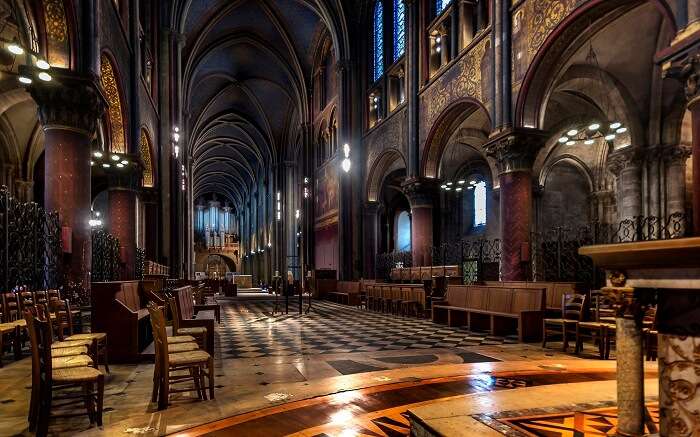 Location: Place Saint-Sulpice – 75006 ParisHours: 7.30am to 7.30pm
7. Trinity International Church
Recommended Read: 6 Lakes In Paris You Should Definitely Visit For A Picnic Under The Sun
Trinity International Church is an English-speaking church in Paris that has a diverse congregation consisting of individuals from over 36 countries. It organizes various events throughout the week for students, young adults, men, and women.
Location: 58 Rue Madame, 75006 Paris, France
8. Church of Saint-Germain-des-Prés
Image SourceThe oldest church in Paris is situated in the 6th district that is home to fashionable cafes, boutiques, and publishing houses. It was constructed in the 6th century AD and originally served as an abbey for the Merovingian kings.
Location: 3, Place Saint-Germain des Prés, 75006 ParisOpening Hours: 8am to 7.45pm
9. Saint-Étienne-du-Mont
Recommended Reading: Experience The Best Of Nature At These 10 Best Parks In Paris
The church is a renowned church in Paris that houses the city's final remaining rood screen. The exquisitely carved stone structure is a double-stair arch that was utilized for readings. The church also serves as the burial place for the philosopher Pascal, who passed away within the parish's boundaries.
Location: Place Sainte-Geneviève, 75005 Paris
10. St-Paul-St-Louis Church

Image SourceSt-Paul-St-Louis Church is a Baroque-style building constructed by Jesuits in the 17th century. It showcases various interesting highlights such as the façade clock and the autograph of Victor Hugo, whose daughter was married here.
Location: 99 Rue St. Antoine, 75004 ParisOpening Hours: 8am to 8pm
Further Reading: 12 Paris Markets That'll Satisfy The Shopaholic In You
Book your customized Paris vacation package with TravelTriangle and ensure that you do not miss out on these prominent architectural masterpieces during your next trip to Paris!
Legal Notice: TravelTriangle does not take credit for any images displayed on our blog site unless explicitly stated otherwise. All visual content is protected by copyright and belongs to the respective owners. We make an effort to provide proper attribution and link back to the original sources whenever possible. If you are the rightful owner of any of the images and do not want them to appear on TravelTriangle, please contact us and we will promptly remove them. We believe in giving due credit to the original author, artist, or photographer.
Please be aware: Any information published by TravelTriangle in any form of content should not be considered a substitute for professional medical advice. Before taking any action, it is advisable to consult with a medical expert of your choice.
Frequently Asked Questions About Churches In Paris
Which is the renowned church in Paris?
The most renowned church in Paris is Notre Dame Cathedral. It is unquestionably the most breathtaking gothic cathedral in the world.
Which churches should one visit in Paris?
The most magnificent Churches that are a delight to witness and should not be missed by you are 6 Parvis Notre-Dame, 35 rue du Chevalier de la Barre, 8, boulevard du Palais, Place de la Madeleine, 2, impasse Saint-Eustache, 12, rue Daru, Place de Saint-Augustin, etc.
How many churches are there in Paris?
You will come across 37 churches in Paris that bear the name Notre Dame. There are a total of 197 churches in Paris.
Which is the largest church in Paris?
The largest church in Paris is Saint-Sulpice.
Which is the oldest structure in Paris?
The oldest building in Paris is the Maison de Nicolas Flamel, constructed in 1407, located at 51 rue Montmorency in the 3rd arrondissement.
What are some famous points of interest in Paris?
Some of the finest monuments and landmarks that you should not miss during your trip to Paris are The Eiffel Tower, Place Dauphine, Sacré-Coeur, Seine River, Les Invalides, Arc de Triomphe, Cathedral of Notre Dame, Sainte-Chapelle, etc.
What cuisine is Paris known for?
If you wish to savor some incredible street food in Paris, you can indulge in dishes like Couscous, Croissants, Baguettes, Eclairs, Macarons, Oysters, French cheese, Falafel, etc.
Interested in Booking an International Vacation?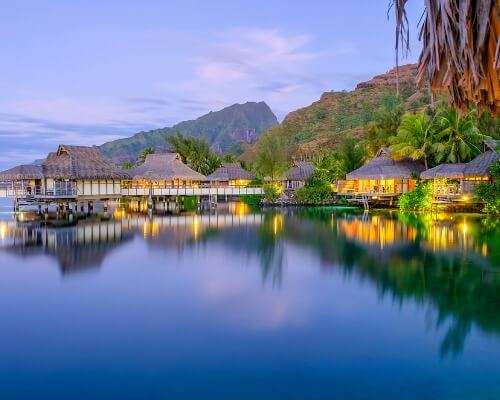 Plan unforgettable holidays through TravelTriangle with 650 trusted travel agents offering packages to 65 domestic and international destinations.