Malta, an island nation in Europe, is quickly becoming an ideal vacation spot as it offers something for everyone to have a perfect trip. The breathtaking seashores, thrilling water sports, centuries of fascinating history and culture, and impressive architectural wonders are more than sufficient to provide a much-needed escape from everyday life. Shopping is also a favorite activity for many visitors to Malta. Fortunately, Malta does not disappoint in this area either. There are numerous options available for shopping in Malta, ranging from artifacts and crafts to renowned fashion outlets, ensuring an enjoyable retail experience.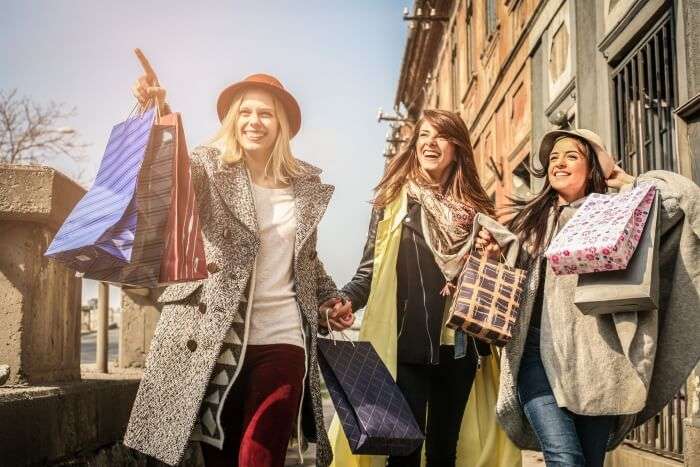 10 Places for Shopping in Malta
There are retail stores and shopping centers in all major towns and cities on the island. Here is a list of some noteworthy ones that are worth your time and attention.
1. Bay street Tourist and Shopping Complex
One of Malta's primary shopping centers, located right in the heart of the popular tourist destination, St. George's Bay. This market offers a fantastic combination of prestigious global stores, independent boutiques, cafes, restaurants, entertainment options, and even a four-star hotel. The center court hosts events and programs for shoppers' enjoyment. The family entertainment area, known as Multimaxx, features Laser Tag, Virtual Maxx, Arcademaxx, and a multilevel arena for lively music and dancing.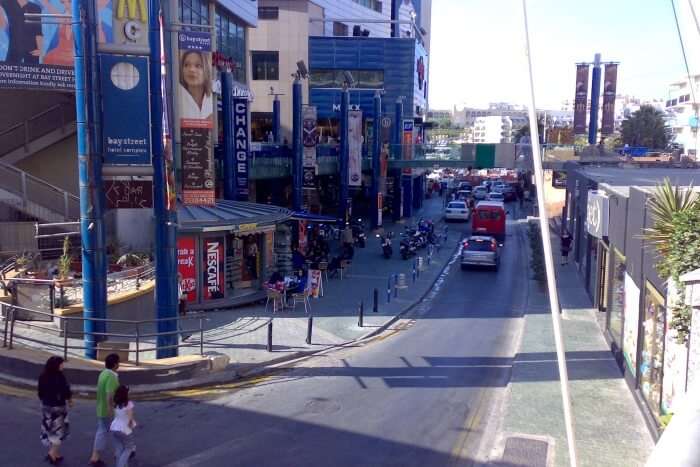 Location: St. George's Bay, St. Julian's Malta
Hours: 10am to 10pm
Items to Buy: Designer clothing, footwear, accessories, jewelry, books, and souvenirs
Must Read: 35 Best Places to Spend Christmas in Europe
2. Birkirkara Market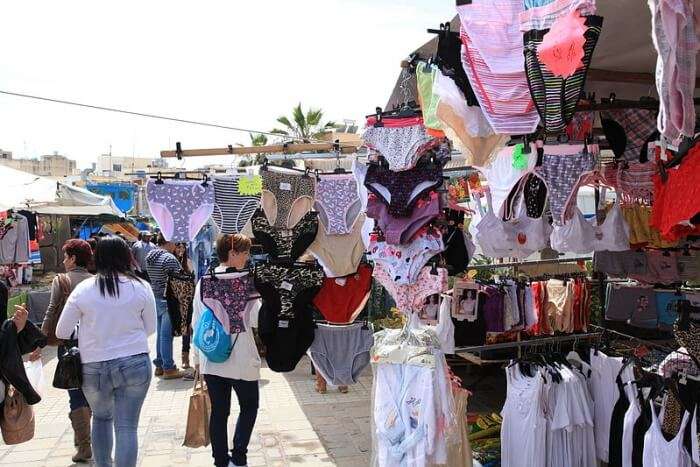 One of the most renowned open-air markets in Malta, located in one of the island's oldest settlements. This market takes place twice a week near St. Helen's Cathedral on Tumas Fenech Street. It is the perfect place to explore Maltese food, lifestyle, and culture. You can find local fruits and vegetables, a variety of fresh seafood, unique clothing styles, traditional costume jewelry, handicrafts, and much more.
Location: Tumas Fenech Street, BirkirkaraHours: 6:30 am to 1:00 pm every Wednesday and FridayItems to Purchase: Household goods, fresh produce, clothing, jewelry, and handicrafts
3. Embassy Shopping Centre
A marketplace where you will discover nearly everything under one roof, it is one of the finest places for shopping in Valletta, Malta. A newly constructed shopping complex, it boasts all the amenities to make it well-liked among visitors from all age groups. Adults can enjoy shopping to their heart's content amidst the newest exhibit of International and local brands and the younger ones can have an enjoyable time at the Games parlour and other activity zones. For individuals who simply want to relax, there are many cafes and eateries, a salon and spa, and also a cinema to catch up on the most recent movies. It is a place worth visiting to have a fantastic time.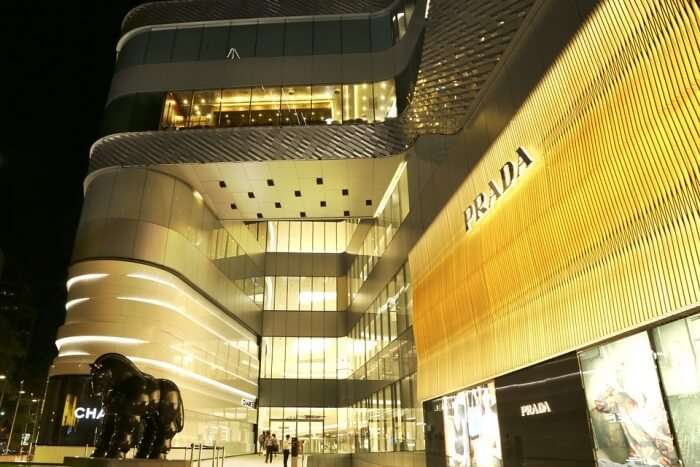 Location: St. Lucia's Street, VallettaHours: 9:45am to 9:30pmItems to Purchase: fashion clothing, beachwear, electronics, toys, perfumes and beauty products, accessories, etc.
Suggested Read: 13 Playful Beaches In Europe For All The Excited Beach Bums Across The Globe
4. Monti Open Air Market
This one is considered one of the most popular shopping markets in Malta. This was a major tourist attraction for people visiting Valletta. The market has now been relocated to nearby Floriana as there is some repair work going on in the City Gate area of Valletta. You will have a delightful time exploring the variety of stalls and shopping for the intriguing items on display. It is an excellent place to sample local snacks like Pastizzi and Imqaret. Additionally, keep an eye out for unique souvenirs, antiques, and artifacts.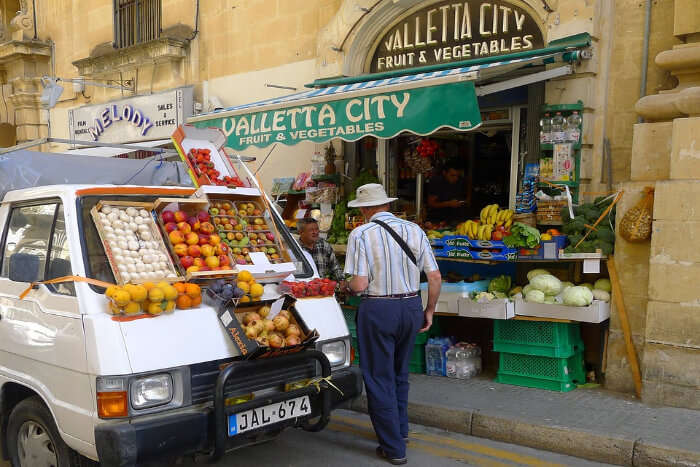 Location: Floriana, MaltaHours: 6:30 am to 1:00 pm every SundayItems to Purchase: Artifacts, antique items, clothing, snacks, DVDs, clothing, etc.
5. Is Suq Tal Belt
The initial establishment that was constructed with iron in Valletta, this place holds historical significance dating back to the 19th century. A structure from the Victorian era, this place is a must-see if you are seeking a unique shopping experience in Valletta, Malta. The biggest and most luxurious food market in the country where you can explore your taste buds to the fullest. Browse through the stalls of fresh produce, fish, meat, freshly baked bread and pastries, gourmet cuisine, and some exquisite varieties of fine wine. Anything you desire, they have it; starting from the traditional dishes in Maltese cuisine to all the famous international ones as well, this place is an essential inclusion in your itinerary when visiting Europe.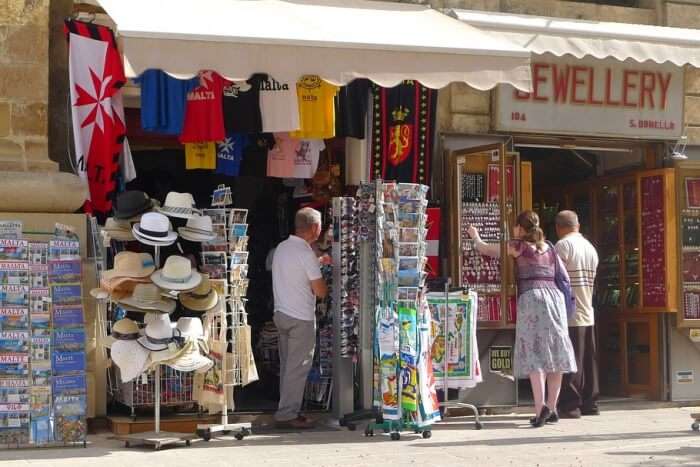 Location: Triq iL-MerkantiTimings: Food Market: 7am to 10pm; Food Stalls: 11am to 11pm;The food stalls are open till 12:30 at night on Fridays and Saturdays.
What to Buy: Food market
Suggested Read: 17 Spots For Snorkeling In Europe Every Underwater Enthusiast Must Visit
6. Plaza Shopping Centre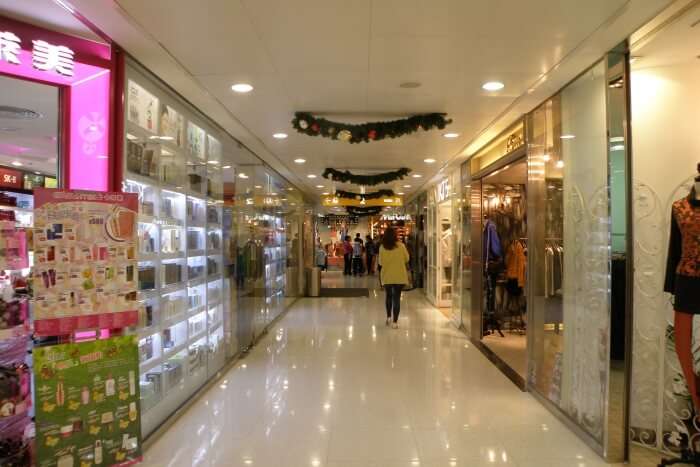 This is a renowned malls for shopping in Sliema, Malta. A popular and lively place with a variety of retail stores, food court, cafes which is spread out over 9 floors surrounding an atrium in the center. If you desire a break from shopping, then you can also take a leisurely walk on the beach as it is located just beside the bay. Some notable brands which you will find here are UCB, Promod, La Senza, Bortex, and many more. They also have a bookshop and a salon for some relaxing time.
Location: Triq It- Torri, Tas SliemaTimings: 9:30am to 7:00 pmWhat to Buy: Branded clothes, footwear, accessories, etc
7. Savoy Shopping Arcade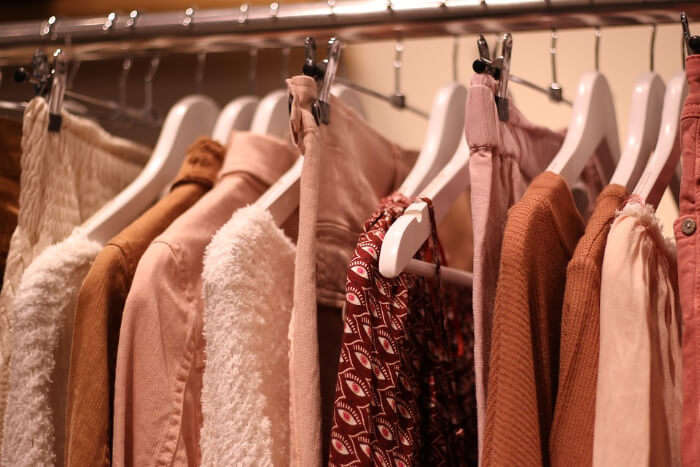 One of the premium Malta Shopping Malls, this is situated in the center of the country's capital Valletta. Here you will find both international and local designer boutique stores. Look out for the stores that feature traditional Maltese designer wear. The various styles, intricate details, and delicate lace along with the original creativity of the designers are certain to entice you into purchasing some of these exclusive dresses for yourself. Another store that is worth a visit is Darmanin, known for its designer and handmade footwear.
Location: Republic Street, VallettaOpening Hours: 9:30 am to 7pm; not open on weekendsWhat to Purchase: Designer and exclusive clothing, footwear and accessories
Suggested Read: Can you Guess Which European City Has Been Crowned the World's Most Liveable City This Year?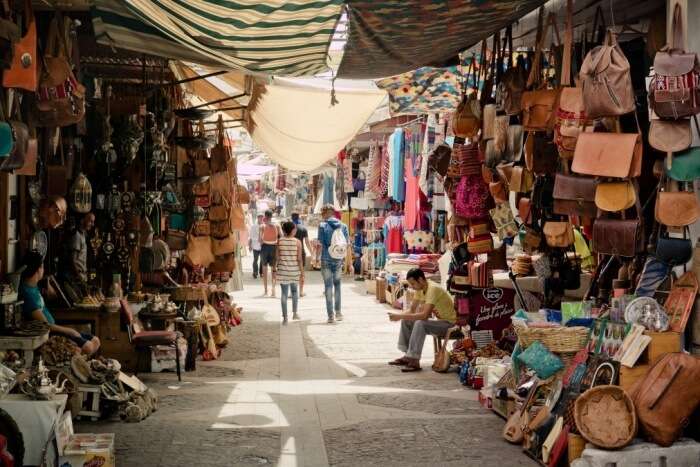 8. The Point
Spanning across an impressive 14000 square feet, this shopping mall in Sliema, Malta is the largest and newest addition to the country's retail and entertainment industry. The market offers a captivating blend of fashion, household items, technology, dining, and leisure & entertainment, all housed under one roof. With its wide range of globally renowned brands and numerous visitor facilities, it has become a favorite among both locals and tourists alike.
Location: Tigne Point, Tas- SliemaOpening Hours: 10am to 7:30pmWhat to Purchase: Electronics, fashion, beauty products, jewelry, kids' items, household goods, and food & beverages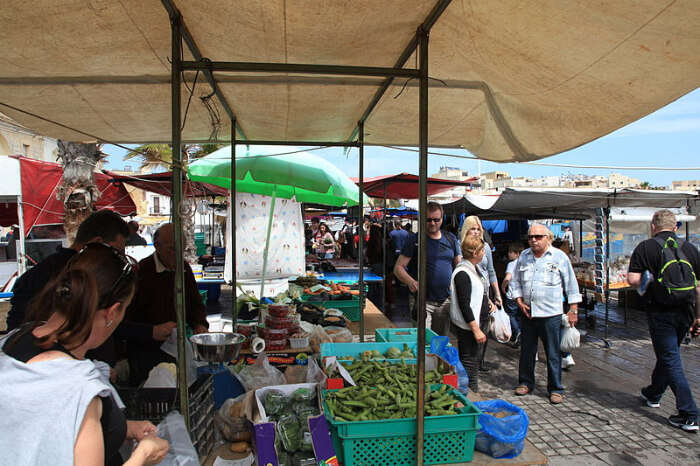 9. Valletta Daily Market
If you're seeking affordable shopping options in Malta, make your way to Ordnance Street in Valletta, where a daily open market takes place every day of the week. This market offers imported goods at affordable prices, local souvenirs made from ceramics and blown glass, accessories, and local food items such as honey rings, nougats, and pickled capers. It's a charming place to experience the local traditions and culture while purchasing some gifts for your loved ones back home.
Location: Ordnance Street, VallettaOpening Hours: 9:00 am to 4:00 pmWhat to Purchase: Fresh fruits and vegetables, clothing, souvenirs, etc.
Suggested Read: This Winter, Escape to the Finest Honeymoon Destinations in Europe!
10. Ta'Qali Crafts Village
The ultimate destination to purchase local mementos and artifacts in Malta. Situated in Ta'Qali, this establishment is situated in a former airfield and is a popular attraction among tourists. You will discover exquisite handiworks and native artwork here. The venue also provides the opportunity to observe skilled craftspeople at work, allowing you to witness the laborious efforts invested by these artists in each distinct creation. There is an abundance of discoveries to be made in the goldsmith's filigree corner, where you can marvel at stunning murals and sculptures, and acquire remarkable handcrafted jewelry and laces. This is a place where you can delve into the world of local arts and craftsmanship.
Where to Find: H'Attard, MaltaOperating Hours: 9 am to 4 pmWhat to Purchase: artifacts, handiworks, sculptures, ceramic showpieces, etc
Further Read: 31 Festivals In Europe That Will Elevate the Enjoyment Level Of Your European Excursion
Outdoor markets, sophisticated and stylish malls, and independent boutique stores; there are countless options for shopping in Malta that will leave you spoiled for choice. We, at Travel Triangle, are always enthusiastic about assisting you in planning a flawless journey with the perfect blend of shopping, entertainment, and sightseeing. Get in touch with us today for an unforgettable holiday in Europe during the upcoming vacation.
Disclaimer: TravelTriangle disclaims any ownership of images presented on our blog site unless explicitly stated. All visual content is protected by copyright and belongs to its respective owners. We strive to provide proper attribution to the original sources whenever feasible. If you are the rightful owner of any of the images and do not want them to appear on TravelTriangle, please contact us, and they will be promptly removed. We believe in giving proper credit to the original author, artist, or photographer.
Please Note: Any information published by TravelTriangle in any form of content is not intended to serve as a substitute for any kind of medical guidance, and it is advisable to consult a professional medical expert of your choice before taking any action.
Frequently Asked Questions About Shopping In Malta
What items can be purchased in Malta?
You might be wondering about the things available for purchase in Malta, and there is a multitude of options. For instance, Hand-Blown Glass, which is a highly sought-after souvenir in Malta, Qubbajt (Maltese Nougat), Maltese Filigree Jewelry, Marsaxlokk Market Finds, Cactus Liquor, Gozo cheese (ġbejna), and Limestone Art.
What is Malta famous for?
Indeed, Malta is renowned for its archipelago located in the heart of the Mediterranean Sea. It is also a hidden gem that offers a plethora of adventurous activities beyond one's imagination. Additionally, it is famous for having the most favorable climate in the world.
What makes Malta unique?
This place is frequently visited by tourists and if you ask them what sets Malta apart and why they are exploring the destinations, they will tell you it is for the ancient character and the houses with vibrant Maltese balconies. Additionally, the historical fortifications offer stunning views of Malta's landscapes and serve as their driving force.
Is there a market in Malta?
Yes, there are some of the finest markets in Malta that are worth visiting. You have tourists and locals alike who enjoy frequenting the island's markets, and the delightful climate makes the open-air markets extremely popular. These markets can be found everywhere and occupy ample designated spaces around the local villages.
What cuisine is Malta famous for?
The traditional Maltese cuisine is generally rustic and heavily influenced by the seasons. You will appreciate the Lampuki Pie (fish pie), Rabbit Stew, Bragioli (beef olives), Kapunata (Maltese version of ratatouille), and widow's soup, which includes a small round of Gbejniet (sheep or goat's cheese).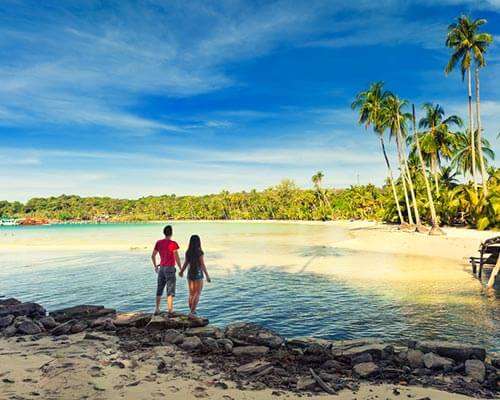 Can I consume the water in Malta?
Yes, the tap water in Malta is safe to drink but it lacks palatability. The desalination process eliminates all impurities, but the water is highly mineralized. Therefore, it is not toxic, but it doesn't have a pleasant taste either.