7 Top Amusement Parks in Vancouver
Vancouver is a stunning coastal region located at the coastal seaport of Western Canada. It is also ranked among the top five cities for its quality of life and livability. If you are a tourist planning to visit Vancouver with your family, friends, or loved ones, you've come to the right place. There are numerous incredible theme parks in Vancouver that will add even more fun to your trip. The charm of Vancouver will undoubtedly captivate you, along with its architecture. In the past, Vancouver was known as Gastown, and now it offers many beautiful places to explore, including the Vancouver theme park. Since amusement parks are a major attraction here, we will delve deeper into these parks to provide you with a comprehensive guide and ensure a hassle-free visit.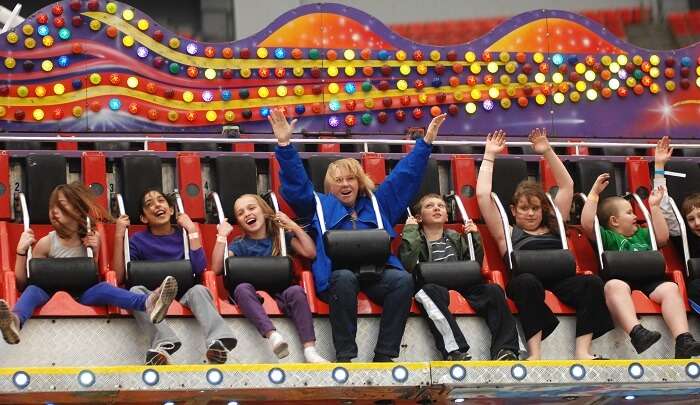 1. Wild Wave Water Park and Enchanted Village
This is a unique water and amusement park in Washington. It holds the title of being the largest fun park in the Pacific Northwest, featuring approximately 29 rides and various attractions. You are bound to have a great time here, as you have the option to purchase tickets for either the amusement park or the water park. Alternatively, you can opt for a combination ticket that grants access to both.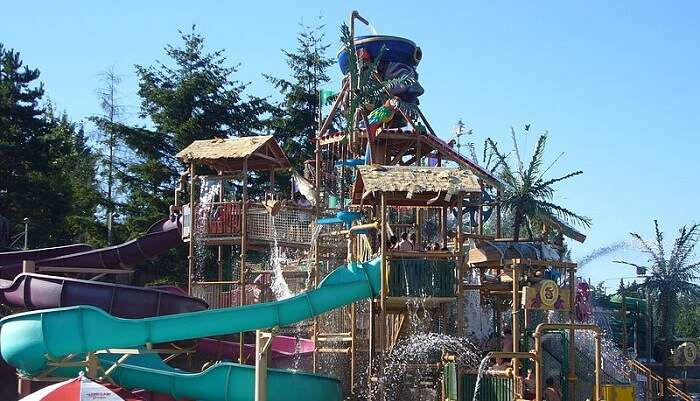 Location: 36201 Enchanted Pkwy, Federal Way Operating Hours: 10 AM to 6 PM Ticket Prices: Adults: $29.99 Senior Citizens and Children: $16.99
Recommended Reading: 7 Captivating Facts About Vancouver That Will Intrigue You To The Core!
2. The Adventure Zone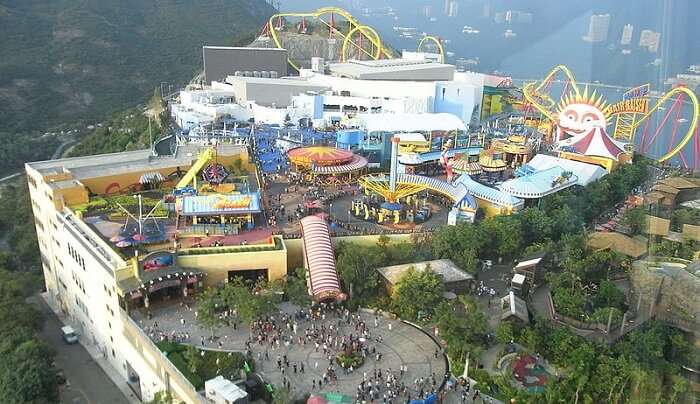 The Adventure Zone is another exciting destination for fun and adventure, where you can enjoy a thrilling experience. The main attractions at The Adventure Zone include a colossal corkscrew slide, Rainbow Bridge, ride zone, carousels, skeeball, fishbowl frenzy, and monster drop. Additionally, you can participate in various games and stand a chance to win tickets and prizes.
Location: Cartwright Street Suite 230 Vancouver, BCOperating Hours: 10 AM to 6 PMAdmission Fee: $10 (approximate)
Recommended Reading: 4 Incredibly Fantastic Water Parks In Vancouver That You Should Explore This Summer!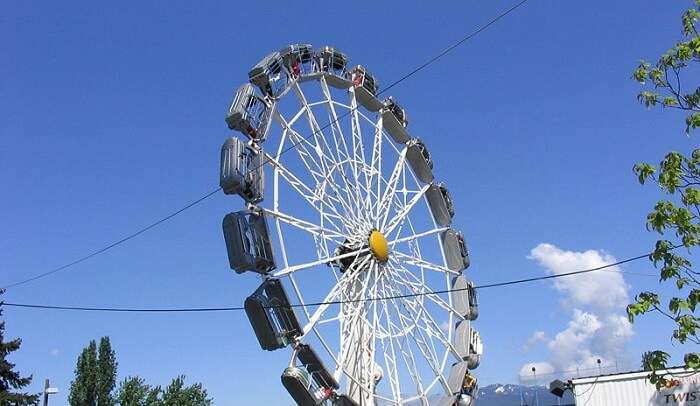 3. Playland
It is a highly sought-after adventure and entertainment venues in Vancouver where you can have a great time with your family. Here, you can indulge in over 35 rides and various other attractions. To make the most of your summer visit to Playland, it is advisable to purchase advance tickets and avoid waiting in long queues. Children below the age of 3 can enter for free when accompanied by an adult.
Location: 2901 E Hastings St, Vancouver, BCOperating Hours: Monday to Friday: 10 AM to 6 PM | Saturday and Sunday: 11 AM to 6 PM
Admission Fee:
For individuals taller than 48″: $36 (online) and $38 (at the counter)
For individuals under 48″: $26 (online) and $28 (at the counter)
For senior citizens: $19
Children (under 3 years): Free admission
Recommended Reading: Exciting Day Trips From Vancouver That Will Make Your Vacation Unforgettable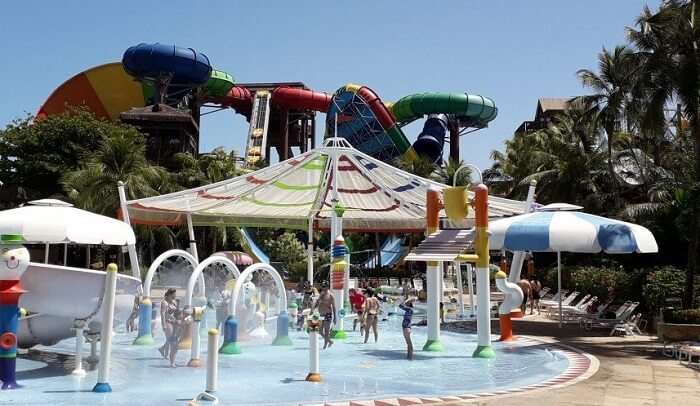 4. Granville Island Water And Amusement Park
This is one of the fantastic entertainment venues in Vancouver, where you can enjoy yourself free of charge. Please note that children who wish to experience the water slides must be at least 3'6″ tall. If you are planning to visit Granville Island Park with a large group, it is essential to make a reservation in advance, as unreserved large groups are not allowed in the park.
Location: 1318 Cartwright St, Vancouver, BCOperating Hours: 10 AM to 6 PMAdmission Fee: Free
Recommended Reading: 6 Enchanting Places In Vancouver That Are Perfect For a Romantic Outing With Your Partner

Planning your vacation but perplexed about which destination to choose? These travel anecdotes assist you in discovering your ultimate journey!