Fairytales are all about enchanting moments and your wedding deserves to be the same. You should feel thrilled and regal while walking down the aisle and exchanging vows with your partner. Phoenix, with its year-round warmth and sunshine, is an ideal location to host your dream wedding.
As a destination wedding, many believe that Phoenix cannot be the perfect wedding venue. However, with its stunning botanical gardens and golf courses, there are a few wedding venues in Phoenix that can offer a beautiful and calming combination in the country.
Top 10 Wedding Venues In Phoenix
Here is the impeccable list of 10 finest wedding venues in Phoenix that are ideal places for immortalizing your love story. Keep scrolling below to discover more!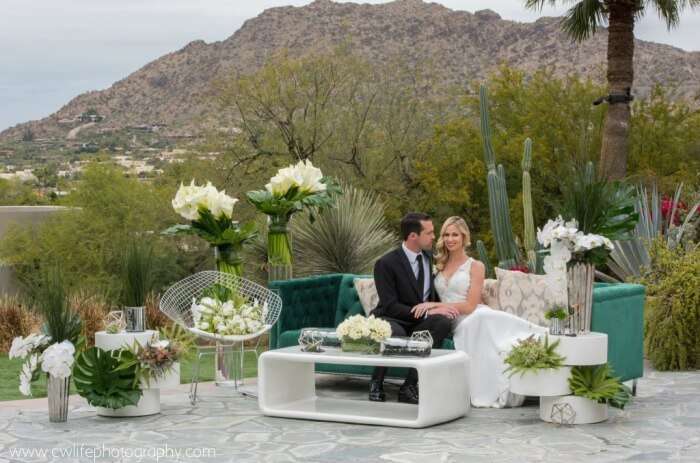 1. Desert Botanical Garden
The stunning surroundings of the Desert Botanical Garden will make any couple's love blossom. The interior and exterior perfectly complement each other, and guests can opt for a small or large gathering as the Garden can accommodate up to 250 guests. It is an ideal destination for sunset or daytime ceremonies, particularly on the Ullman Terrace followed by receptions. In terms of amenities, it offers a covered outdoor space, dressing room, accessibility for individuals with disabilities, indoor event space, reception area, and wireless internet. They also conduct various types of ceremonies, ranging from civil unions to vow renewals and same-sex weddings.
Location: 1201 N. Galvin Parkway, Phoenix, AZ
Must Read: 10 Exquisite Cafes In Phoenix You Can't Miss While Strolling Through The Streets!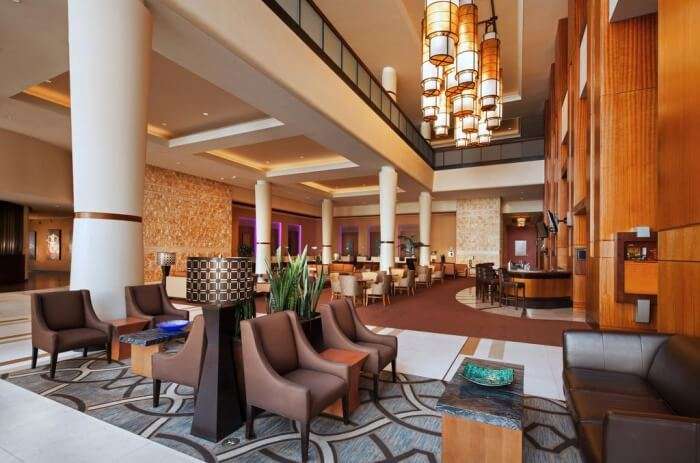 2. Sanctuary Camelback Mountain
Exchange your vows amidst breathtaking panoramic views from the mountaintop at Sanctuary Camelback Mountain. The venue caters to both intimate and large groups, ranging from 75 to 200 guests. They also ensure that your wedding will be the sole event held on the property at any given time, providing you with undivided attention and care. The mountain offers outdoor and indoor luxury wedding options, each with its own distinct and versatile features to enhance your celebrations.
The place offers top-notch quality food and catering in addition to a spacious bar and beverages. They provide a ceremonial space, changing room, on-site accommodations, accessible facilities, and reception area. The venue also conducts various types of ceremonies, ranging from the interfaith ceremony, elopement, non-religious ceremony, and more.
Location: 5700 E McDonald Dr, Paradise Valley, AZ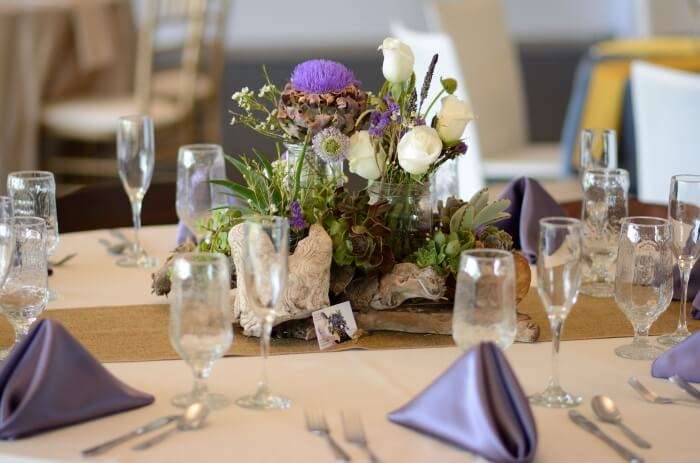 3. Sheraton Grand
This is the ultimate destination of all the wedding venues in Phoenix. With a sacred setting in the natural and peaceful surroundings, the Sheraton Grand will make your dreams come true. The resort also offers plenty of activities to keep the guests entertained. Their experts will assist you in planning the perfect wedding in one of the 4 scenic outdoor ceremony sites, which have plenty of ballrooms to ensure the guests' comfort.
This venue has 500 guest rooms, allowing for easy accommodation of large parties. It also features award-winning restaurants, championship golf, 3 heated pools, and Aji Spa, making it truly one of the unique wedding venues in Phoenix.
Location: 5594 W. Wild Horse Pass Blvd., Phoenix, AZ
Suggested Read: 10 Brazilian Desserts To Satisfy Your Taste Buds In This South American Wonderland In 2022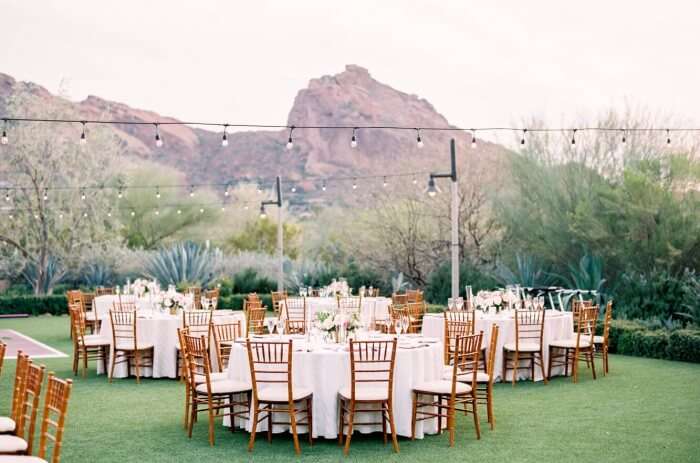 4. Raven Golf Club
This is one of the affordable wedding venues in Phoenix. The venue also offers you essentially a blank canvas to bring your envisioned design to life within your chosen budget. They strive to make the planning process less stressful, ensuring that the ultimate day is memorable rather than tense. The view is said to be even more breathtaking at sunset.
The venue is accessible for individuals with disabilities, offering on-site accommodations, a reception area, and liability insurance. It can accommodate up to 200 guests.
Location: 3636 E. Baseline Road, Phoenix, AZ
Suggested Read: 10 Best Homestays In Nusa Dua For Your Budget Bali Vacation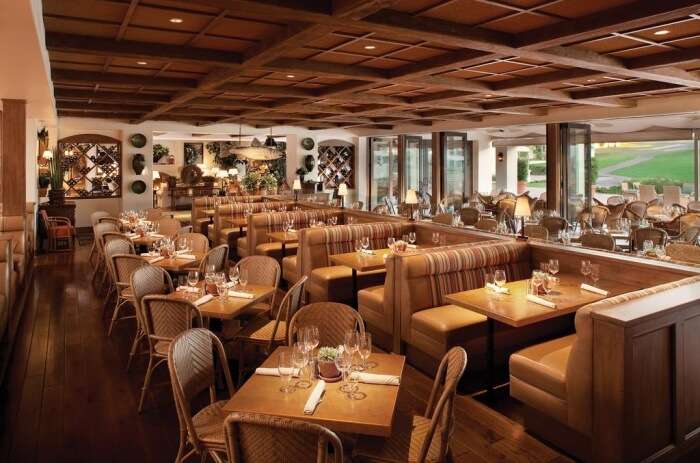 5. El Chorro
The location is beautifully encapsulated by the stunning Mummy and Camelback Mountains, creating an incredible outdoor wedding venue in Phoenix. The place boasts lovely grounds that are paired with historic venues. The venue offers extraordinary seasonal and local cuisine to pay tribute to the heritage of the valley.
The venue comes with a changing room, outdoor event space, wireless Internet, accessibility for individuals with disabilities, indoor event space, and reception area. It can accommodate up to 300 guests.
Location: 5550 East Lincoln Drive, Paradise Valley, AZ

6. Arizona Grand Resort & Spa
Among all the wedding venues in Phoenix, Arizona, this resort and spa offers a wedding day filled with breathtaking beauty, romance, and enchantment. The venue can accommodate a small, intimate wedding with only close relatives, and they can also handle a grand, extravagant reception – whatever your preference from their extensive choices of outdoor and indoor venues. Their Mediterranean-inspired art and architecture, along with the verdant landscapes and sophisticated ballrooms, will create an entirely memorable occasion. The staff is highly professional and will do their best to accommodate any last-minute shenanigans.
Location: 8000 South Arizona Grand Parkway, Phoenix, AZ
Suggested Read: 10 Islands In Florida Perfect For Those Seeking Offbeat Experiences
Planning your honeymoon but unsure of where to go? These honeymoon stories assist you in finding your ultimate honeymoon trip ever!
Genuine honeymooners. Real stays. Real opinions to assist you in making the correct decision.