Italy is a destination that truly needs no introduction. It is one of the most popular destinations throughout the years. Across the globe, it will be extremely challenging to find another country with such variety other than Italy. The Italian countryside is characterized by captivating landscapes and lush coastline. Undoubtedly, Italy in September is one of the most beloved destinations for travelers seeking an autumn experience. In every nook and cranny of this fantastic country, you will discover something fresh and astonishing.
From breathtaking and marvelous cities like Rome, Florence, and Venice, there is an abundance of history, culture, and heritage that you cannot afford to overlook. If you are planning a visit to Italy in September, then there are a few things you need to be aware of. Let's discuss them in today's blog.
Weather In Italy In September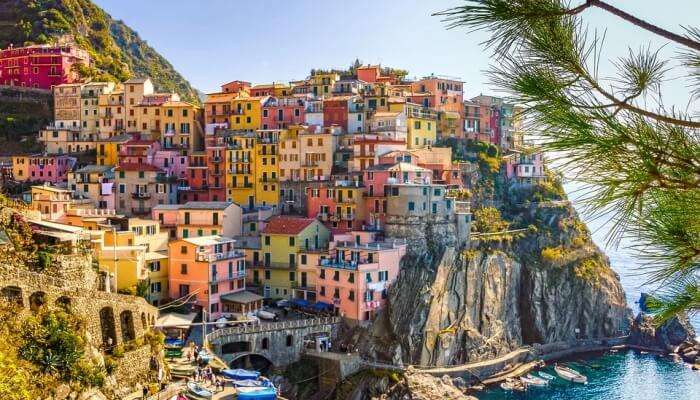 The month of September is one of the prime times to visit Italy. The weather is pleasant and highly conducive to traveling throughout the country. The hottest days of the summer season have passed, but the warmth still lingers. However, it is easily manageable. In September, Italy begins transitioning into the autumn season, resulting in cooler nights and mornings. The climate in September is typically arid. The temperatures vary across different regions of Italy. Northern Italy experiences temperatures ranging from 55-75°F (13-24°C), Central Italy averages temperatures of 65-80°F (18-27°C), and Southern Italy ranges from 70-80°F (21-27°C).
The temperature during this time hovers between 18°C to 27°C, making it an ideal time to visit Italy. Even though the chances of rainfall are minimal, some areas in the country may experience post-summer rainstorms. However, there is no need to burden yourself with boots and umbrellas as these are short-lived. The winds may provide a cool atmosphere, but there is no need to pack extra layers of clothing for that. Pleasant weather continues until the end of September, after which the temperature begins to decline further.
3 Festivals In Italy In September
Whenever you visit Italy, the atmosphere in this country is joyful and delightful at all times. Adding to that joy, there are numerous festivals held during autumn. Here are some of the most enchanting festivals you can attend in Italy during the month of September –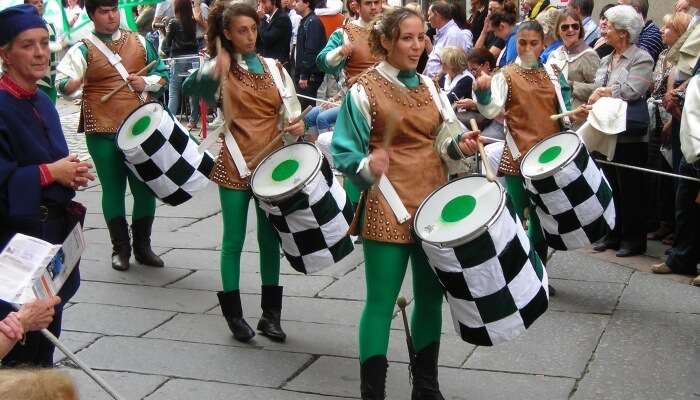 1. Palio di San Rocco
This event takes place in Figline Valdarno, in Tuscany, typically during the first week of September. This festival is regarded as one of the earliest races organized in this region. It lasts for 5 days and offers horse races, archery, and jousting competitions for your enjoyment. Don't forget to indulge in the local cuisine and purchase some wonderful souvenirs.
When: To Be Announced
Essential Reading: Underwater Diving In Italy: 10 Top Locations To Enjoy The Thrilling Activity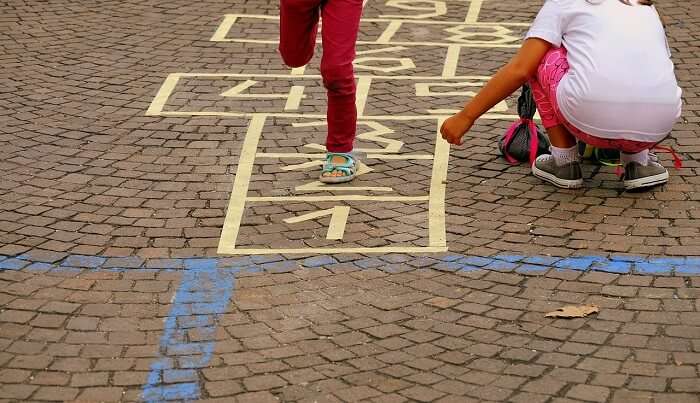 2. Tocatì
It is an extremely popular and enjoyable festival that you should attend with your family, especially if you are traveling with children. This is the international festival of street games that was initially organized in 2003 in the city of Verona. The festival usually takes place in the middle week of the month and showcases splendid local games, archery, and street performances.
When: September
Recommended Reading: 7 Spots To Explore Near Rome To Enhance Your Italy Vacation
3. Ferrara Balloons Festival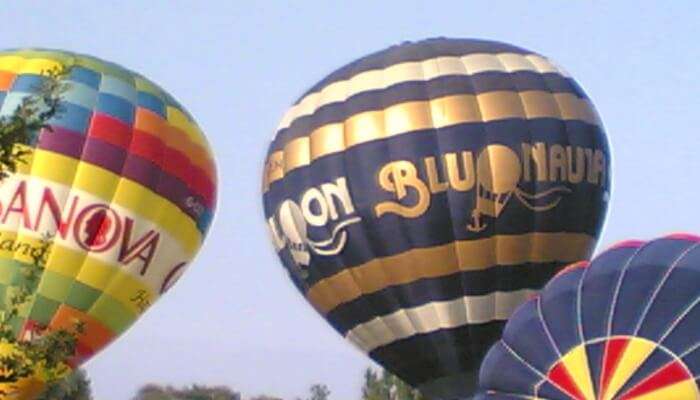 This festival is regarded as the most significant balloon festival in Italy. Numerous teams from various regions of Italy come and take part in this festival. You will be amazed to witness the sky filled with hot air balloons when the race commences. The race begins from Bassani Urban Park and the festival also includes numerous concerts and live music performances.
When: 4th September 2020
Recommended Reading: Hiking In Italy: A Step-By-Step Guide To Ensure Your Hiking Adventure Is Effortless
4 Top Activities To Engage In Italy In September
When you find yourself in Italy, there are multiple destinations that you can explore to make your trip even more memorable. In this section, we have compiled a list of the finest activities to indulge in Italy during September.
1. Scale Mt. Vesuvius
, , ,

,
, ,


, , ,
,
,

Key Takeaways: 10 Finest Budget-friendly Hostels In Italy

2. Drive To The Cinque Terre

Cinque Terre is a sequence of age-old villages positioned along the Italian Riviera coastline. You will absolutely be delighted to pay a visit to this place in the month of September. The picturesque villages and captivating colorful buildings make it a romantic retreat for couples. This is a UNESCO World Heritage Site if you weren't aware. Clinique Terre is overflowing with Italian culture and heritage, and you can wander around the cobblestone streets, savor local cuisine and witness the sweeping views of the ocean.

Suggested Read: 8 Excursions From Rome To Bask In The Timeless Allure Of Italy!

3. Stroll Around In Rome

When you are in Italy, Rome is the most essential city that you must explore. Being the capital city of Italy, Rome is the abode of several internationally famous architectural wonders and landmarks such as the Trevi Fountain, Colosseum, Roman Forum, Spanish Steps, and also the Pantheon. You will be captivated by the majestic structures that envelop the city and capture some Instagrammable moments. Don't miss the opportunity to sample the fantastic Italian cuisine in Rome at the charming cafes, upscale restaurants, and boutique eateries scattered throughout the city.

Suggested Read: Make Sure To Visit These 10 Incredible Castles In Italy On Your Next Journey!

4. Embark On A Trip To Vatican

If you have some free time, then a journey to the Vatican is absolutely worth it. It is the headquarters of Roman Catholic in this world and the epitome of art and architecture. St. Peter's Church, Sistine Chapel, the Vatican Museum and many other architectural marvels are the true highlight of this small city. Explore the Vatican and you will be amazed to see how art and architecture thrived in this city.

Further Reading: Nightlife In Italy: 6 Cities That Should Be on Every Party Starter's Bucket List!

So, these are some of the best experiences to have in Italy in September. Make sure to jot them down and have a marvelous time on your vacation. We are confident that a trip to Italy will always hold a special place in your heart and mind for the remainder of your life. While you're at it, try different varieties of Italian dishes and immerse yourself in festivities.

Important Note: TravelTriangle takes no credit for images featured on our blog site unless otherwise indicated. All visual content is protected by copyright and belongs to its respective owners. We strive to provide proper attribution to the original sources whenever possible. If you own the rights to any of the images and do not wish for them to appear on TravelTriangle, please contact us and they will be promptly removed. We believe in giving proper credit to the original author, artist, or photographer.

Please be aware: Any information published by TravelTriangle in any form of content is not intended to serve as a substitute for any kind of medical advice, and individuals should not take any action before consulting a professional medical expert of their own choosing.

Common Questions About Italy In September

Is September a favorable month to visit Italy?

Yes. September is one of the ideal months to visit Italy. The climate is pleasant and truly wonderful for tourists who want to explore the different corners of the country without enduring excessive heat or heavy rainfall.

How warm is it in Italy in September?

The temperature in Italy during the month of September usually ranges from 21°C to 27°C. The sun shines for most parts of the day, but the weather is not excessively hot and humid like it is in July or August. Additionally, the evenings bring a cooler atmosphere.

What activities can be done in Italy in September?

Roam Around Rome, Visit Lake Como, Explore Cinque Terre, and even climb Mt. Vesuvius during the month of September. There are various other things you can engage in while in Italy during this month of the year. That's why Italy in September is one of the best times of the year.

Is September a favorable time to visit Tuscany?

Yes. It is a really good time to visit Tuscany in the month of September. Travelers will find a soothing temperature and wonderful weather conditions, making it an ideal time to travel.

People Also Explored:

Egypt In September Philippines In September New Zealand In September