While we have moved past Halloween, the shivers in Miami don't appear to cease! Miami is one of the world's beloved vacation destinations, and it is also the center of supernatural activities, we're not joking! The historic structures here serve as evidence to numerous frightening incidents, and they are sure to give you goosebumps!
7 Most Spooky Places In Miami
There is no shortage of haunted locations in Miami, so prepare yourselves for some of the most eerie encounters you'll ever experience. Are you prepared?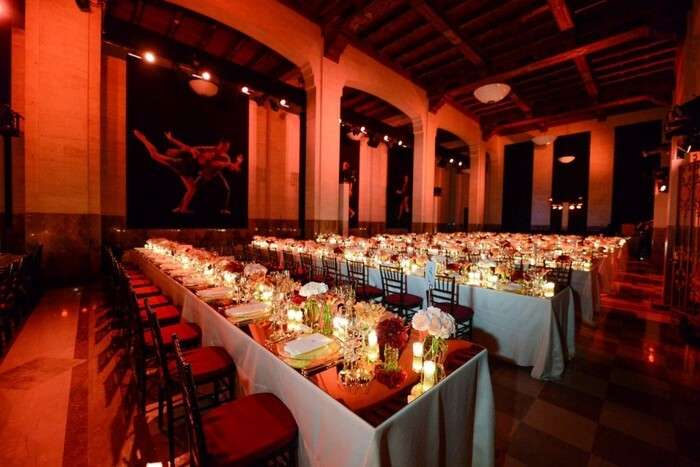 1.The Alfred DuPont Building
This is one of the initial skyscrapers in Miami that was constructed on the site where Hotel Halycon once rested. This building has a history of supernatural events, with one being the most well-known. Grant Stockdale, a close aide of US President John F.Kennedy, passed away by falling from the 13th floor just ten days after the President's assassination. Whether he was pushed or jumped from the skyscraper remains unknown! During the investigation, those present in that particular room felt an eerie presence!
Some individuals claim to frequently catch sight of a mysterious man and woman who vanish upon closer inspection! There are certain floors in this building that are off-limits, but strange noises can often be heard!
Location: 169 East Flagler Street Miami
Must Read: 10 Scenic Miami National Parks Every Nature Enthusiast Must Explore!
2.The Biltmore Hotel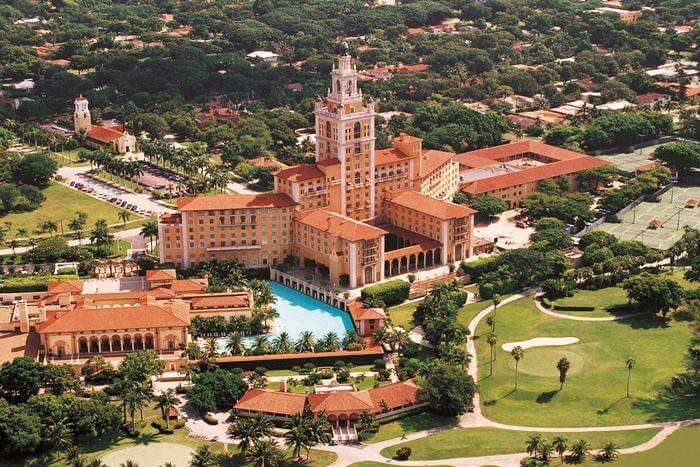 Another aged structure in Miami, this one is renowned for the shooting of gangster Thomas Walsh in 1929 during a gambling disagreement. It is speculated that his ghost still haunts the hotel, particularly the bar area, where unusual sounds of clinking glasses and shaking bottles have been heard! As the story goes, the gangster, who had a penchant for fine alcohol and Cuban cigars, roams around the bar. Some even claim that he plays pranks on the staff and guests. There are also rumors that his apparition has been sighted on the 13th floor, where he met his demise. Additionally, a peculiar aroma of cigar smoke, reminiscent of his own, lingers throughout the hotel.
Location: 1200 Anastasia Avenue, Coral Gables
3. The Deering Estate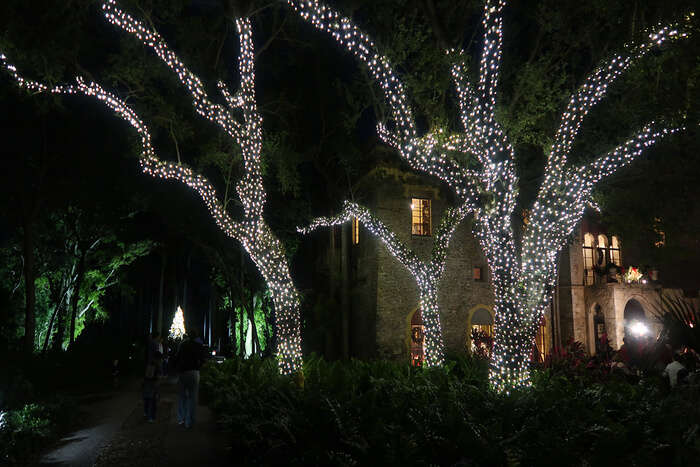 Image SourceThe Deering Estate is also a hotbed for paranormal activity and often organizes ghost tours to share the experience with visitors. The popular one is the Historic Ghost Stories tour that takes guests on a historic journey along the paths walked by Charles Deering, the proprietor of this estate, who mysteriously perished here in 1925. It is believed that some visitors hear the voice of a woman begging to save the life of a drowning child!
The other tour, which is rather eerie, is called Spookover, where a group of investigators take guests on an overnight thrill experience to the most frightening areas of the estate. Undoubtedly, a bone-chilling experience!
Location: 16701 SW 72nd Avenue, Miami
Suggested Read: Shopping In Miami: 10 Exclusive Places Which Are A Paradise For Every Shopaholic!
4. Coral Castle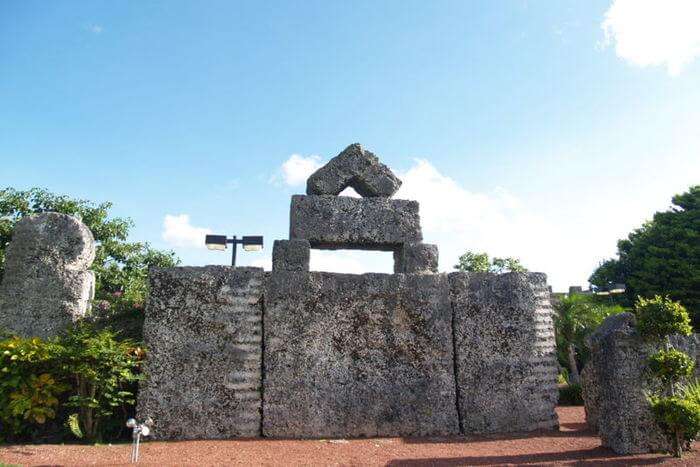 This is a monument of unreciprocated love and is haunting to say the least! It is said that in the early 1900s, Edward Leedskalnin became engaged to his lady love, Agnes, who was only 16 years old at that time. The day before they were to become engaged, Agnes called off the relationship. Edward spent the next 28 years constructing this monument as a symbol of love. He tirelessly sculpted over 1,100 tons of coral rock manually without any large machinery and completed its construction in 1940. He passed away after 11 years in his sleep at a local hospital. Some visitors have experienced eerie sensations while visiting this memorial!
Location: 28655 S Dixie Highway, Homestead
Suggested Read: Cruises From Miami: 10 Best Sail Trips From Miami
5. Coconut Grove Playhouse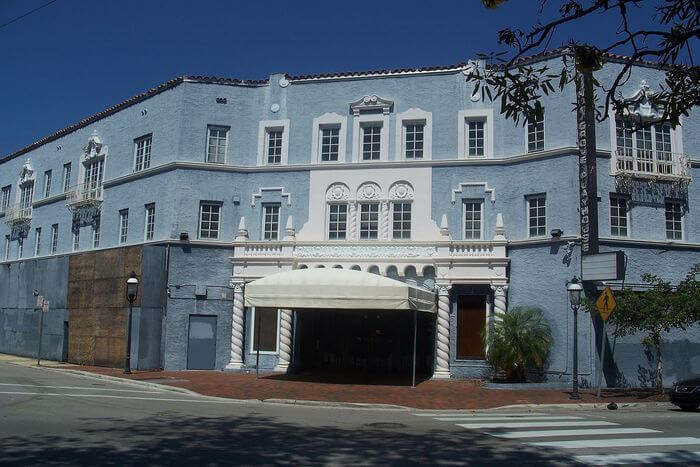 Source of ImageThis theater that opened in 1927 was formerly a cinema for Paramount Pictures. It had a large capacity and hosted various types of performances until it closed in 2006 due to significant debt. The building has remained unused and unrepaired since then, leading to rumors of a supernatural presence inside! Some claim that the windows contain ectoplasm! While no one is permitted to enter the building, frequent passers-by often notice the windows.
Location: Coconut Grove, Miami
Recommended Reading: 10 Finest Water Parks In Miami To Stay Excited And Relax!
6. Villa Paula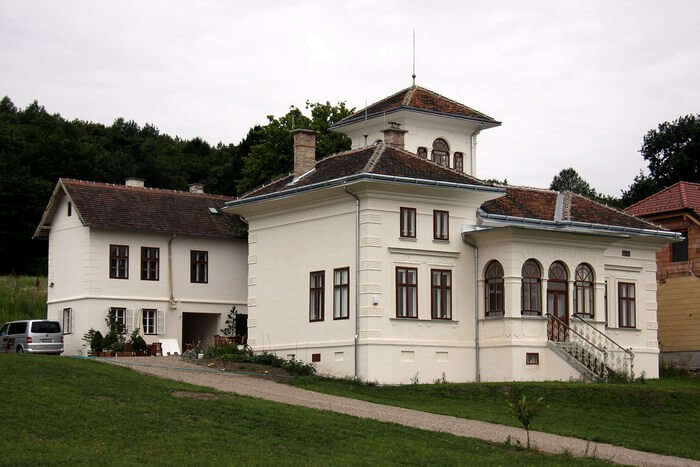 This structure served as Miami's initial Cuban consulate and was constructed in 1926 with a neoclassical design. It features ten bedrooms and high ceilings. Presently, it showcases an art gallery and offers remarkable exhibition space. Despite its stunning architecture, it is believed to be one of the most haunted locations!
Consul Domingo J. Milford's wife, Paula, died under mysterious circumstances at a young age after a failed leg amputation. It is said that Paula's ghost can often be seen with a lone leg wandering through the halls of this building. Others have also reported the scent of brewed coffee and roses, even when there is nothing visible!
Location: 5811 N Miami Ave, Miami
Recommended Reading: 10 Indian Restaurants In Miami That Will Provide a Sense of Home
7. Pinewood Cemetery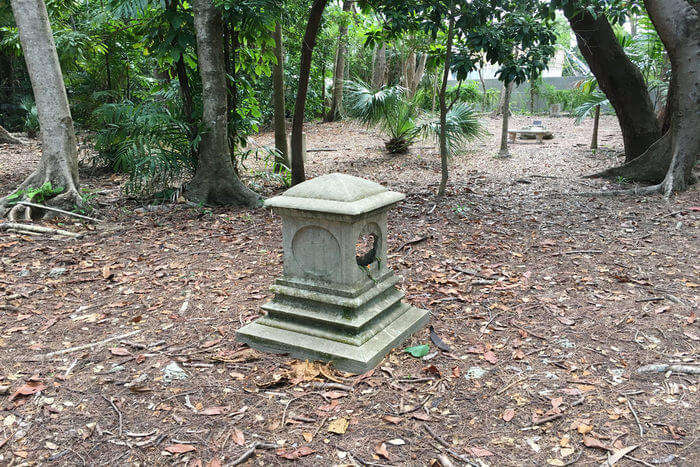 Source of ImageOne of the oldest graveyards located south of the Miami river, Pinewood is most renowned for its final burial in the 1940s, that of Mrs. Dora Suggs, who met a brutal end at only 29 years old. She was allegedly raped, mutilated, and found near a banana tree. It was after this burial that the site became overgrown. If you visit this cemetery, be sure to visit her tombstone. People claim to frequently hear eerie sounds in this area!
Location: Erwin Rd, Coral Gables
Further Read: 8 Finest Dining Establishments In Miami To Indulge The Food Lover In You
journey to the United States, venture to these haunted places in Miami if you possess enough courage and let them thrill you!
Disclaimer: TravelTriangle does not take credit for images displayed on our blog website unless otherwise stated. All visual content is protected by copyright and belongs to its respective owners. We make an effort to provide proper attribution to the original sources whenever possible. If you are the rightful owner of any of the images and do not want them to appear on TravelTriangle, please contact us and they will be promptly removed. We believe in giving proper recognition to the original author, artist, or photographer.
Please Note: Any information presented by TravelTriangle in any form of content is not meant to replace any type of medical advice, and one should not take any action without consulting a professional medical expert of their choice.
Frequently Asked Questions About Ghostly Locations In Miami
What are the ghostly locations in Miami?
Some of the numerous most haunted places in Miami also include: 1. Parkway West Medical Center 2. Curtiss Mansion 3. Colony Theatre 4. Miami River Inn
5. Miami City Cemetery