Vancouver, a land of urban vibes, natural wonders, and delicious dining options, is much more than just the best food capital in all of Canada. Being the home to some of the brilliant and marvelous wonders of mother nature along with modern lifestyles, Vancouver appeals to those travelers who are seeking the best of both worlds. One of the most magnificent marvels of nature is certainly the Vancouver thermal springs located in the surrounding areas that are capable of leaving travelers amazed.
The transparent warm waters, misty environment, and the surrounding natural views give travelers an opportunity to experience such captivating moments that will enchant them. The thermal springs are certainly capable of relieving all the visitors' stress, allowing them to embrace the tranquility and serenity of the atmosphere. Take a look at these mesmerizing thermal springs that will undoubtedly address your question- are there thermal springs near Vancouver, and make you want to pack your bags immediately!
Top 8 Vancouver Thermal Springs
Indulging in warm thermal water and relaxing every aspect of the mind, body, and soul is an experience that one desires to have at least once in their lifetime. Explore this list of some of the most enchanting thermal springs in Vancouver and start taking notes for your next Canadian getaway!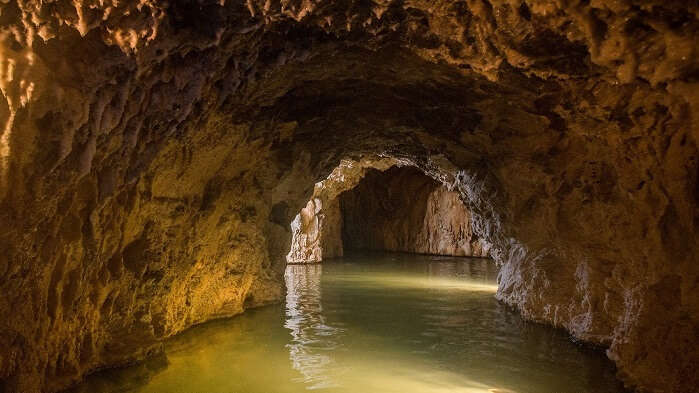 1. Harrison Thermal Springs
One of the most-visited thermal springs, Harrison thermal springs near Vancouver is nestled amidst the magnificent mountains and the pristine sandy beaches. Often referred to as a 'healing place', Harrison is home to two thermal springs namely Potash and Sulpher. The water temperatures in these thermal springs range from 40 degrees Celsius to 62 degrees Celsius, ensuring that the mineral waters spare no effort in rejuvenating and relaxing the travelers. Harrison Resort and Spa ensure the utmost comfort of the guests, which is like the icing on the cake!
Must Read: 10 Essential Vancouver Travel Tips For A Seamless Vacation To Canada!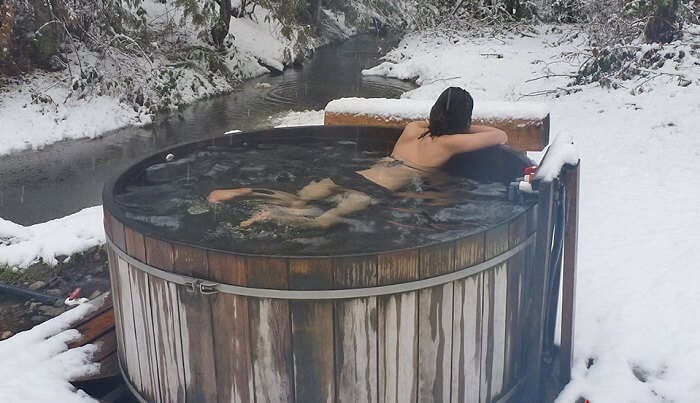 2. Ainsworth Thermal Springs
Image Courtesy: nelsonkootenaylake
If one is looking for natural thermal springs near Vancouver, Cody Caves is the place to visit. The Cody Caves cover a honeycomb network of limestone caves and are home to naturally heated water that percolates through the rock pores. The water temperature inside the caves stays at 42 degrees Celsius, making it a great retreat for travelers. The thermal springs are waist-deep and flow through a 160-foot long cave, with small carvings at different intervals that allow gentle rays of light to pass through.
Suggested Read: Top 10 Activities To Experience In Vancouver For All-round Enjoyment
3. St. Agnes Well Hot Springs or Skookumchuck Hot Springs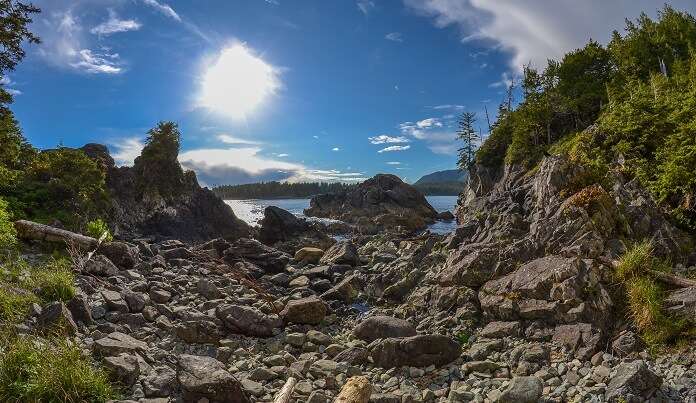 Image Courtesy: hikeinwhistler
One of the most undeveloped yet captivating Vancouver hot springs, St Agnes Wells is paradise on earth for those travelers who are looking to engage in some excitement before taking a plunge in the thermal pool. Perched on the edge of the massive Lilooet River, there are a total of seven wells that are filled with natural hot springs. Relaxing in the warm water barrel with snow-covered floors and tranquil lake forming the views is one of the most memorable experiences that simply take away the breath of the visitors. The shore of Lillooet Lake is also adorned with numerous campsites where travelers can simply relax and enjoy a bottle of beer while witnessing the mesmerizing views!
Suggested Read: 5 Vancouver Waterfalls Which Are Everything You Need For That Well Deserved Break
4. Hot Springs Cove

If one is searching for an undiscovered and untouched Vancouver hot springs, Hot Springs Cove is definitely the solution. Situated along the ocean's edge, Hot Springs Cove is located in the heart of Maquinna Marine Provincial Park and is only reachable via air or boat. On the way to the hot springs by boat, one can also encounter the magnificent wildlife of Canada including sea otters, whales, sea lions among others. Once travelers reach the drop off location, they take a 2-kilometer long trail that travels through a dense old forest in order to reach the thermal pools. These pools have been left in their natural state and leave the visitors astonished.
Suggested Read: 10 Vancouver Hotels For Splurge And Budget Travelers
Planning your holiday but perplexed about where to go? These travel stories assist you in discovering your ultimate trip!
Authentic travel stories. Real accommodations. Useful tips to aid you in making the correct choice.