Cover Image Credit: Pxhere
Argentina is renowned for its jovial populace, captivating culture, and breathtaking landscapes. It is the second largest country in South America. There is more to this nation than meets the eye. It not only offers delectable cuisine and thrilling adventures, but it is also a hub for numerous celebrations. Your visit to Argentina will not be complete without immersing yourself in its vibrant culture.
A delightful approach to delve into the rich culture and become a part of the numerous Argentina Festivals would be to engage actively. You will have the opportunity to witness outstanding music, exquisite art, and revel with the locals until you can't dance anymore, and boy, do they know how to have a good time! Continue reading as we enumerate some of these festivals in Argentina.
Top 10 Argentina Festivals
Here we have compiled a list of some of the most renowned Argentina festivals for you to participate in during your trip:
1. Oktoberfest
2. Vendimia
3. Buenos Aires Tango Festival
4. Gualeguaychú Carnival
5. Cosquin Festival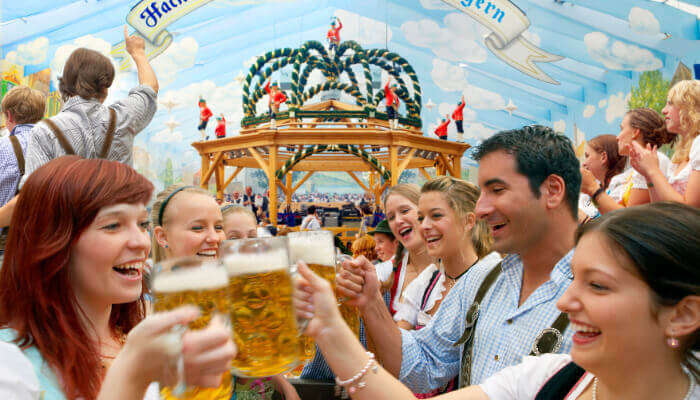 6. Buenos Aires Carnival
7. Septiembre Musical
8. Pepsi Music Festival
9. Buenos Aires Jazz Festival
10. Buenos Aires International Film Festival
Oktoberfest
Argentina has its own rendition of the popular German beer festival, Oktoberfest. This lively celebration of drinking and merriment takes place in the city of Belgrano, which was founded by German immigrants. The hills of Cordoba are home to a significant number of people of German descent. And when they migrated here, they also brought with them their own version of the German Oktoberfest.
The festival unfolds in the city's beer garden. Breweries that were established ages ago attend to sell their locally brewed beers, alongside German traditions and cuisine to the attendees. Venture into the Oktoberfest today for an unforgettable experience.
When: October
Where: Cordoba
Suggested Read: Explore The Best Of This Modern Metropolis: 10 Splendid Places To Visit In Argentina!
Vendimia
Vendimia is an annual traditional affair held in March. It takes place in Mendoza, the wine capital of Argentina. The extended harvesting season yields an abundance of grapes, and it is quite fascinating to observe the journey of these grapes from vineyards to wine glasses. Local wine tours are organized for tourists to savor the unique wines produced by the region's various wineries.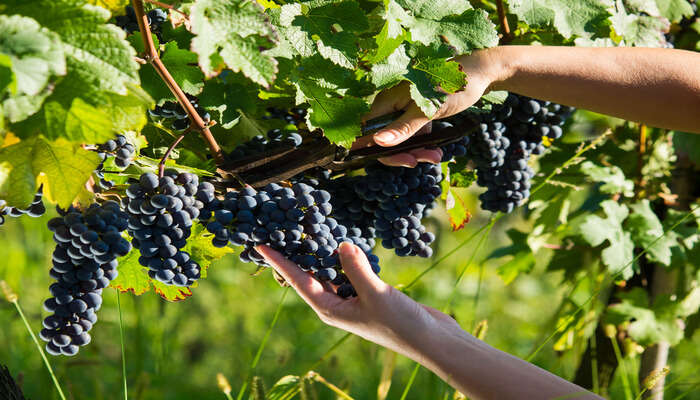 The festival had its origin in the 1930s and was quite a straightforward affair. However, now it has become a massive event where you can indulge in fine wine, savor delicious food, and relish musical performances.
When: MarchWhere: Mendoza
Suggested Read: Honeymoon In Argentina: A Guide For Couples Seeking Quality Time Together
3. Buenos Aires Tango Festival
Buenos Aires is renowned as the foremost destination for Tango worldwide. The Tango festival occurs annually in the month of August. Dancing pairs from all around the globe come here to participate in the Tango festival. Professional and amateur dancers can be seen impressing the audience with their exceptional dance moves all over the city.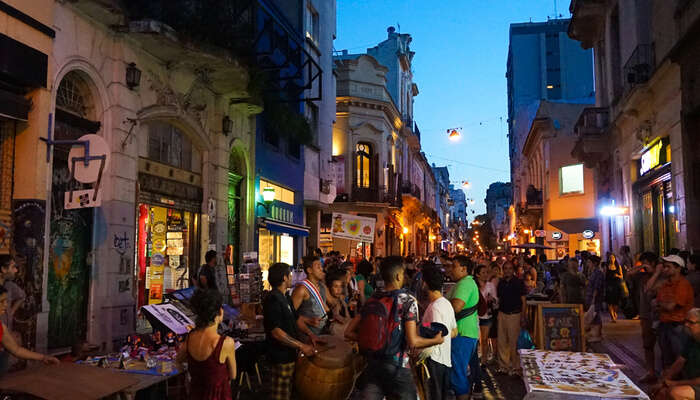 For those unfamiliar with Tango, there are classes organized by the event organizers. And if that's not sufficient, the fact that it is a cost-free two-week celebration might tempt you to do the tango.
When: AugustWhere: Buenos Aires
Suggested Read: Brazil vs Argentina: Which Of The Two Should You Prioritize In Your Travel Itinerary?
4. Gualeguaychú Carnival
The Gualeguaychu Carnival is a celebration of Catholic origin that takes place in almost all parts of Argentina. However, the main event happens in Gualeguaychu, hence the name. Located a few hours' drive away from Buenos Aires, the carnival features numerous shows, concerts, and parades.
Although it may not be as extravagant as other carnivals, you can still expect to see enormous crowds during the weekends when the carnival parades take place. There is an ambiance of celebration with music, food, drinks, and dancing.
When: February/MarchWhere: Gualeguaychú, Entre Rios
Suggested Read: Iguazu National Park: A Paradise Straddling the Borders of Argentina, Brazil, & Paraguay
5. Cosquin Festival
The unassuming town of Cosquin is the birthplace of one of the most popular festivals in Argentina. This celebration is steeped in a wealth of history and folk stories. The festivities initially revolved around music, with local legends embedded in the form of songs and performances. However, as time went on, the festival evolved to include food stalls, drinking contests, and folklore performances. It is highly recommended to pay a visit to this town in order to immerse yourself in local legends and culture.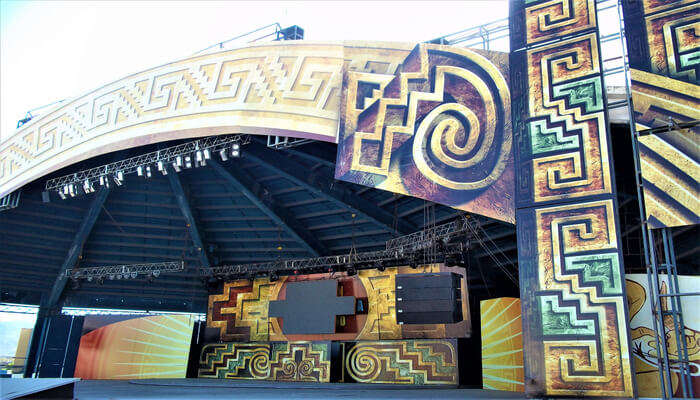 When: January/FebruaryWhere: Cosquin, Cordoba
Suggested Read: Best Trips For: Choose Your Preferred Journey, Pack Your Luggage, And Go Right Away!
6. Buenos Aires Carnival
The Buenos Aires Carnival is one of the most renowned carnivals in Argentina. This parade takes place annually in the month of February. Spanning over an extended weekend, it offers attractions such as water bombs, traditional customs, and murga parades, among other vibrant festivities. The Murga parade is the highlight of the event.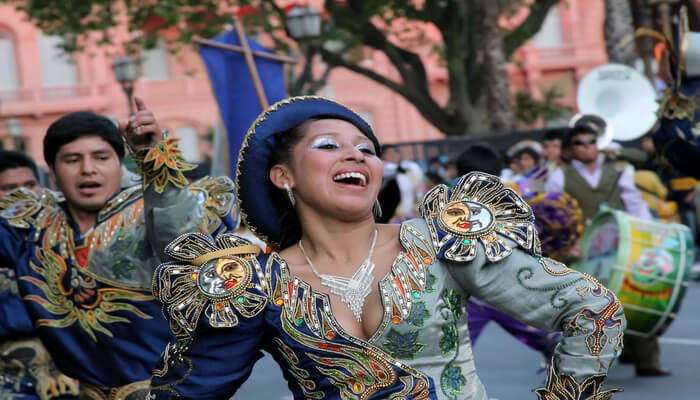 Murga is a genre of music performed during Argentine carnivals. It combines acrobatic movements by dancers with rhythmic beats from percussive instruments. Join in if you wish to learn about the country's colonial history.
When: FebruaryWhere: Buenos Aires
Suggested Read: 14 Incredible Restaurants In Argentina For an Exceptional Culinary Experience
7. Septiembre Musical
The Septiembre Musical takes place in October. Yes, the name suggests otherwise, but that's the way it is. This socio-cultural festival has gained immense popularity and is cherished by the locals. Originally dedicated to academic musical symphonies, chamber music, and classical pieces, this annual arts festival has expanded to include various other disciplines such as blues, jazz, opera, pop-rock, tango, and performances of local folklore. Attend this festival to experience the true Argentine heritage.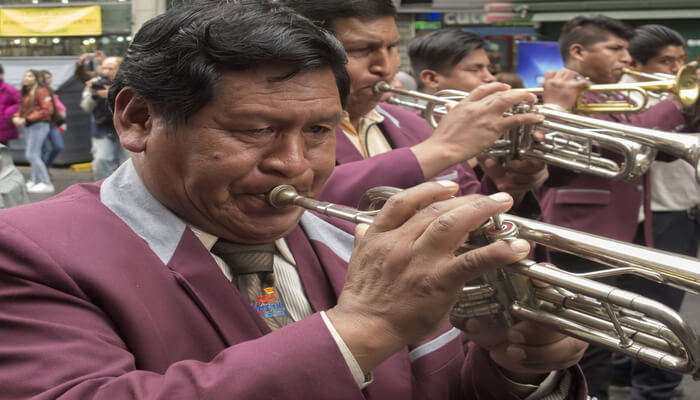 When: OctoberWhere: Tucuman Province
Suggested Read: 10 Thrilling Activities To Experience In Argentina That One Must Definitely Tick Off From Their List!
8. Pepsi Music Festival
The picture is for illustrative purposes only.
The Pepsi music festival is relatively young. It began at the start of the new millennium. However, that hasn't prevented it from becoming one of the most popular music festivals in Argentina. It is named so because of its main sponsor, Pepsi, which has organized every event since 2003. It is the biggest music festival in Argentina with attendance skyrocketing well over 300,000. Come and join this festival to witness the greatest international music icons.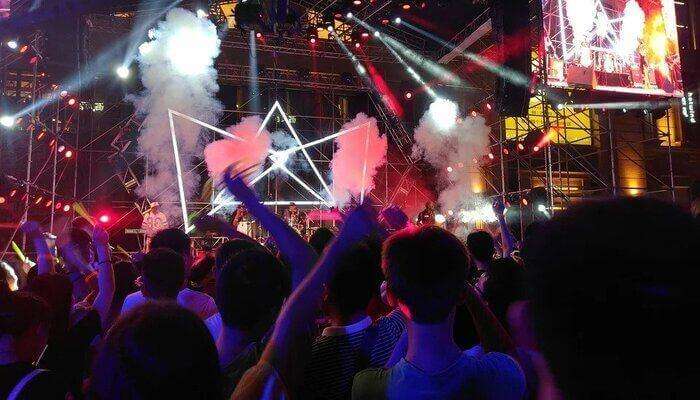 When: September/OctoberWhere: Buenos Aires
Suggested Read: Honeymoon In Argentina: A Guide For Couples Looking To Spend Time Together
9. Buenos Aires Jazz Festival
The picture is for illustrative purposes only.
Jazz has carved out a niche in the hearts of Argentinians. To honor this love for Jazz, the local government initiated the Buenos Aires Jazz Festival. The event has taken place in various venues across the city and is attended by more than 50,000 people each year. It pays tribute to international Jazz legends as well as local amateur talent alike. Make an effort to attend this musical festival if you consider yourself a Jazz enthusiast.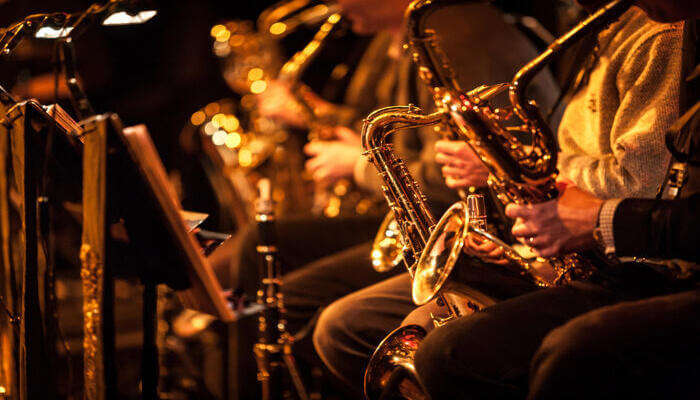 When: AugustWhere: Buenos Aires
Suggested Read: Nightlife In Argentina: 10 Places To Make The Most Out Of Your Trip After The Sun Sets
10. Buenos Aires International Film Festival
The image serves solely for illustrative purposes.
The Buenos Aires International Independent Film Festival is a global film festival that advocates for and commemorates the finest of autonomous cinema. This has been a refuge for storytellers with a unique voice to showcase their work to the global populace. If you appreciate novel ideas, daring concepts, and captivating storytelling, then this esteemed international festival is tailored for you.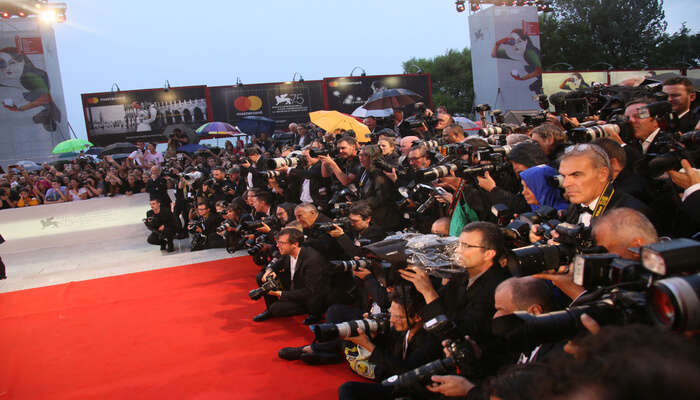 When: AprilWhere: Buenos Aires
For Further Reading: Winter In Argentina: A Handbook To All The Things One Can During The Winter Season
So, there you have it. This guide to Argentina Festivals will aid you in discovering the culture of the nation and establishing cherished memories. Keep in mind the timing and location of the respective festivals when you plot your excursion to Argentina. We wish you a delightful experience with the food, people, and festivals.
Disclaimer: TravelTriangle disclaims any ownership of the images presented on our blog site, unless stated otherwise. All visual content is protected by copyright and belongs to their respective owners. We endeavor to provide appropriate source links whenever possible. If you possess the rights to any of the images and do not wish them to appear on TravelTriangle, kindly contact us and they will be promptly removed. We believe in giving due credit to the original author, artist, or photographer.
Please Note: Any information published by TravelTriangle in any form of content should not be regarded as a substitute for any type of medical advice, and one should not take any action without consulting a professional medical expert of their own choosing.
Commonly Asked Questions Regarding Argentina Festivals
What are some festivals in Argentina?
A few of the prominent celebrations in Argentina observed in the most grandiose manner include: Oktoberfest Festival of Beer, Tango Buenos Aires Festival, Cosquín Folk Festival, Fiesta Nacional de la Vendimia, and Carnival.