Alaska is the biggest state in the USA, and despite its distance from the other states, it attracts a considerable number of tourists annually. In terms of population, this state is likely one of the least crowded in the country. This is because the state boasts a diverse landscape consisting of mountains, open spaces, small towns, and forests. However, if you are someone who enjoys outdoor activities, then you will find this place to be a paradise with opportunities for kayaking, mountain biking, and skiing.
When it comes to reaching Alaska, there is no need to worry because there are numerous airports serving both domestic and international destinations. Below, you can find a list of the top airports in Alaska that will make you feel right at home.
10 Best Airports In Alaska
These ten airports in Alaska will provide you with easy access to every corner of the state. Take a look at them and plan your vacation accordingly.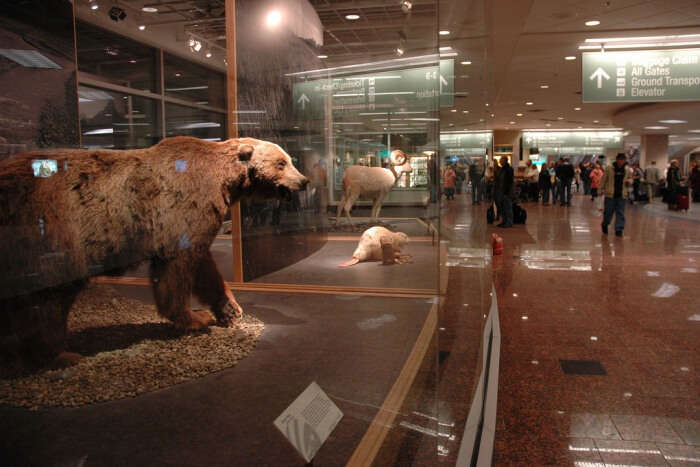 1. Fairbanks International Airport
Despite being the smallest city in the country, Fairbanks offers non-stop air service to Europe and other parts of the world. The Fairbanks international airport is owned by the state and is located near the Fairbanks district. In 2009, a new terminal was constructed, which has enhanced security measures and a visually appealing design. Airlines such as Alaska airlines, Air North, Condor, United Airlines, and Wright Air service serve this airport.
Location: 6450 Airport Way, Fairbanks, AK 99709, USA
Must Read: Denali National Park: A Comprehensive Guide To The Crown Jewel Of Alaska
2. Anchorage International Airport
Being the largest city in Alaska, Anchorage receives the highest number of visitors daily. Anchorage Alaska airport offers services from numerous airlines, including Air Canada, Alaska Airlines, Condor, United Airlines, Delta Airlines, and more. It has the busiest passenger traffic among all the airports in the state, especially between October and April. The airport operates flights to various destinations throughout the US and serves as a hub for international airlines flying to Germany, Russia, Iceland, and more.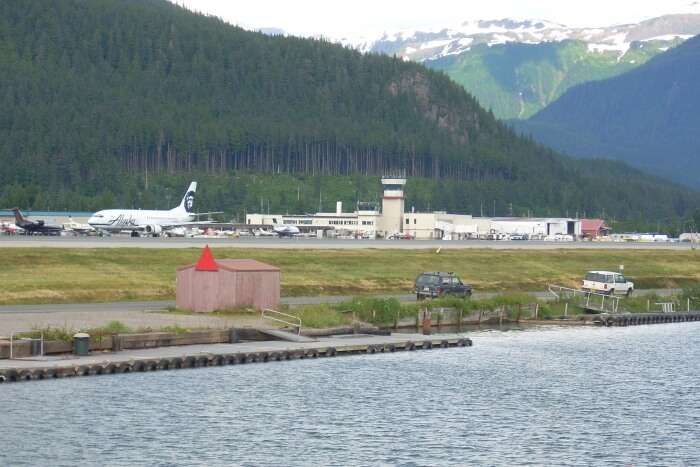 Location: 5000 W International Airport Rd, Anchorage, AK 99502, USA
3. Juneau International Airport
Juneau is a city in Alaska, which can only be accessed through the air, and the Juneau international airport experiences fairly heavy traffic next to Anchorage. The airport also includes a seaplane base and is also a very small airport when compared to the volume of traffic it receives. The airport also serves smaller communities in the region and also features a docking area for float planes along with a heliport. Alaska Seaplanes, Harris Air, Ward Air are some of the airlines serving this airport.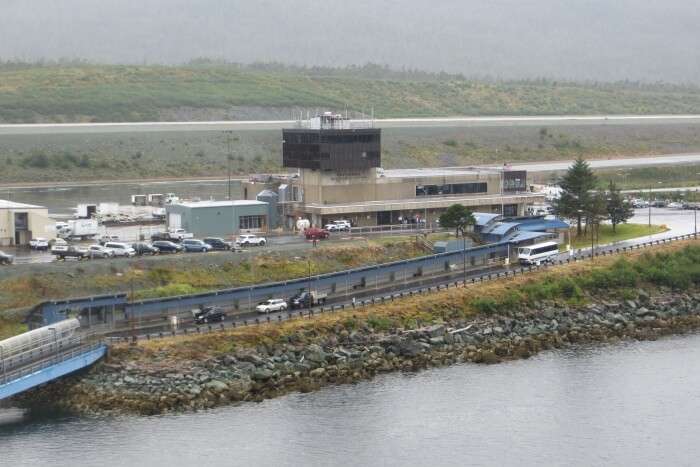 Location: 1873 Shell Simmons Dr, Juneau, AK 99801, USA
Suggested Read: 10 Remarkable Activities To Do In Alaska That Will Make You Crave For An Adventure
4. Ketchikan International Airport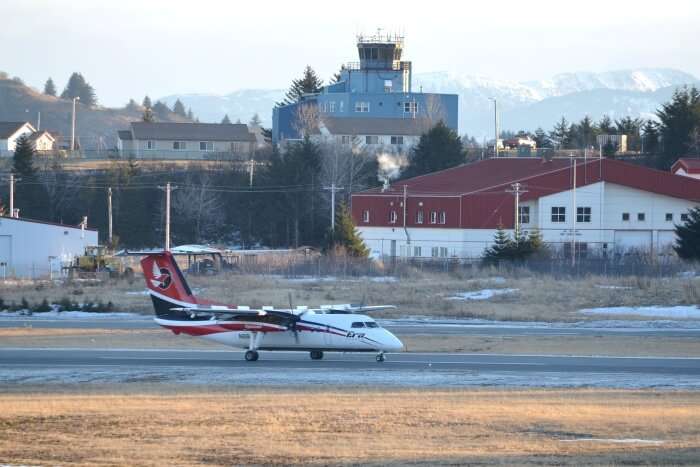 Ketchikan is a district that is not accessible by road, and so is this airport, which is situated on the Gravina island. Passengers will have to take a ferry ride from the main city to access the Ketchikan International airport. Some ferries operate at regular intervals from the main city to the airport and vice versa. Delta Airlines, Alaska Airlines, Island air express, are among the airlines that cater to this airport.
Location: 1000 Airport Terminal Building, Ketchikan, AK 99901, USA
5. Kodiak Airport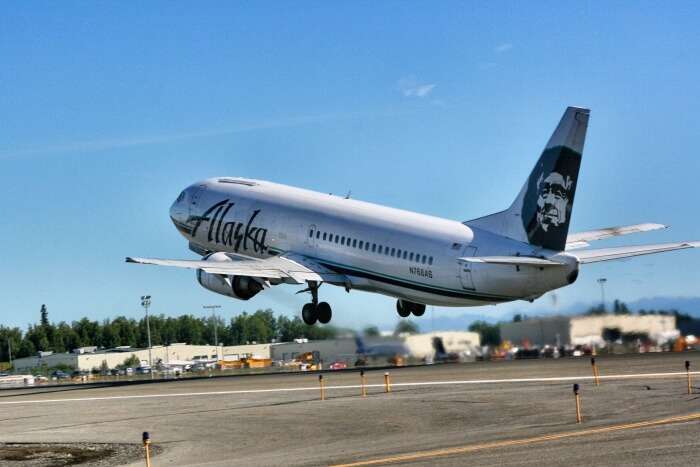 Located on the island of Kodiak, this airport is both open to the public and used for military purposes. There are three runways at this airport, and it is served by Ravn Alaska, Alaska airlines, and Servant Air. The airport authority and the coast guard air station are both located here, and the airport is owned and operated by the state of Alaska. It is considered one of the main airports in Alaska and serves as a hub for Servant Air.
Location: 1427 Airport Way, Kodiak, AK 99615, USA
Suggested Read: 8 Top Resorts In Alaska For Relaxing Amidst Nature In 2022!
6. Bethel Airport

As you can gather from its name, this airport is located 3 nautical miles from the central district of Bethel in Alaska. It sees over 10,000 enplanements each year, making it a primary commercial service airport. While primarily used for public transportation, it is occasionally utilized for military purposes as well. The airport has three runways and is served by Grant Aviation, Alaska airlines, Yute Air, and Ravn Alaska. It caters to both passenger and cargo carriers.
Location: Bethel, AK 99559, USA
Planning your vacation but unsure of where to go? These travel stories will help you find your perfect getaway!
Real travel experiences. Authentic accommodations. Useful tips to assist you in making the right decision.