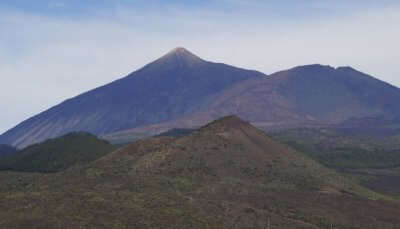 Whether it's a sun-soaked shoreline or an artistic pinnacle of European culture or a bio-geographic courtyard garden; Spain has every allure to entertain the travelers coming to experience the Spanish spectacle, from all over the world. With a myriad of these Spain sightseeing destinations, tourists can be sure to have a fantastic time here.
21 Finest Spain Sightseeing Destinations
Spain is a country that has a lot to offer to its visitors. Let's explore the intriguing Spain sightseeing destinations that will leave you breathless.
Park Guell
Ibiza
Pub Crawl
Granada 10
Costa Brava
The Canary Islands
Costa Del Sol Seashore
Santiago De Compostela Cathedral
The Great Mosque Of Cordoba
Guggenheim Museum
Plaza Mayor
The White Towns Of Andalucía
La Rambla
El Teide
Diagonal Mar Centre Commercial
Centro Comercial Moda Shopping Centre
La Sagrada Familia
The Alhambra
La Rioja Vineyards
El Retiro Park
La Concha Beach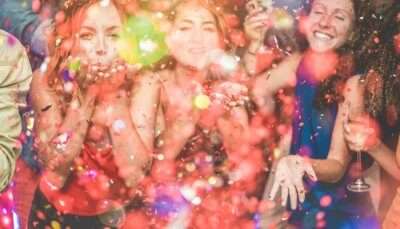 1. Park Guell
A marvelous park for the tourists, Park Guell in Barcelona is a delight point for children. An artistic paradise for enthusiasts, Barcelona Park Guell has structures and designs made of natural resources. This city is a significant contributor to Spain tourism.Renowned for: Gaudi House MuseumMain attractions: multicolored mosaic salamander, mosaic work on the main entrance and two grand buildings on the entrance of the park
Must Read: 10 Spanish Mosques: Impressive Historic Islamic Architecture In Spain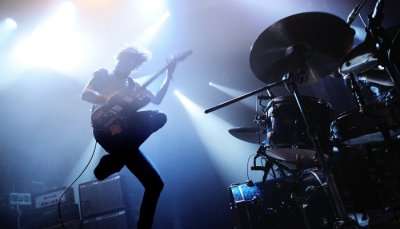 2. Ibiza
This pine-clad, sun-kissed island is the most visited place for the revelers. The dazzling backdrop of clubs and restaurants and scintillating coastline with azure water makes Ibiza one of the truly captivating sightseeing attractions in Spain. For some intimate moments, secluded beaches on the island are perfect!Renowned for: Beach clubsMain attractions: Sunset scooter tour, clubbing, and sun-and-sand parties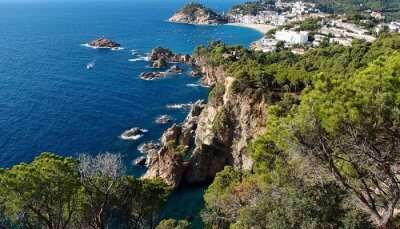 3. Pub Crawl
Top destinations to explore in Spain include the glamorous bars and taverns that offer the most delightful experience. If you enjoy indulging in the finest alcoholic beverages in the world, pay a visit to the clubs in Barcelona. Stay out late at night to make the most of it as people come in already inebriated to have more drinks. The cuisine and music are simply amazing.Renowned for: NightlifeMain attractions: Clubbing and alcoholic beverages
Recommended Reading: 10 Most Fascinating Day Trips From Madrid That Will Enhance the Allure Of Your Spanish Vacation!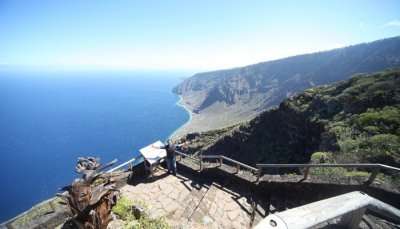 4. Granada 10
If you are a fan of nightlife, then Granada 10 is the ultimate among Spain tourist destinations. Noted for its discotheques, this is the place to revel in music, drinks, and cuisine.Renowned for: NightlifeMain attractions: Clubbing, especially on weekends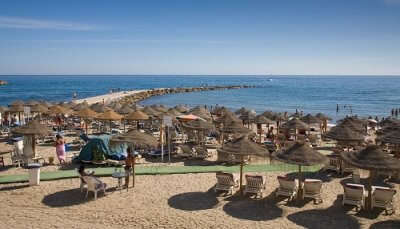 5. Costa Brava
Costa Brava is one of the ideal Spanish tourist spots. If you have a love for beaches, landscapes, and serene villages, Costa Brava should not be overlooked. Visit here anytime of the year to relish the pleasant weather. With a variety of activities and games to enjoy, you will never feel bored or adrift at Costa Brava.Renowned for: Beaches, Shopping, Villages, Local CuisineMain attractions: Art Museum, theater museum
Recommended Reading: 18 Essential Spanish Festivals That Showcase Europe's Abundant Culture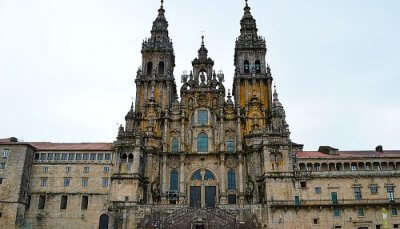 6. The Canary Islands
Image Credit: JJNOVA for Pixabay
The Canary Islands should definitely be included in your list of top places to visit in Spain. The beaches and historic landmarks, along with a trip to the volcanic mountain, will make your visit truly worthwhile. Exploring the museums and archaeological park will be a fantastic experience when touring The Canary Islands.Renowned for: Island of Dogs, Mount Teide, Canarian WrestlingMain attractions: Loggerhead turtles, Aquatic Thai Paradise, and natural pools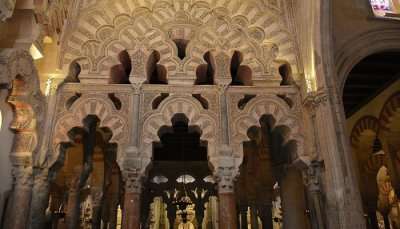 7. Costa Del Sol Beach
Featuring a mile-long stretch of immaculate white sand and sunshine encompassing the entire coastline, the beaches of Costa del sol provide opportunities for sun and sand retreats for tourists. Just a short distance from the stunning old whitewashed houses of Marbella, these beaches are significant attractions for visitors to Spain.Renowned for: Sun-bathingKey points of interest: Yachting experience and golfing at Golf Valley near the shore.
Recommended Reading: 7 Days In Spain: Witness The Magnificent Landscapes Of This European Country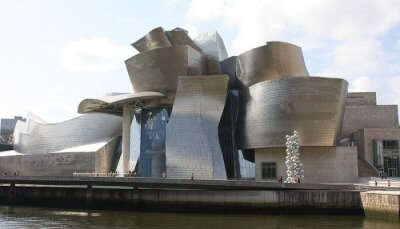 8. Santiago De Compostela Cathedral
The awe-inspiring architecture of Santiago De Compostela Cathedral, dating back to the Roman era, provides a remarkable experience for pilgrims visiting this site. As one of the top tourist destinations in Spain, the St James Cathedral is renowned for its impressive facade and triple entrance. The wooden sculpture of the Apostle located inside the structure serves as the focal point of the cathedral's interior.Renowned for: St James relicsKey points of interest: Triple entrance, 13th century wooden Apostle sculpture, 18th century facade, and the adorned Capilla Mayor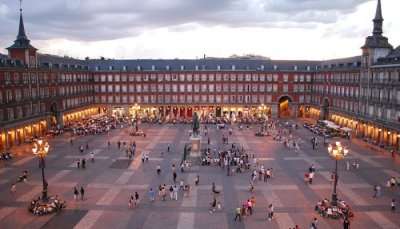 9. The Great Mosque Of Cordoba
The Great Mosque of Cordoba stands tall as one of the oldest surviving man-made structures. Erected during the 8th century, this Islamic pilgrimage site boasts mesmerizing interiors. The architectural magnificence of the mosque positions it as a top tourist spot in Spain.
Renowned for: The Hypostyle HallKey points of interest: The Great Hall for prayer, The Horseshoe Arch, and The Mihrab (Focal Point of Prayer)
Recommended Reading: Honeymoon In Spain: 18 Best Places For A Romantic Español Getaway
When exploring Spain, tourists should definitely visit La Rambla in Barcelona. The connection between the design of the boulevard along with its lively atmosphere and diverse attractions will captivate the audience without a doubt. Famous for: The vibrant boulevardKey attractions: Gaze at the lively street performers, indulge in delicious local cuisine, explore the bustling marketplaces, and admire the stunning architecture.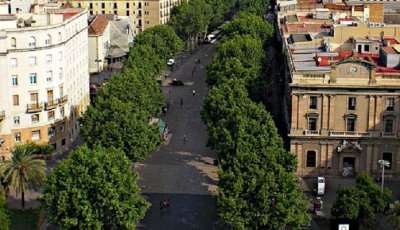 14. Alhambra
Alhambra is a must-visit destination in Spain. Tourists can immerse themselves in the grandeur of the palace while marveling at its intricate architecture and stunning gardens. It is a testament to the rich history and cultural heritage of Spain. Famous for: Exquisite palace and gardensKey attractions: Explore the Nasrid Palaces, stroll through the Generalife gardens, and enjoy panoramic views of Granada.
Suggested Read: Discover Spain: 15 Best Things To Do In Spain For A Soul-Stirring Holiday
15. Park Güell
While touring Spain, make sure to visit Park Güell in Barcelona. The enchanting combination of nature and artistic elements in the park's design will leave visitors in awe. It is a perfect spot to relax and enjoy the beauty of Barcelona. Famous for: Artistic parkKey attractions: Admire the colorful mosaic artworks, explore the unique architectural structures, and soak in the panoramic views of the city.
16. Sagrada Família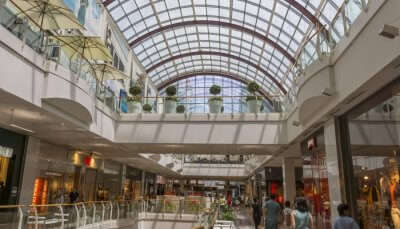 No trip to Spain is complete without visiting the iconic Sagrada Família in Barcelona. The magnificent basilica, designed by Antoni Gaudí, is a masterpiece of modernist architecture. Its intricate details and breathtaking interiors will leave visitors mesmerized. Famous for: Architectural marvelKey attractions: Marvel at the stunning stained glass windows, admire the towering spires, and learn about Gaudí's unique design concepts.
Remember to check out these amazing attractions during your visit to Spain! Enjoy your journey!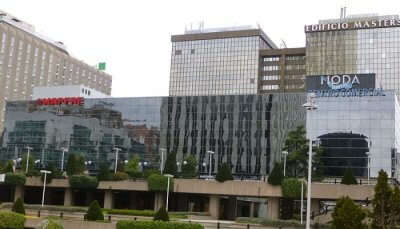 While exploring Barcelona, do not miss out on the chance to visit La Rambla, one of the prominent tourist destinations in Spain.Renowned for: Street Entertainers, Magnificent architectural designs and structuresPrimary attractions: Living Statues, Miro (a circular art piece), shopping, and street art
Recommended Reading: Summertime in Spain: A Comprehensive Guide To Experience The Spanish Way
14. El Teide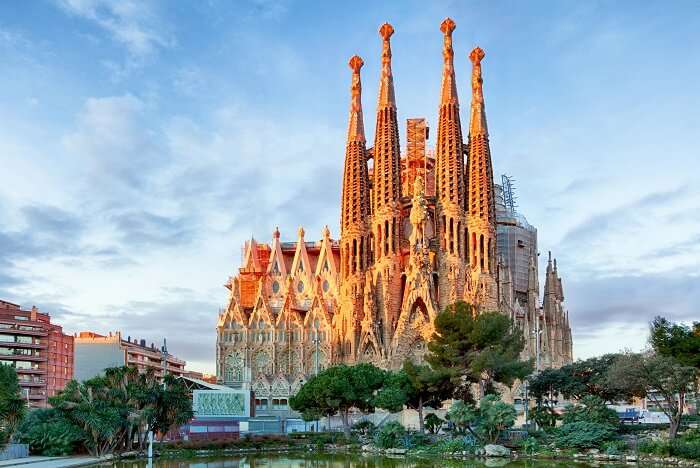 Credit for Image: Efraimstochter on Pixabay
El Teide, located in Tenerife, is a mountain range featuring a volcano, which serves as a central focal point of interest. It is a paradise for tourists and a picturesque spot for photography enthusiasts.Renowned for: Astounding sunset above the cloudsPrimary attractions: Sunset viewpoint, volcano summit, stargazing, Teide National Park.
15. Diagonal Mar Commercial Center
Individuals with a fondness for extravagant shopping should definitely pay a visit to the Diagonal Mar Commercial Center. Known as the largest shopping mall, it houses 190 stores offering a wide range of brands. Additionally, visitors can indulge in delectable cuisines served at the restaurants within Diagonal Mar Commercial Center.Renowned for: ShoppingPrimary attractions: Shopping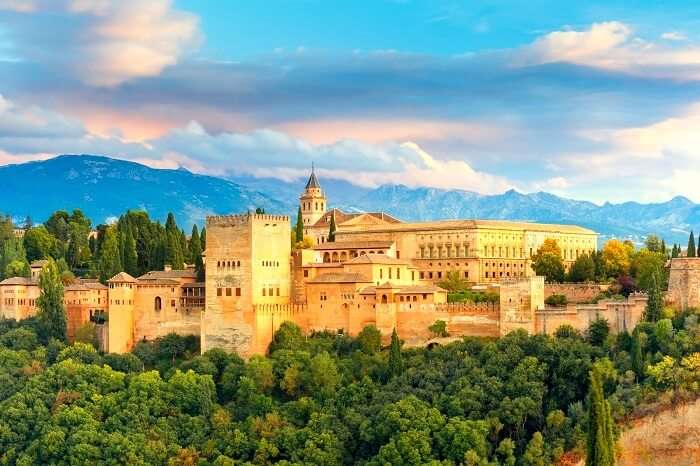 Recommended Reading: This Novel Island In Spain Is Ample Reason To Revise Your Travel Bucket List
16. Centro Comercial Moda Shopping Center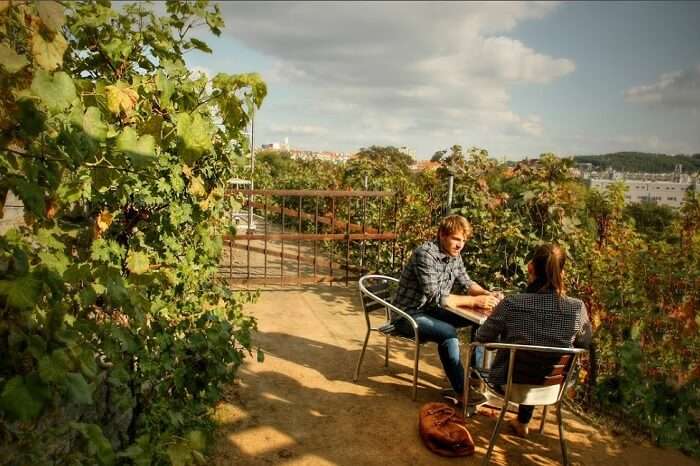 For those who enjoy splurging on shopping, Centro Comercial Moda Shopping Center is the perfect destination. It offers more than 50 stores to choose from. Moreover, Centro Comercial Moda Shopping is an ideal choice for individuals interested in designer home decor.Renowned for: ShoppingPrimary attractions: Shopping
17. The Holy Family
This is an impressive unfinished Catholic church in Barcelona which is also one of the leading tourist attractions in Spain. The project began in 1883 and is set to be completed by 2026. Today, a portion of the Holy Family is recognized as a UNESCO World Heritage Site. Make sure to visit this attraction during your next trip to Spain.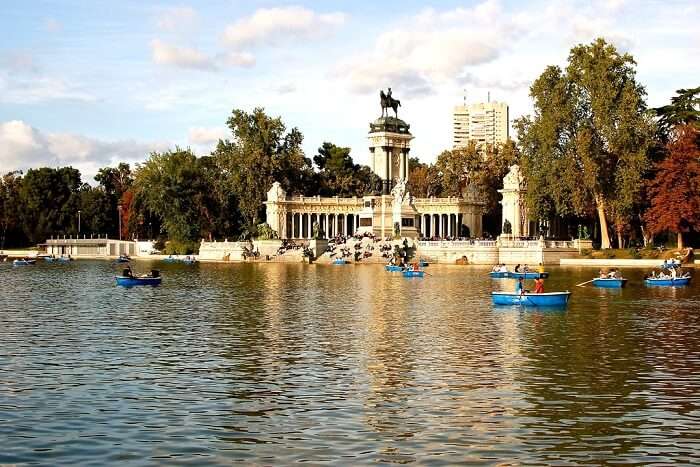 Renowned for: Roman Catholic ChurchMain attractions: Gothic architecture
Recommended Reading: Beer Spa Granada Is The First In Spain To Allow You To Drink And Submerge In the Barrels Of Beer
18. The Alhambra
If you have a fascination for royal places, then you are in for a surprise. The Alhambra is a stunning palace and fortress complex located in Granada, Spain. It is one of the top tourist attractions of Spain. The structure exhibits the beauty of Islamic architecture and the exquisite mosaics and magnificent marble fountains enhance the aesthetics of this Spanish attraction.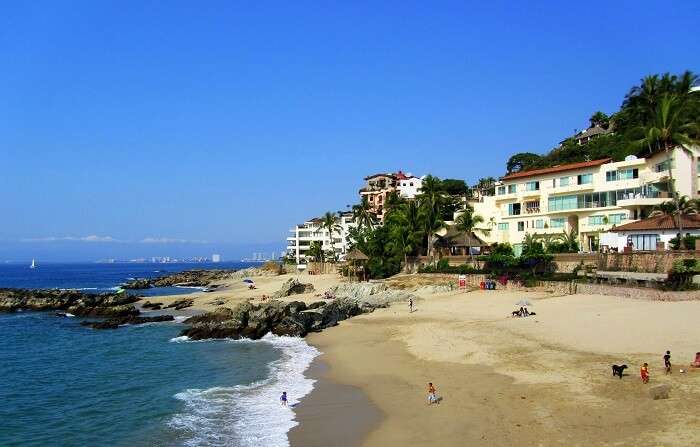 Renowned for: SightseeingMain attractions: Mosaics and marble fountains
19. La Rioja Vineyards
If you appreciate fine wine, then you will have the opportunity to taste some of the finest wines of the region here. Apart from the wine, the region boasts beautiful landscapes and is a fantastic place to enjoy picturesque views. Whenever you visit Spain next, make sure to include Spanish wine tours in your itinerary and experience the beauty of these Spanish regions.

Renowned for: Wine TastingMain attractions: Internationally renowned wine regions
Recommended Reading: 15 Best Beaches In Spain To Relax In The Tropical Sun
20. El Retiro Park
As one of the largest parks in the city, El Retiro Park is one of the most popular places to visit in Spain. Previously under the Spanish monarchy, it became a public park in the 19th century. Take a leisurely stroll, go for a walk, or simply relax and unwind here. The park features beautiful sculptures, monuments, and a lake that enhance its beauty.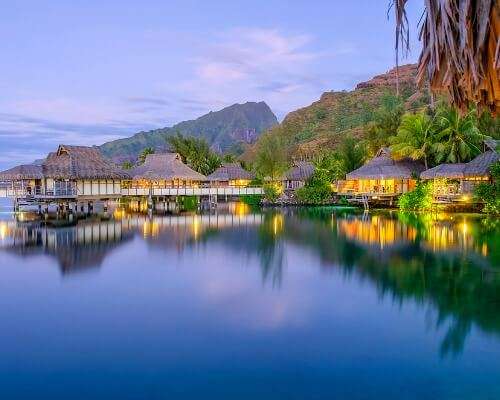 Renowned for: Free concerts and annual book fairMain attractions: Crystal Palace and Rose garden
Recommended Reading: 10 Most Amazing Spanish Islands That You Won't Want To Leave
21. La Concha Beach
Contributing to the allure of northern Spain is this enchanting crescent-shaped beach known as La Concha Beach. A visit to the city of San Sebastian is a must during your trip to Spain to experience this marvelous beach. If you enjoy taking walks along the shore, this is the perfect place. Along with walking, you can sunbathe, swim, and indulge in paddling at this beach.
Renowned for: Sun-bathingMain attractions: The curved shape of the beach
Further Reading: 10 National Parks Of Spain That Will Transport Travelers To Another World
The multitude of Spain tourist attractions makes it a sought-after travel destination. So, which of the aforementioned places do you consider the best to visit in Spain? Plan a trip to Spain now and explore all these exciting places. Don't forget to share the list with your friends and family!
Disclaimer: TravelTriangle disclaims any ownership for the featured images on our blog site unless otherwise indicated. All visual content is subject to copyright and is credited to its respective owners. We strive to provide proper attribution to the original author, artist, or photographer whenever possible. If you own the rights to any of the images and do not wish them to appear on TravelTriangle, please contact us and they will be promptly removed.