From extensive diversity in animals to a wide range of cultures, and from ancient cities to ultra-modern centers, Kenya has surpassed all expectations of being merely a wildlife safari destination. With numerous national parks, urban and rural cities, beautiful water bodies, geographical wonders, and pristine beaches, which are among the finest places to explore in Kenya, this East African country has become a popular choice for tourists, not only for adventure enthusiasts but also for families and honeymooners.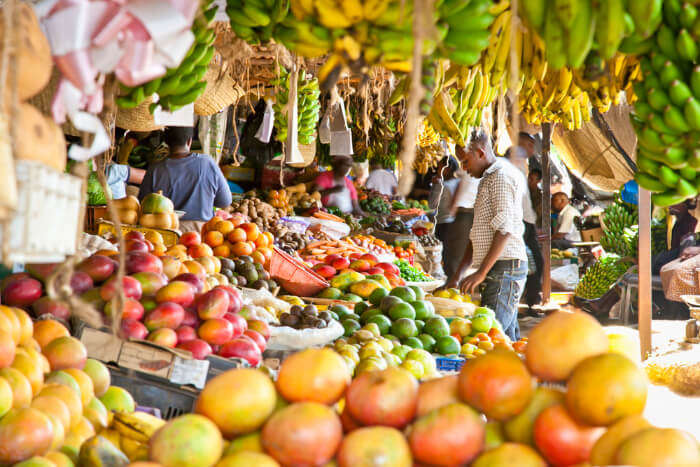 20 Finest Places To Explore In Kenya
Therefore, here is a list of some of the top tourist destinations in Kenya that you should definitely not miss during your next visit to this African gem. Make sure you bring your favorite travel companions along!
Amboseli National Park
Lake Victoria
Nairobi
Mt. Kenya National Park
Mombasa
Malindi
Samburu National Reserve
Diani Beach
Manda Bay
The Great Rift Valley
Jamia Mosque
Uhuru Gardens
Lamu Island
Wasini Island
Mt. Elgon
David Sheldrick Wildlife Trust
Fourteen Falls
Maasai Mara
Kiboko Bay
Haller Park
1. Amboseli National Park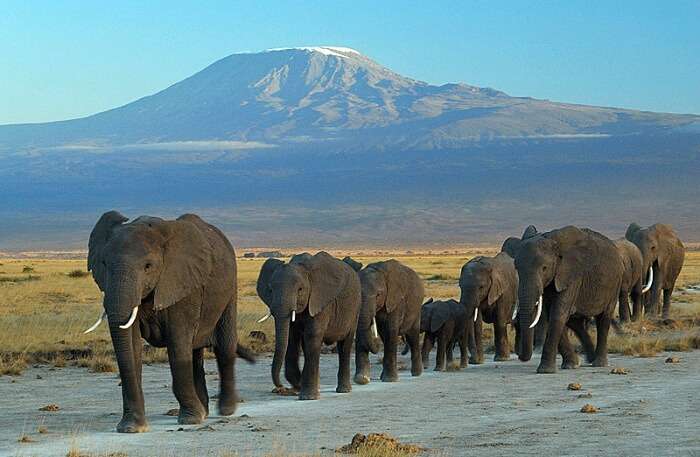 Enhanced by the imposing Mt. Kilimanjaro, Amboseli National Park is one of the prime locations to explore in Kenya for wildlife enthusiasts. Visit this place to admire breathtaking views of Africa's highest peak, and observe large groups of African elephants, as well as a diverse range of wildlife such as Zebras, Giraffes, Cheetahs, and countless bird species.
Location: Loitokitok District, Rift Valley, KenyaTimings: 6 am to 9 pmEntry Fee: INR 3,850 for adults, and INR 2,250 for children
Must Read: If You Can't Fly Like A Bird You Jolly Well Can Stay Like One At This Bird Nest In Kenya!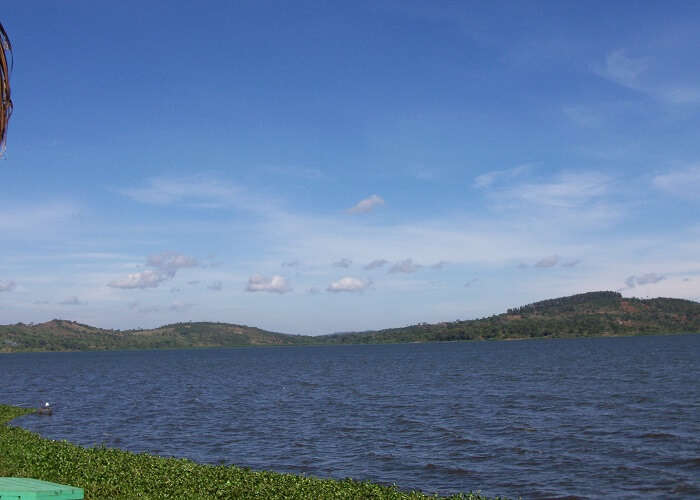 2. Lake Victoria
Traversing three African countries namely Kenya, Uganda, and Tanzania, Lake Victoria is the largest lake in the entire continent. It is one of the finest destinations to explore in Kenya where one can discover serenity amidst its peaceful environment, and also investigate the diverse range of aquatic life which includes species like African helmeted turtles, variable mud turtles, Williams' mud turtle, and 500 species of fish which consist of non-native fishes such as African tetras, Cyprinids, air-breathing catfish, and bagrid catfish.
Recommended Read: Stay At Giraffe Manor Kenya & Experience The Pleasure Of Residing Among Rothschild's Giraffe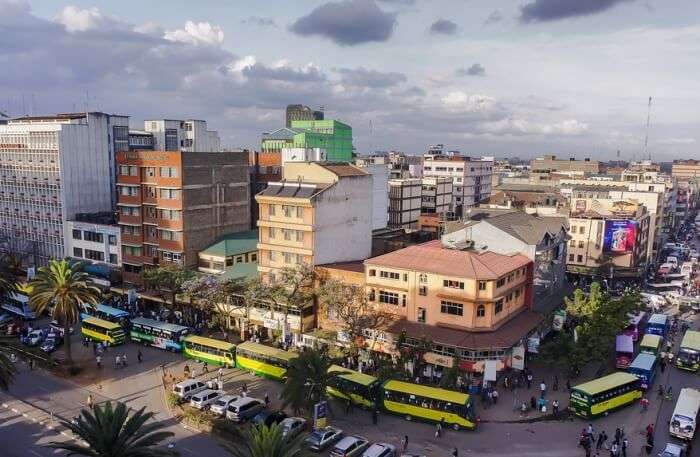 3. Nairobi
Nairobi is the capital and the largest city of Kenya. It is one of the most popular tourist destinations in Kenya which is renowned for its legendary colonial history, expansive infrastructure, tea and coffee industry, and wildlife parks. One should undoubtedly visit this city to capture a glimpse of the historical heritage of Kenya, peek into its vibrant culture, witness its vivid wildlife, and experience its stunning contemporary art.
Main Attractions: Nairobi National Park, Bomas of Kenya, Ngong Hills, and Hell's Gate National ParkTop Things To Do In Nairobi: Wildlife Safari, and Shopping
Recommended Read: Head To Masai Mara National Park For An Unforgettable Encounter With Africa's Finest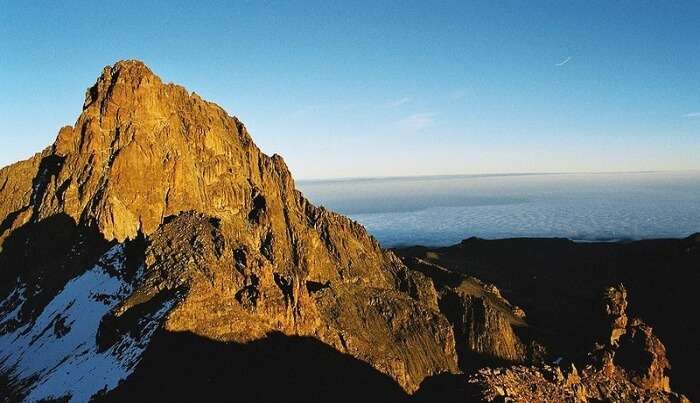 4. Mt. Kenya National Park
Located at an elevation of 5,199 meters, Mt. Kenya is the second highest peak in Kenya, and also a UNESCO World Heritage Site. This national park was established to protect the endangered wildlife of the surrounding areas of Mt. Kenya. It has now evolved into a fully-fledged tourist attraction and is one of the top sightseeing spots in Kenya that is renowned for its exhilarating wildlife safari tours.
Location: Mount Kenya National Park, Central KenyaOperating Hours: 9 am to 9 pmAdmission: INR 3,400 for adults, and INR 1,670 for children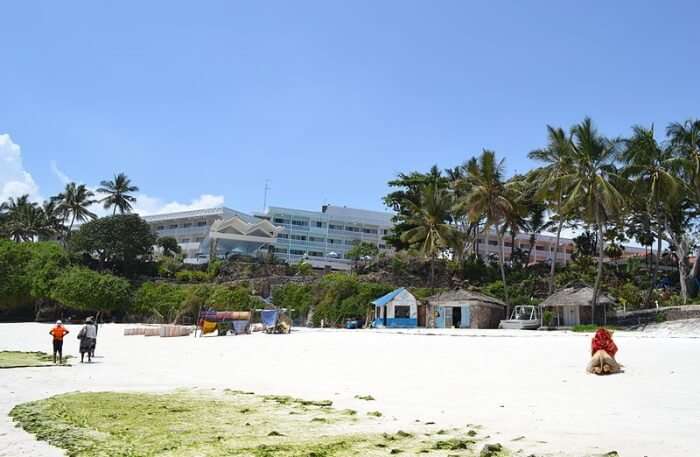 Recommended Read: Top Safari Experience In Kenya: The Ultimate Guide For A Vacation In The Wilderness
5. Mombasa
Situated on the Southeast coast of the country, Mombasa is the largest harbor city of Kenya. Being a cosmopolitan city, Mombasa is regarded as a tourist magnet that attracts all kinds of travelers due to its blended culture. It is one of the most renowned destinations in Kenya that showcases a fusion of diverse cultures, traditions, art, architecture, and cuisines, such as, British, Portuguese, Arab, Indian, and Asian. This city is also well-known for its seashores, reefs, ancient monuments, and lively street markets.
Main Attractions: Fort Jesus, Old Town, Diani Beach, Mombasa Marine National Park, and Nyali BeachTop Activities: Scuba diving, Snorkeling, Shopping, and Wildlife Safari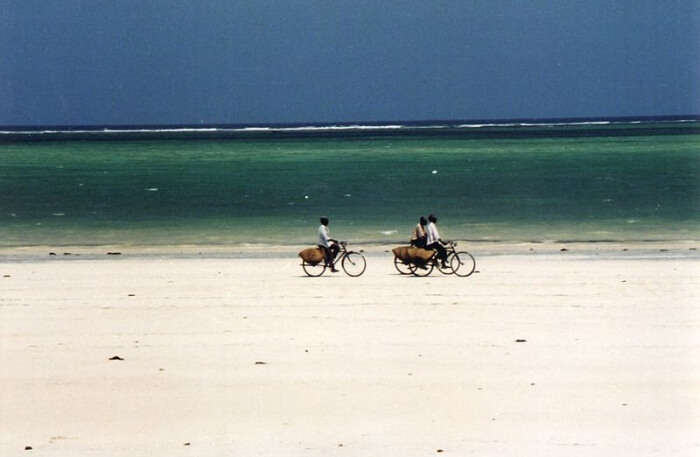 Recommended Read: Wildlife In Kenya: Spot The Magnificent Fauna In The Exquisite Land That Has It All!
6. Malindi
Decorating the Southeastern coast of Kenya, Malindi is a famous resort town in the country with two distinct faces. One part of the city reflects its rich history, while the other half is a modern day tourist hub. It is one of the most popular Kenya attractions that entice tourists to explore its historical monuments, unspoiled beaches, and extensive reefs.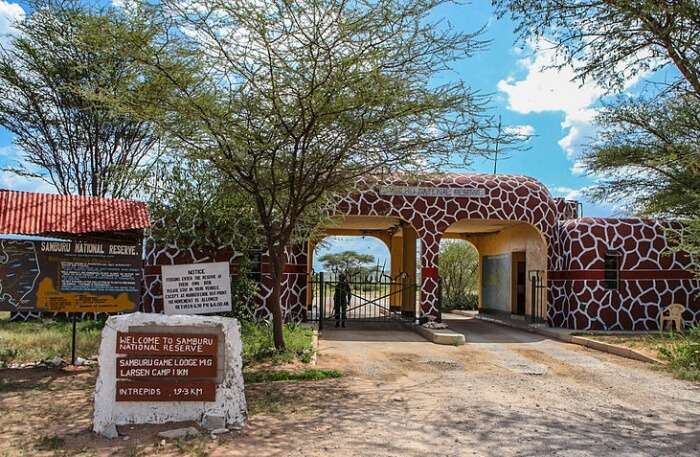 Main Attractions: Watamu Beach, Malindi Museum, and Watamu Marine National ParksTop Activities: Snorkeling, Scuba diving, and enjoying the tropical climate
7. Samburu National Reserve
Looking for places to explore in the Northern region of Kenya? Embark on a thrilling expedition through the Samburu National Reserve. Situated on the edges of the Ewaso Ng'iro River, this protected area is renowned for its popular game reserve where visitors can indulge in a refreshing stay and witness the abundant wildlife, including various species like Grevy Zebra, Somali Ostrich, Reticulated Giraffe, Gerenuk, and the Beisa Oryx.
Admission Fee: INR 4,500 for adults, and INR 2,500 for childrenOfficial Website

Recommended Reading: Honeymoon In Africa: Top 11 Romantic Getaways For The Best And Unique Experiences!
Planning your vacation but unsure about the ideal destination? These travel anecdotes assist you in finding your most unforgettable trip!
Authentic travel anecdotes. Genuine accommodations. Useful suggestions to aid you in making the correct decision.
8. Diani Beach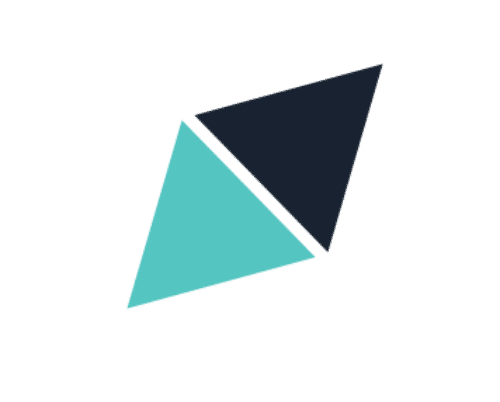 Indulge in the tropical climate and relish the captivating scenery of the palm-fringed beach and pristine white sands at Diani Beach in Mombasa. Stretching from the Congo River in the North to Galu Beach in the South, this 10-kilometer lengthy beach is one of the most prominent destinations to explore in Kenya, where tourists can partake in a plethora of water activities such as scuba diving, fishing, kite surfing, and much more.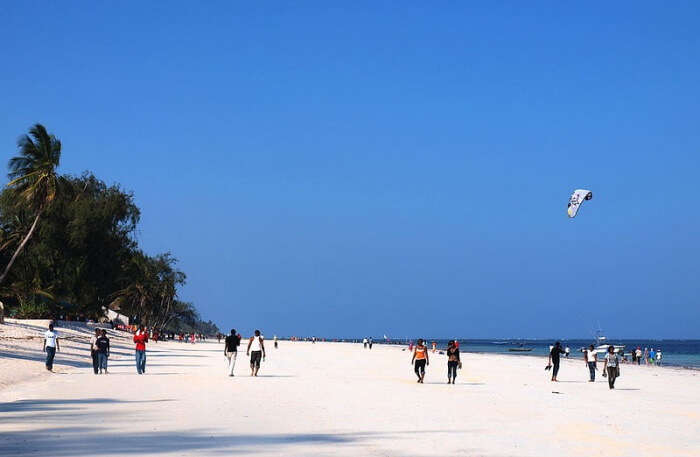 Location: Mombasa, KenyaWebsite
9. Manda Bay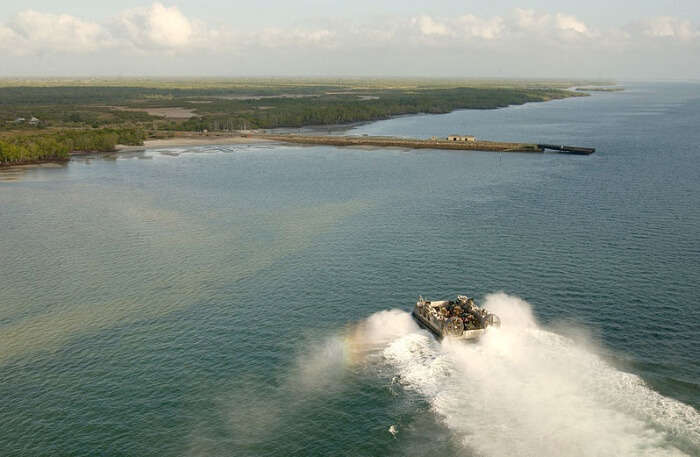 Decorating the Kenyan coastline, Manda Bay is one of the finest Kenya tourist attractions for family, companions, and newlyweds as well. It is a perfect place to relish in a lavish vacation in extravagant resorts encircled by palm trees and tamarind trees, and overseeing wide stretches of ivory sandy beaches.
Location: Lamu, Kenya
10. The Great Rift Valley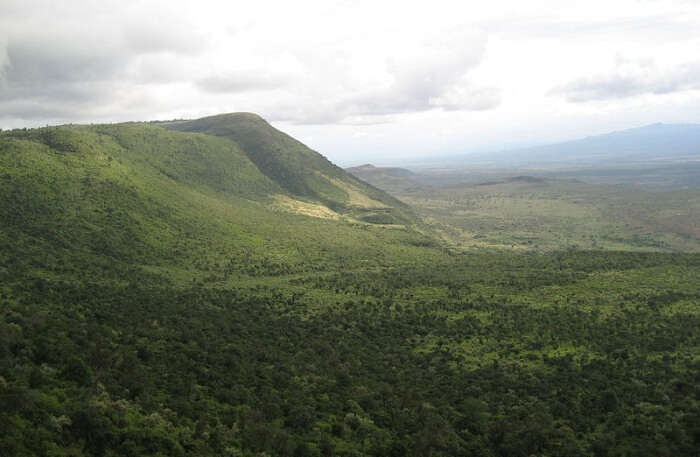 Spanning across the nation from North to South, the Great Rift Valley is a 6,000-kilometer lengthy geographical formation. It is one of the most astounding places to explore in Kenya which holds immense geographical significance and can be best observed from the town of Iten, a few kilometers from Eldoret.
Suggested Read: Top Safari Honeymoon Destinations, Experiences, & Resorts In The World
11. Jamia Mosque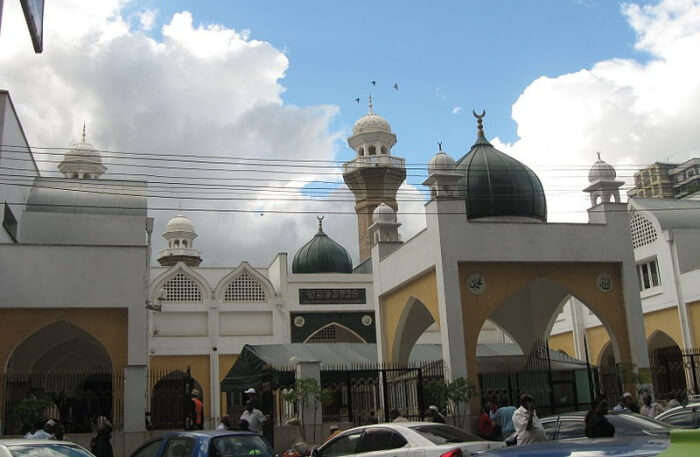 Situated in the central business district of Nairobi, Jamia Mosque is a renowned religious place in Kenya. Renowned for its Arabic style architecture, this religious site is one of the premier places to visit in Kenya, which also encompasses a library and a training center, which is devoted to spreading the teachings of Islam to individuals who are keen to gain knowledge about the sect.
Location: Banda Street, Nairobi, KenyaTimings: 6 am to 10:30 pm
12. Uhuru Gardens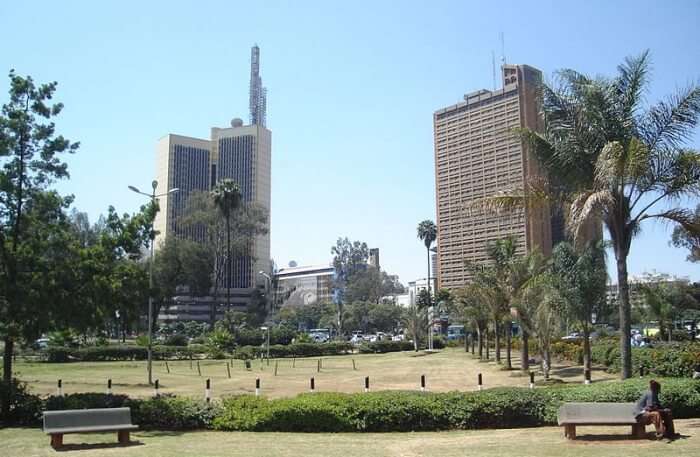 This extensive recreational park, spanning 13 hectares, is renowned as one of the most well-known destinations in Kenya. It features a large monument and a beautiful azure lake. It serves as a popular picnic spot, where individuals can enjoy quality time with their loved ones amidst the lush green surroundings. It offers a peaceful walking tour, far from the bustling city traffic.
Location: Uhuru Highway-Kenyatta Avenue, Nairobi, KenyaTimings: 6 am to 10:30 pm
13. Lamu Island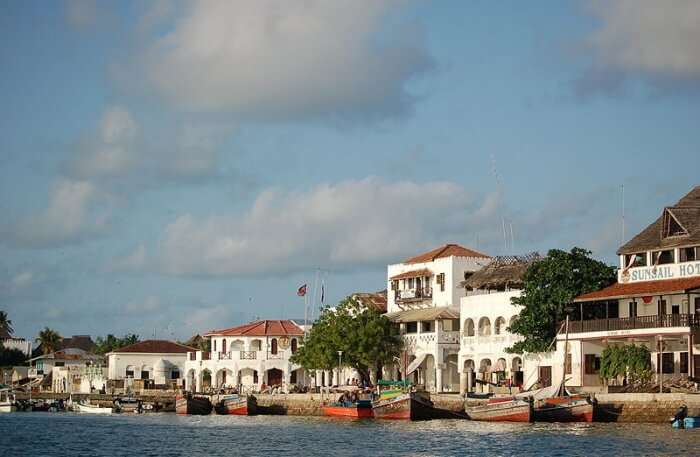 Embark on a journey back in time as you explore Lamu Island, the oldest inhabited settlement in Kenya. It stands as one of the finest places to visit in the country, offering a glimpse into its rich trading history. The island boasts age-old buildings that showcase a captivating blend of British, Arabic, and Indian architectural styles. While strolling through the city streets, one can witness how the residents still rely on Dhows and donkeys for transportation.
Major Attractions: Lamu Fort, Lamu Museum, and Manda IslandTop Things To Do: Windsurfing, kitesurfing, sailing, and water skiing
Suggested Read: 10 Places To Visit In Cape Town For An Exciting Vacation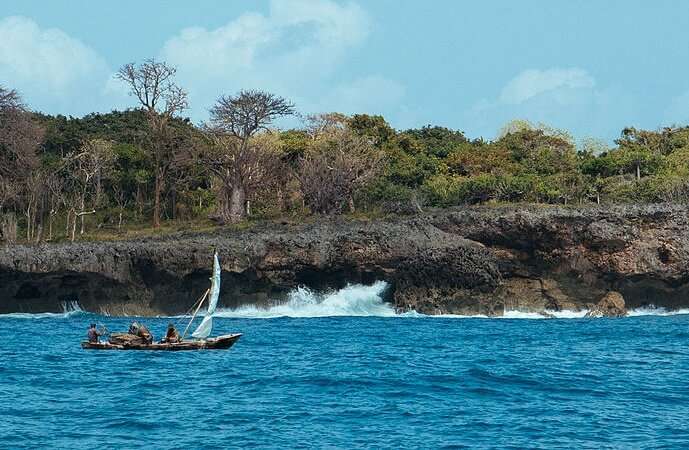 14. Wasini Island
Located on the Southeastern coast of Kenya, Wasini Island is a small paradise known for its mesmerizing ultramarine waters and extensive coral reefs. It stands among the top attractions for nature and adventure enthusiasts, offering thrilling experiences such as diving, snorkeling, dolphin watching, and sailing on a traditional Dhow.
Major Attractions: Kisite Marine National Park, Shimoni Slave Caves, and Paradise BeachTop Things To Do: Diving, snorkeling, dolphin watching, sailing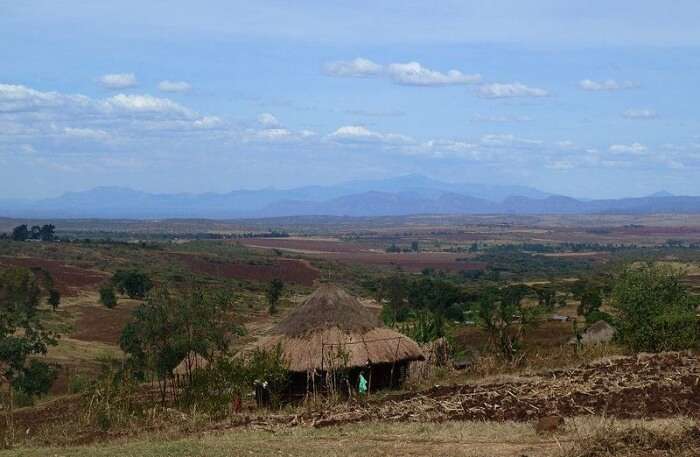 15. Mt. Elgon
Situated on the border of Uganda and Kenya in the western part of the country, Mount Elgon stands as an extinct shield volcano and the eighth highest peak in Kenya. It attracts numerous adventurous tourists who seek to engage in challenging activities like climbing, trekking, and hiking.
Suggested Read: 40 Greatest Destinations In India With Comrades For An Absolutely Mad, Action-Packed Holiday
16. David Sheldrick Wildlife Trust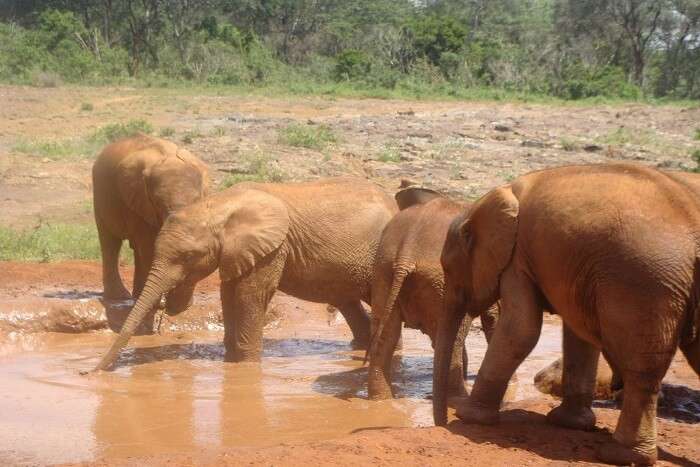 Established in 1977, this wildlife preservation charity is among the most popular ones. Managing an orphanage which takes care of rhinos and elephants, this trust is known to assist the Kenya Wildlife services with funds. One can also adopt an elephant at this place at a minimum cost of USD 50. So, are you ready to visit one of the most peaceful destinations to visit in Kenya, Africa yet?
Location: Magadi road, Nairobi, KenyaTimings: 11 am to 12 pmEntry Fee: INR 344
17. Fourteen Falls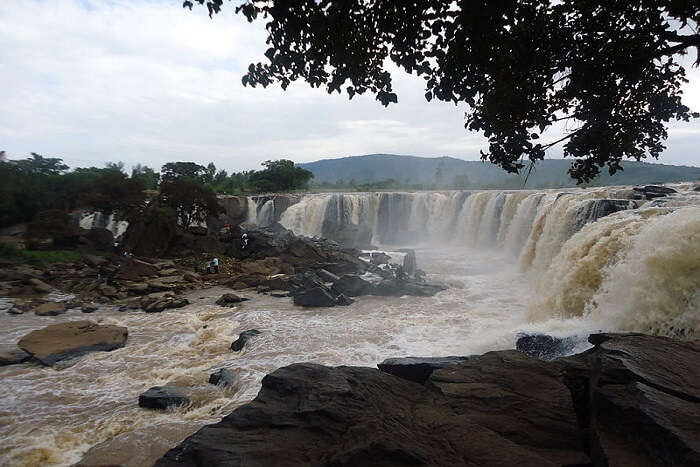 As the name implies, this site contains fourteen breathtaking waterfalls that have abundant activities and tours included in here. This includes sailing, bird watching, fishing, and photography. To get the best of this place, it is recommended to take a guided tour of the entire region and learn more about its history and geographical aspect. This is surely one of the finest hidden destinations to visit in Kenya that you should not miss!
Location: Mary Dale Farm, Garissa Rd, Thika, KenyaTimings: 8 am to 5 pmEntry Fee: INR 275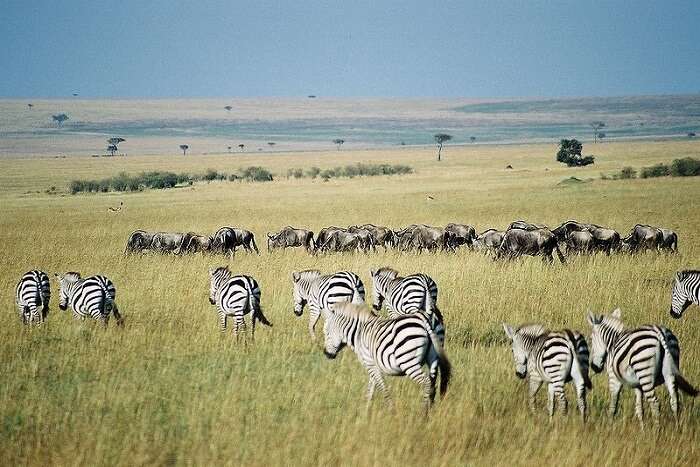 18. Maasai Mara
Known to be one of the most stunning game reserves, Maasai Mara is famous because of the local Maasais living here who take care of the land well and reside here. A unique site of migration can be witnessed in this region from the months of July to October when animals like Zebra, and wildebeest migrate to this region from Serengeti
Location: Narok KE, Narok, KenyaTimings: 6:30 am to 7 pmEntry Fee: INR 4,800
19. Kiboko Bay
Image SourceIf you're looking for a luxurious stay amid the stunning landscapes of Kenya, it's time you visit Kiboko Bay resort that offers a unique experience. With ample options for the adventure-crazy folks, you can try hippo-spotting, boat tours, bird watching, or simply unwind on the unspoiled beaches of this land.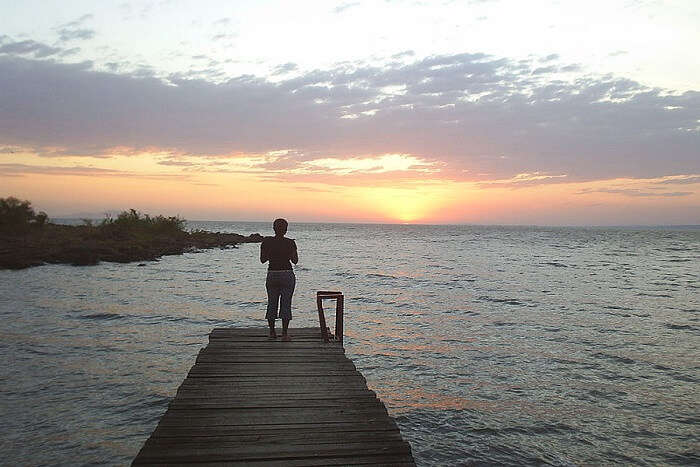 Location: Kisumu, KenyaTimings: Throughout the yearTariff: Prices may vary depending on the time of the year
20. Haller Park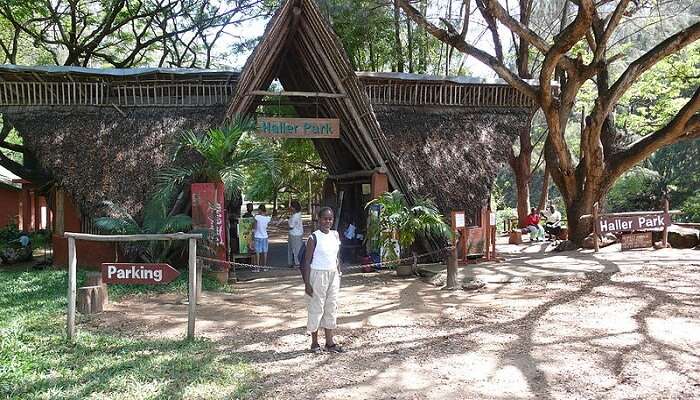 For all those who wish to interact with wildlife in a peaceful environment, this park is the place to be. Giraffes, buffalos, antelopes, and hippos, you can meet a number of animals and birds in this charming park. Almost 1,60,000 people visit this place annually and is considered to be one of the most breathtaking destinations to visit in Kenya! So, when are you coming?
Location: Trail, Mombasa, KenyaTimings: 8 am to 5 pmEntry Fee: INR 965 per person
Further Read: 10 Surreal Beaches In Kenya That Portray The Soothing Side Of Africa!
Dreaming of an adventurous safari amidst the best wildlife destinations to visit in Kenya? Then book an exciting Kenya tour package with TravelTriangle to explore the top attractions of the country during your trip to this Africa jewel. Make sure you pack a few extra clothes in case this mesmerising place changes your mind and you wish to extend your vacay!
Frequently Asked Questions About Destinations To Visit In Kenya
Which are the best shopping destinations in Kenya?
Westgate shopping mall, The Village Market of Nairobi, The Hub Karen Mall, Diani Shopping Centre, and Nakumatt Nyali Shopping Center are some of the best shopping destinations in Kenya.
What should one buy in Kenya?
Maasai Beads, Kitengela Glass, Beaded Bowls, Hand-Carved Wooden Sculptures, and Kikois and Khangas are some of the best things to buy in Kenya.
Which are the best authentic dishes of Kenya?
Ugali, Irio, Githeri, Kenyan Pilau, Wali wa Nazi, Sukuma Wiki, and Kenyan Stew are some of the best authentic dishes of Kenya.