Home to 333 tropical islands right in the middle of the vast waters of South Pacific, Fiji is more than a travel destination, it's joy in its finest form. From the enticing culture to the genuine flavors of Fijian delicacies, Fiji has so much to offer to travelers. Located in the South Pacific Ocean, there are over 300 islands abundant with breathtaking natural beauty and flora and fauna. Even a week in this paradise will be insufficient to explore everything. But while you are enjoying it, here's how you can make the most of your time. Come and discover the activities to do in Fiji for an awe-inspiring vacation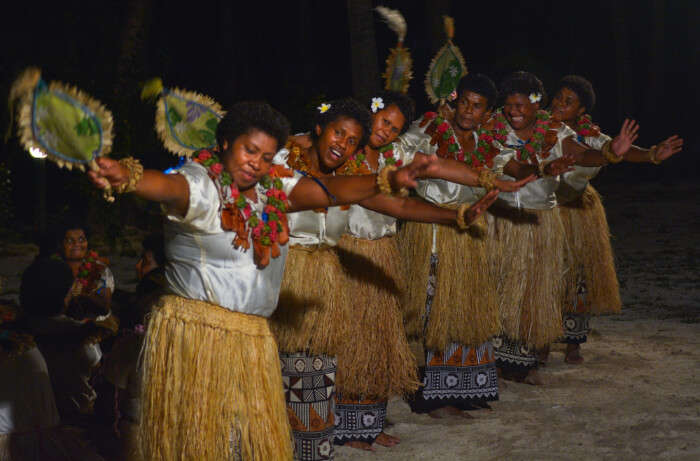 Top 20 Activities To Do In Fiji
With plentiful fauna and flora and tribal culture, Fiji provides a range of unique and exhilarating experiences to its visitors. If you are wondering what to engage in while in Fiji then, Get some ideas here!
Nadi: Encounter The Culture!
The Mamanuca Islands: Hop On A Helicopter!
Colo-I-Suva Forest Park: Embark On A Hike!
Suva Municipal Market: Purchase Some Fresh Fruits!
Castaway Island: Snorkel Around!
Monuriki: Explore The Coral Reefs!
Wakaya Island: Unwind On White Sand Beaches!
Sigatoka River Safari: Go Far Far Away!
Navala Village: Attend The Kava Ceremony!
Dinner Cruise: Go On A Romantic Date!
Fijian Cuisine: Enjoy The Local Delicacies!
Garden Of The Sleeping Giant: Stroll Around!
Suva: Attend A Fire Walking Festival!
Cannibals Cave: Take A Cave Tour!
Beaches: Get That Perfect Tan!
Birdwatching: Utilize Those Binoculars!
Surfing: Satisfy The Inner Adventure Junkie!
Skydiving: Leap Off A Plane!
Banana Leaf Massage: Relax Your Body & Soul!
Beach Wedding: Plan A Romantic Wedding!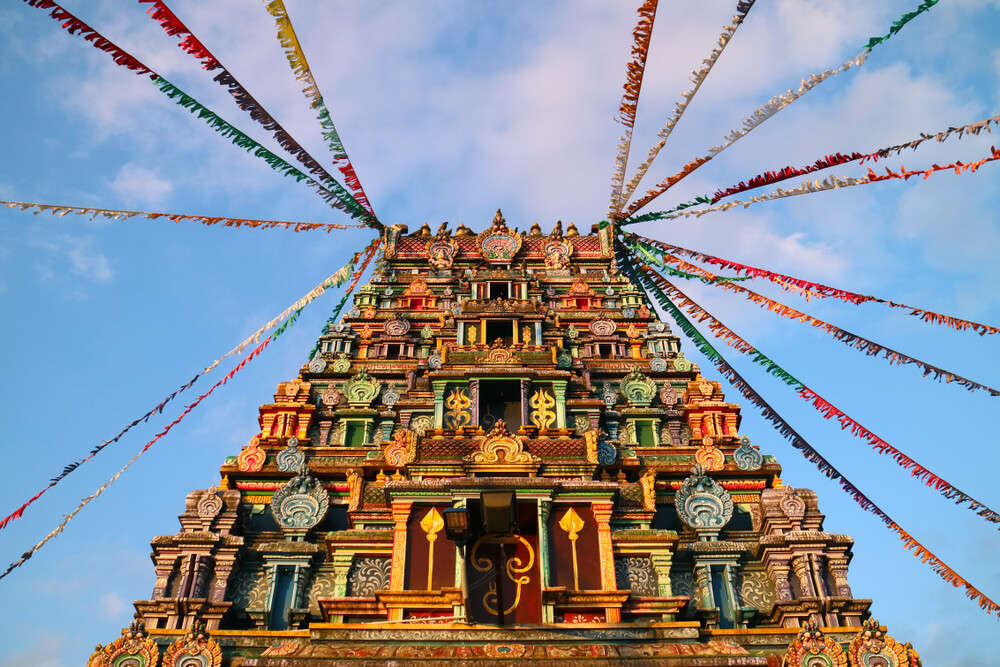 1. Nadi: Encounter The Culture!
The multicultural town of Nadi allows you to encounter the authentic culture of Fiji. A wonderful place to enjoy the delectable cuisine, shop, and savor genuine drinks, Nadi is a vibrant tourism hub on the west coast of the beautiful Viti Levu. Exploring the open-air memento market which sells wooden kava bowls, hand-painted sarees, cannibal forks, etc. is among the most thrilling things to do in Fiji.
Activities to try in Nadi: Indulge in a soak in the mud pool, give ziplining a shot, and explore the underwater world through snorkeling.
2. The Mamanuca Islands: Embark on a Helicopter Excursion!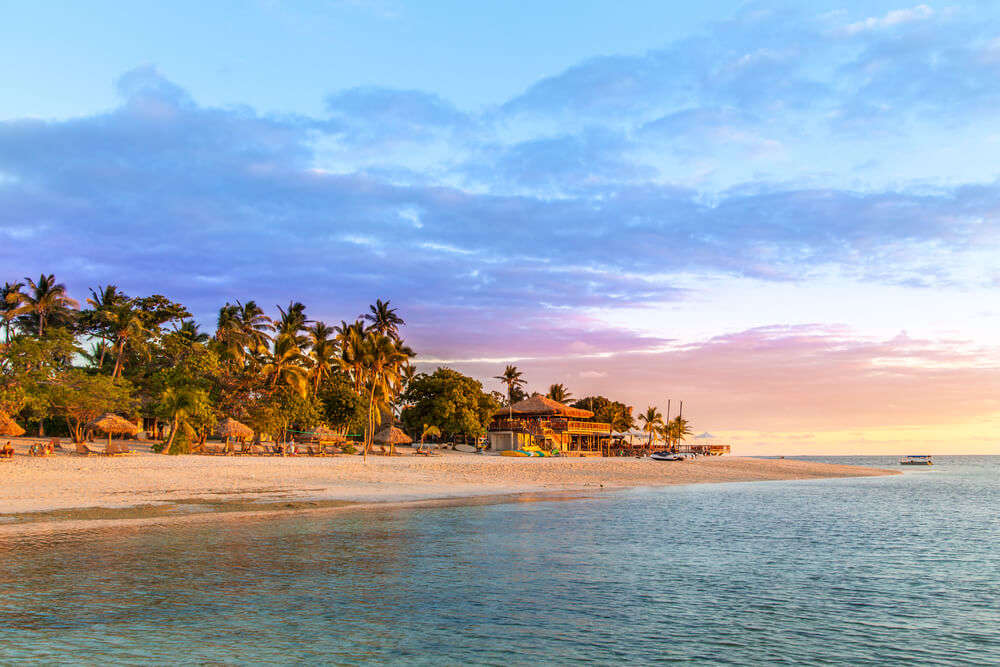 One of the finest things to experience in Fiji is discovering the lively island from an aerial perspective. If you desire a distinctive view of Fiji, you can opt for a helicopter tour departing from Nadi International Airport and heading towards the Mamanuca Islands. From up above, you will be treated to a breathtaking sight of a series of small islands that extend to the northwest of Viti Levu Island. It may be a bit pricey, but the magnificent views from the helicopter are absolutely sensational! Furthermore, choosing this mode of transport will save you plenty of time as you can cover the entire expanse of Fiji in a helicopter.
Cost of Helicopter Ride: INR 18,000 for a 25-minute preview tour
Recommended Article: Shopping In Fiji: 10 Ideal Destinations For Endless Shopping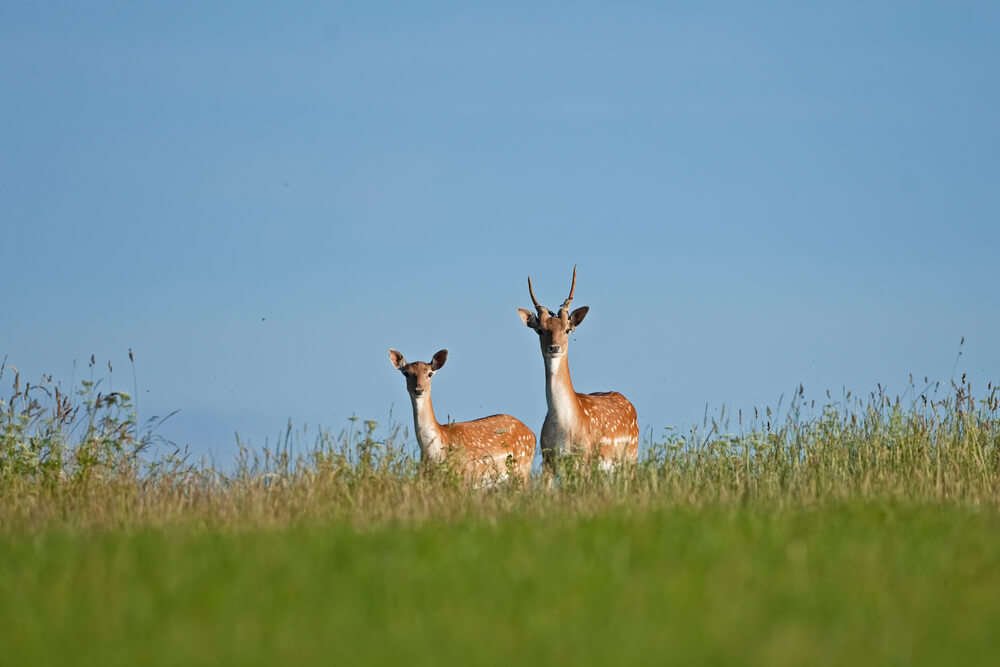 3. Colo-I-Suva Forest Park: Opt for a Hiking Adventure!
If you are an avid hiker and pondering upon activities to engage in while in Fiji, then we have the perfect suggestion for you. Colo-i-Suva Forest Park, a thriving national park encompassing clear rivers nestled amidst serene rainforests, is an ideal spot for hiking. Adding a touch of excitement to your trip, embarking on a hike through the lush forest is one of the top things to do in Fiji Islands. Typically, a hike through Colo-i-Suva Forest Park takes no more than an hour at an average pace.
Attractions at Colo-i-Suva Forest Park: Hiking trails, rope swinging, exploring waterfalls, and swimming spots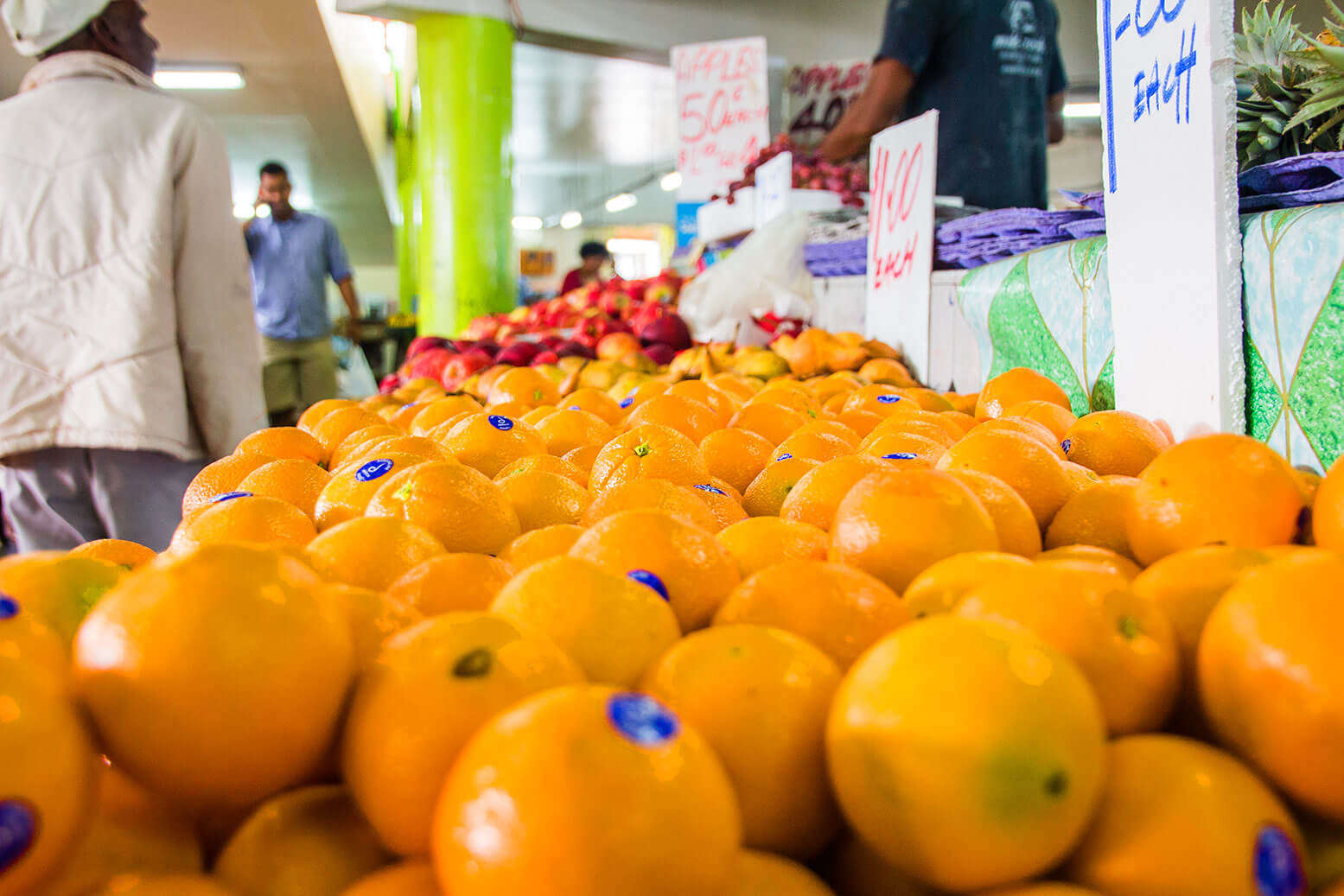 4. Suva Municipal Market: Purchase Fresh Produce!
Image SourceExploring the alleys of the historic and bustling Suva Municipal Market is among the most rewarding activities to partake in Fiji. An unmissable experience, Suva remains abuzz throughout the day. Established in the 1950s, this market holds even greater allure for street photographers and those looking to acquire fresh fruits and vegetables at reasonable prices. Stroll through the market lanes, as you never know what delightful surprises await you.
Suva Municipal Market opening hours: 6:00 am to 6:00 pm, with the best time to visit being between 8:00 am to 2:00 pm. Renowned for: Fresh tropical fruits, vegetables, and seafood.
Suggested Read: Fiji Island Resorts: 10 Ideal Dwellings For A Unique Vacation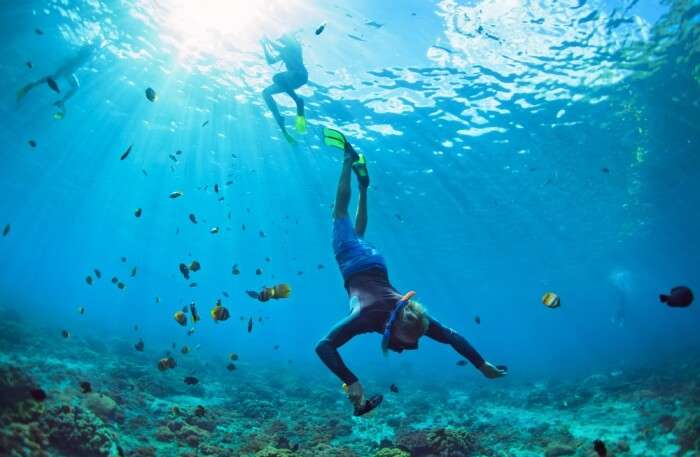 5. Castaway Island: Snorkel Around!
Beyond these islands' palm-bordered beaches, it's the snorkeling in the transparent waters that will enchant you about the island. With numerous islands in Fiji, it becomes difficult to choose the one where you can go snorkeling, but you can never go amiss with Castaway and Mantaray. The marine fauna of these islands knows how to present a spectacle. Snorkeling is one of the most thrilling activities to engage in while in Fiji.
Snorkelling fees: You can opt for a day cruise tour that includes various water sports, food, and more.
6. Monuriki: Explore The Coral Reefs!
Renowned as the hub of soft corals worldwide, Fiji (especially Monuriki) is a pilgrimage site for those interested in exploring the marine life through deep sea diving in the azure and pristine oceans. A vibrant array of hard and soft corals, a variety of vibrant fish will leave you astounded. Plunge into the depths of the sea and be captivated by the splendid unique corals that lie beneath the surface. It is a precious submerged experience worth discovering!
Suggested Read: Islands You Can Visit Without A Visa!
Planning your vacation but unsure about the destination? These travel tales assist you in finding your ultimate trip!

Authentic travel tales. Actual accommodations. Helpful suggestions to aid in making the correct decision.
7. Wakaya Island: Unwind On Ivory Sands!
An untouched and tranquil island, Wakaya Island is filled with ivory sand beaches, turquoise lagoons, towering cliffs, and a variety of plant life and wildlife. If you desire to explore freedom beneath the vast azure skies, Wakaya Resort & Spa on the Island will offer you everything you desire. Fishing, ocean kayaking, snorkeling, deep-sea diving, observing reefs, paddle boating, hiking, and nature strolls are some thrilling activities to experience in Fiji you can attempt on Wakaya Island. Spend a day or two on the island and have the most memorable time of your life on this picturesque island in Fiji.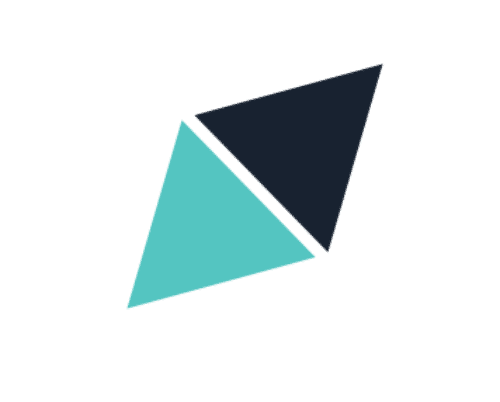 Wakaya Resort & Spa rate per night: INR 2,23,000
Recommended Reading: Celebrating Christmas In Fiji: Locations, Traditions, And Everything To Indulge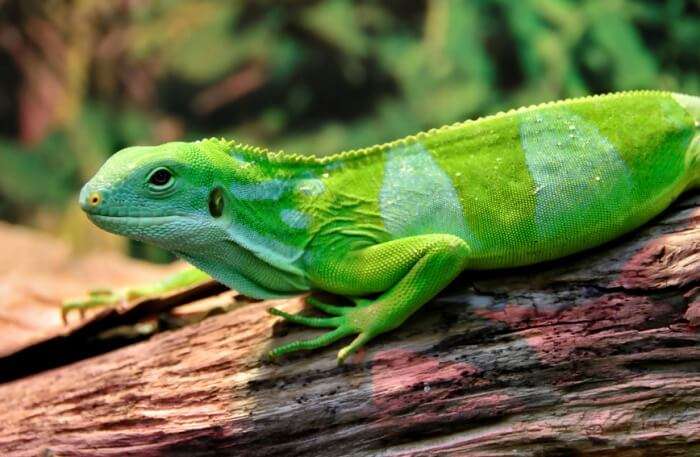 8. Sigatoka River Safari: Embark On A Distant Adventure!
Image SourceIf you yearn to delve deep into the heartland of Fiji, a Sigatoka River Safari is one of the top experiences to have in Fiji. The journey typically commences from the coastal town of Sigatoka, and during the trip, the driver and captain provide you with engaging and informative details about Fijian culture and history. The picturesque expedition will bring you closer to the vibrant culture of Fiji in numerous ways. Get away from the crowd and have an incredible time on the cruise.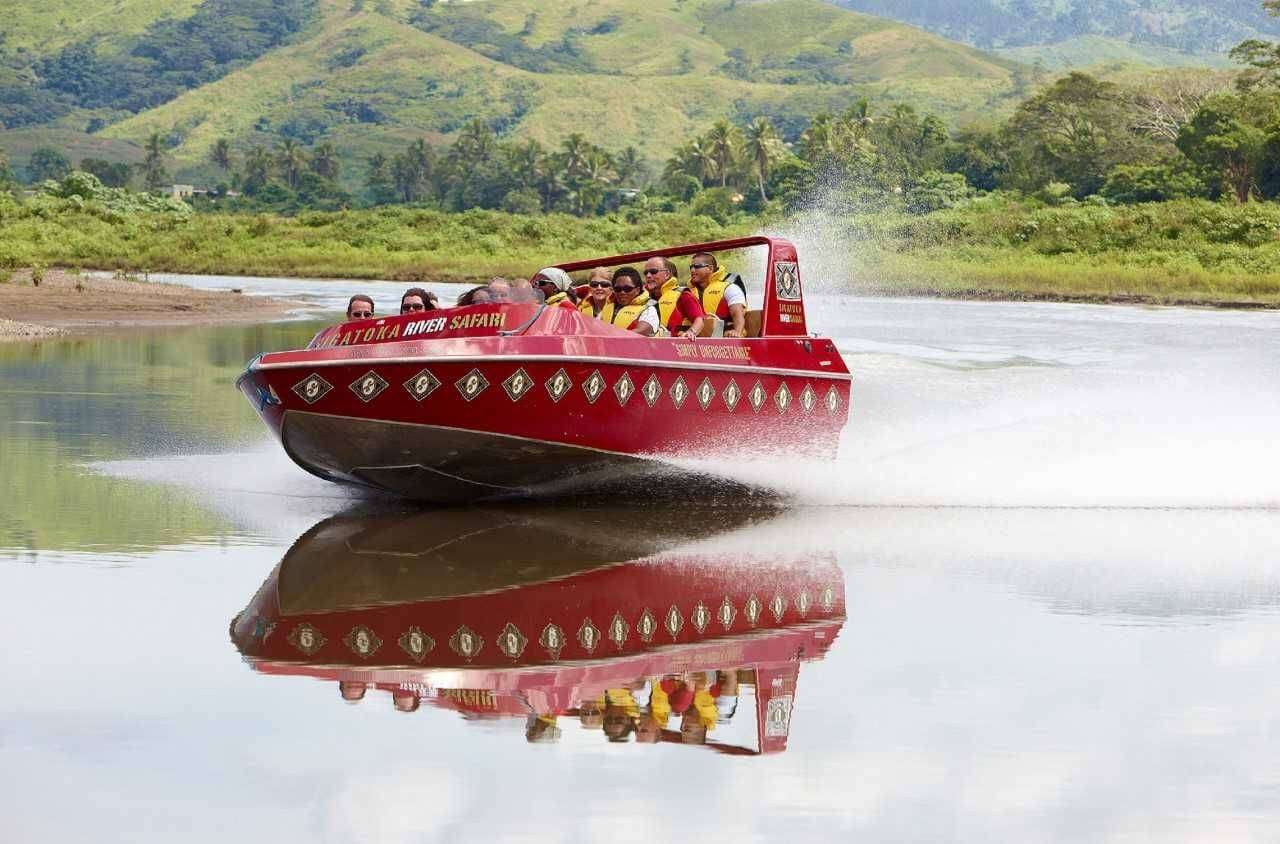 Sigatoka River Safari fees: INR 8,500 per person
Recommended Reading: Best Islands For Honeymoon: Around The Globe & Full Of Love!
9. Navala Village: Attend The Kava Ritual!
An authentic Fijian village, Navala is the residence of rugged, verdant mountains that resemble a valuable piece of art. As soon as you step into the village, you are greeted in a traditional manner with a kava ceremony and then provided with a comprehensive tour of the village. You can capture images with locals, ascend coconut trees, explore the village paths, and immerse yourself in the rivers. Spending a night or two in this village will grant you insight into the Fijian way of life while absorbing the serene and tranquil ambiance.
Navala village tour price: Starting from INR 9,000
Recommended Reading: Fiji Nightlife: 10 Well-known Nightclubs For A Fantastic Entertainment Experience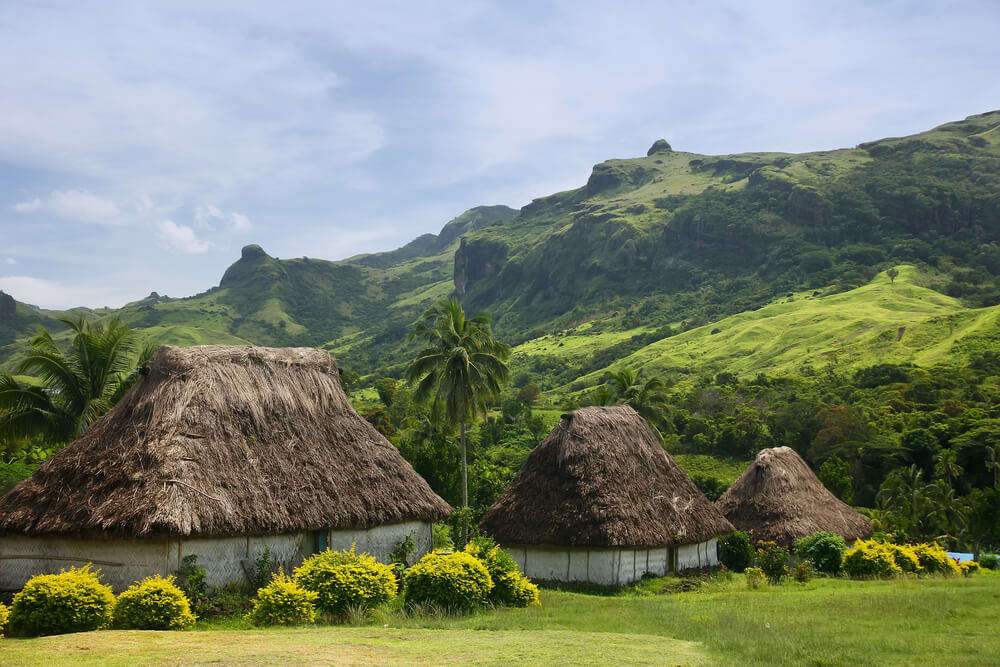 10. Dinner Cruise: Embark On A Romantic Rendezvous!
If you happen to travel to Fiji with your significant other, one of the top options for you is to indulge in a romantic dinner cruise on the peaceful waters of the Pacific Ocean. Delight in the tranquil and picturesque Fijian sunset while savoring the delightful cuisine prepared using local ingredients. Fiji is renowned for its stunning turquoise blue waters and splendid ocean vistas. The region boasts remarkable biodiversity. The optimal approach to discovering all of it with your spouse is through a romantic dinner cruise.
Dinner cruise fee: INR 5,500 per person
Dinner cruise schedule: 5:30 pm to 8:30 pm
Recommended Reading: 12 Best Islands In Europe For Honeymoon Packed With Romance & Passion
11. Fijian Cuisine: Relish The Local Delicacies!
Image Source
Fish and root vegetables hold significant importance in Fijian cuisine. Hence, one of the activities to undertake in Fiji is to savor the flavors of authentic Fijian dishes. The locals have distinct techniques to prepare these delectable meals using fresh, locally sourced ingredients. The most tantalizing dishes you must experience in Fiji include Lovo (a traditional dish cooked in an underground pit oven); Kokoda (fresh fish soaked in coconut milk, marinated in lemon juice and spices); grilled mahi-mahi fish (fish found in deepwater, prepared either by grilling or pan-frying); rourou (a dish made from taro leaves cooked in coconut milk and served with fish); Cassava chips (made from the root of a starchy local vegetable).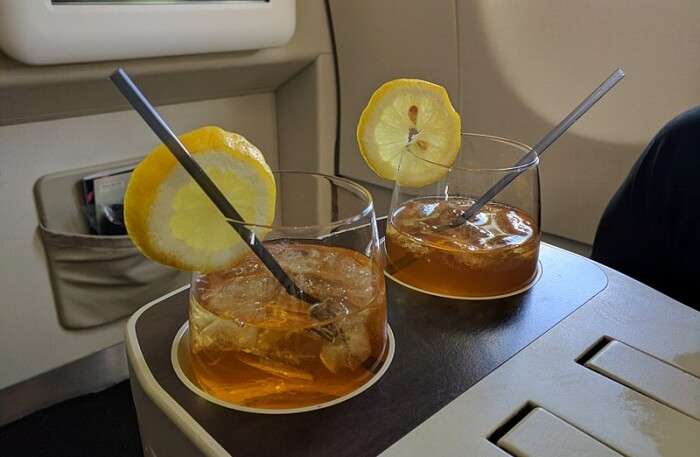 Finest dining establishments in Fiji: Bonefish Seafood Restaurant (Nadi), Nadina Authentic Fijian Restaurant (Denarau Island), Saffron Tandoori Restaurant Fiji (Suva), Tu's Place (Nadi), Sentai Seafood Restaurant (Nadi), Lulu Bar Restaurant and Cafe (Denarau Island), Eden Bistro & Bar (Suva), etc.
12. Garden Of The Slumbering Giant: Wander Around!
Image Source
One of the finest experiences to have in Fiji and a well-kept horticultural secret of Fiji, the Garden of the Slumbering Giant is the home to 30-40 varieties of Asian orchids. You can easily spend a day strolling on the canopy-covered boardwalk through the landscaped lawns, witnessing the serene lily ponds, and listening to the croaking frogs.
Garden of the Slumbering Giant hours: 9:00 am to 5:00 pm Monday to Saturday | 9:00 am to 12:00 pm SundayGarden of the Slumbering Giant ticket price: INR 520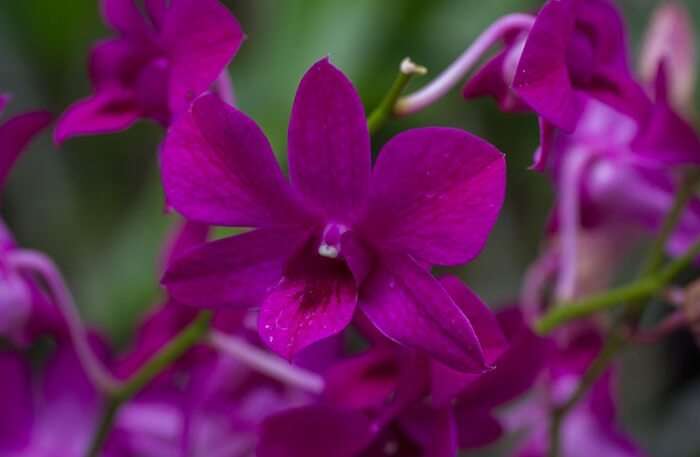 Recommended Reading: 10 Places To Explore In Fiji That Form The Essence Of This Country!
13. Suva: Attend A Fire Walking Festival!
Image SourceOne of the peculiar experiences to have in Fiji is to witness the fire-walking festival that is held in the Mariamma Temple in Suva. It is a festival of South-Indian origin where pilgrims dressed in yellow gather at Suva Point, take a bath in the sea, and walk in the field. There are other mysterious activities like piercing their body parts with skewers. The devotees apply yellow turmeric on their face which is a symbol of affluence.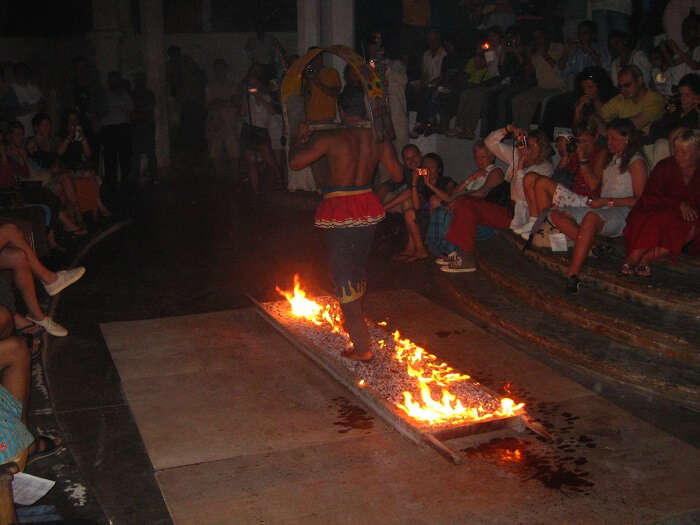 When: It takes place during July & August
14. Cannibals Cave: Embark On A Cave Tour!
Image SourceIf you are interested in exploring unusual things, then you may find cave tours one of the entertaining experiences to have in Fiji where pagan worship and cannibalism occur. Did that arouse your curiosity? If yes, then you should definitely go for one of these tours where you will come across the history of cannibalism and warfare. One of the finest aspects of these caves is that they are not suffocating. The caves have easy access with an abundant supply of air to breathe and no bats and crawlies inside.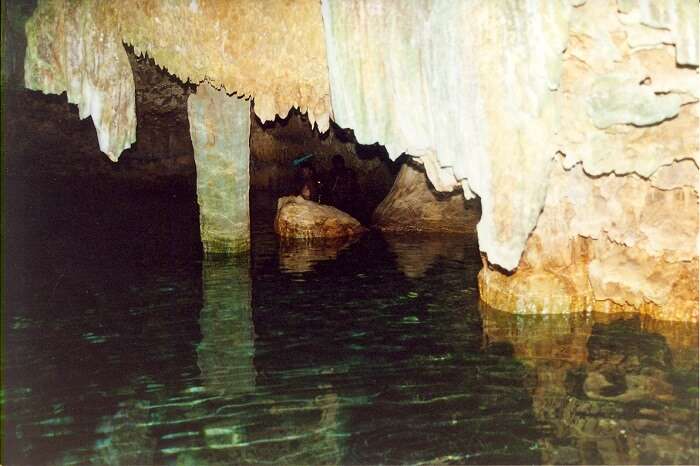 Tour duration: 45 minutes-1 hour
15. Beaches: Obtain That Perfect Tan!
Illustration OriginHow can we converse about Fiji and not mention its splendid beaches! Fiji possesses some of the most captivating and unspoiled beaches in the world. It's miniature white heavens are the impeccable locale for you to acquire a magnificent sunburn, take a leisurely walk with your significant other, or go for a swim! Simply apply some SPF and relish a tranquil time sunbathing on any of its numerous ivory shores until the sun sets.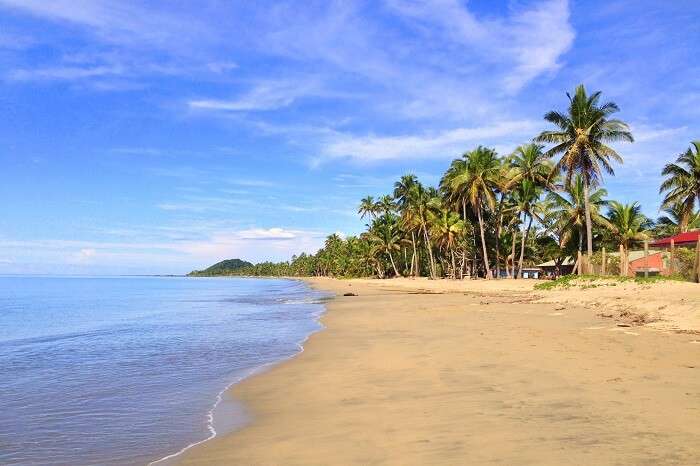 Popular beaches in Fiji: Castaway Island, Honeymoon Beach, Horseshoe Bay, Liku Beach, Namale Private Beach, Natadola Beach, Yasawa Island Beach, and many others.
16. Birdwatching: Utilize Those Binoculars!
Illustration OriginFiji is the abode of a substantial number of extraordinary bird species, which even encompasses the uncommon collared lory and the red-throated lorikeet. Most of the endangered species have been relocated to the eco-parks in order to provide them shelter and nourishment. It's a marvelous place for bird aficionados and enthusiasts of aviaries who desire to witness these extraordinary creatures in their natural environment. Pay a visit to these conservation parks and witness Fiji's extraordinary avifauna in action. You won't need to venture deep into dense forests and strain your neck for hours to be able to observe these species perched high up in the trees.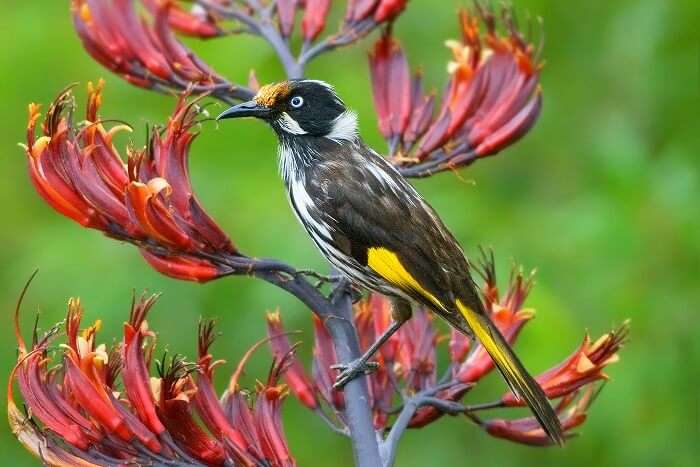 Location: Kula WILD Adventure ParkWebsite
Suggested Read: 10 Restaurants In Fiji Where You Get To Delight In The Delectable Cuisine
17. Surfing: Gratify The Inner Adventure Enthusiast!
Illustration OriginFiji never disappoints a surfer! If you're seeking to catch some waves, Fiji is the ideal place to be. The prime time for surfing in Fiji is between the months of May to October when you'll be greeted with considerably massive breaks in waves consistently. You can indulge in surfing at Cloudbreak, which happens to be a renowned surf spot in Fiji, and has been ranked among the top 10 most demanding waves globally. However, exercise caution! Fiji's monumental waves can leave even the seasoned surfers in serious contemplation about conquering the surf! Even the proficient surfers who navigate these waters encounter formidable obstacles while maneuvering through the waves here.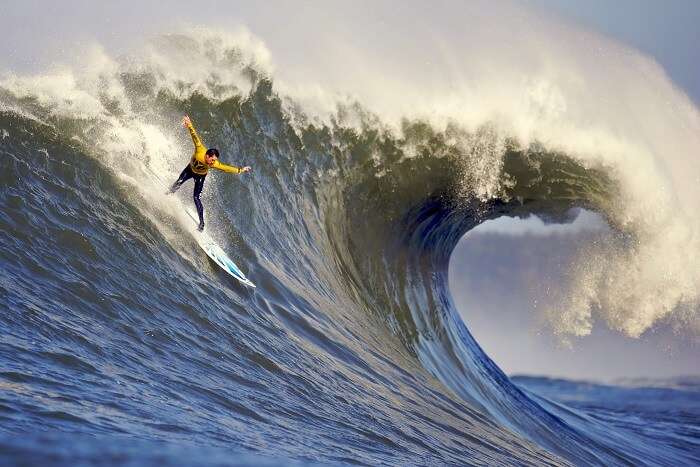 Location: Cloudbreak, Mamanucas, Fiji
18. Parachuting: Leap Off An Aircraft!
Source of ImageIf you'd rather be leaping off aircraft than riding the waves, then Fiji has something for you as well! You can sign up for an exhilarating parachuting experience at the Fiji's islands for a surge of adrenaline like none other during your free fall as well as some breathtaking vistas of the coral reefs, turquoise waters, and sandy beaches from up above, an experience not many islands around the world offer. Although some might say the experience is a little on the costly side, it doesn't alter the fact that this once-in-a-lifetime experience is worth every cent and you must not leave Fiji without attempting it!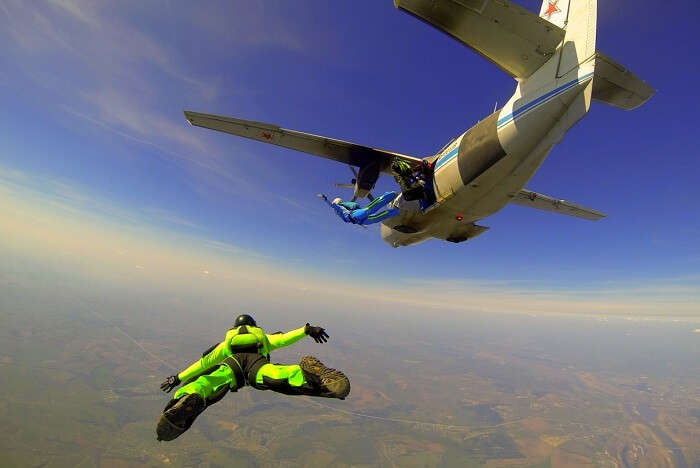 Initial price: INR 17,000/-
Recommended Read: Honeymoon In Fiji: The Complete Guide For Pure Bliss & Fun!
19. Banana Leaf Massage: Relax Your Body & Soul!
If you are in the mood for relaxation and are contemplating what to do in Fiji Island, then check this one out! You may have experienced all kinds of spa therapies and massages, but you'll never have experienced something so unique and eccentric as a banana leaf massage. For starters, they actually wrap you up in an enormous banana leaf (you thought it's called 'Banana Leaf' massage for amusement?). Then they cover you with natural brown sugar and virgin coconut oil all over, which will make you feel like you're being seasoned for the oven! But don't worry! You'll forget all about your fears, sorrows, and the whole world once the soothing head massage commences! The massage will be accompanied with strategically-placed natural sounds and music that will infuse a feeling of positivity and tranquility in your soul, making you feel completely rejuvenated after the session.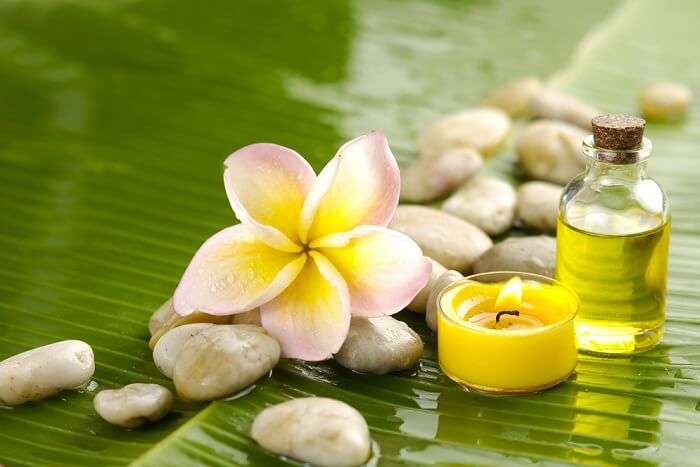 Where to try: Rainforest Spa at Koro Sun ResortInitial price: INR 2,400/-
20. Beach Wedding: Plan A Romantic Wedding!
We know you've always wanted an extravagant beach wedding in some traditional attire, all within your budget. Well, in Fiji, you can certainly live that dream! Promising nothing less than a fairytale experience to you and your bae, the various beach resorts in Fiji offer stunning spaces to host marriage ceremonies.
With beautiful chapels, coral lagoons, to lush tropical gardens, you'll be spoilt for choice with the number of wedding venues Fiji will present to you! Just select the venue of your choice and have a memorable wedding celebration that will result in a stunning wedding album with the perfect backdrops, making your friends and relatives envious! You can also opt for the traditional Fijian wedding ceremony on the beach, where you will have warrior guards and village flower girls for company during the sacred procession.
Best resorts for wedding in Fiji: Qamea Resort And Spa Fiji, Likuliku Lagoon Resort, Royal Davui Island Resort, Paradise Taveuni, Outrigger Fiji Beach Resort
Further Read: 10 Best Islands Around Bali For Some Romantic Island Hopping
Here were some of the thrilling yet captivating experiences to have on your vacation on the island to make it amazing. Spend one entire week on the island and Fiji will make you feel like you are in paradise. If you are planning an island vacation, you can also consider some of the other equally fantastic options and embark on an international trip.
Disclaimer: TravelTriangle claims no credit for images featured on our blog site unless otherwise noted. All visual content is copyrighted to its respectful owners. We try to link back to original sources whenever possible. If you own rights to any of the images and do not wish them to appear on TravelTriangle, please contact us and they will be promptly removed. We believe in providing proper attribution to the original author, artist or photographer.
Please Note: Any information published by TravelTriangle in any form of content is not intended to be a substitute for any kind of medical advice, and one must not take any action before consulting a professional medical expert of their own choice.
Frequently Asked Questions About Things To Do In Fiji
What are the top activities to do in Fiji?
The following are the popular things to do in Fiji on a holiday: 1. Immerse in the culture at Nadi 2. Take a helicopter ride at the Mamanuca Islands 3. Enjoy hiking at Colo-I-Suva Forest Park 4. Indulge in snorkeling at Castaway Island 5. Relax at Wakaya Island 6. Enjoy Sigatoka river safari 7. Plan a romantic date with a dinner cruise
Is it safe to visit Fiji during Covid times?
You need to follow all the mandatory safety guidelines mentioned by the authorities to ensure a safe travel experience. Remain masked while stepping out and maintain social distance. Avoid visiting crowded places and keep sanitizing your hands after touching surfaces.
Is Fiji an expensive destination to visit?
Yes, Fiji is quite expensive to visit but there are many options available for budget-friendly resorts that will make your stay more affordable. You can plan your holiday here according to your budget.
What is the ideal time to travel to Fiji?
If you want to go on a budget vacation then you should plan your trip between October to November. The weather is warm, the prices of the resorts are not that high and the streets are less crowded.
What cuisine is Fiji famous for?
Fiji is renowned for a variety of dishes. Fiji is a melting pot for people of different races and you can find various culinary delights on the island. The most popular dish is Kokoda and it is also the national dish of Fiji.
Is Fiji a safe country to visit?
Yes, Fiji is completely a safe destination for a vacation. All you need to take care of is your money and important documents. Make sure that you have received both doses of vaccinations before planning your holiday if you wish to enjoy an uninterrupted vacation.
What are the top places to visit in Fiji?
1. Laucala Island – Private isle & resort 2. Nadi – Island resort 3. Taveuni Island – Island with waterfalls 4. Suva – Museum 5. Mamanuca Islands – Watersports & coral reef
Which is the finest restaurant in Fiji?
Eco Café, Nadina Fijian Restaurant, Wicked Walu Seafood Restaurant, The Rhum-Ba, Beach Cocomo Vakacegu Café, Tokoriki Oishii Teppanyaki Restaurant, Taste Fiji Kitchen, etc. are amongst the popular restaurants in Fiji.
Looking To Book A Holiday Package?
Book memorable holidays on TravelTriangle with 650 verified travel agents offering 65 domestic and international destinations.