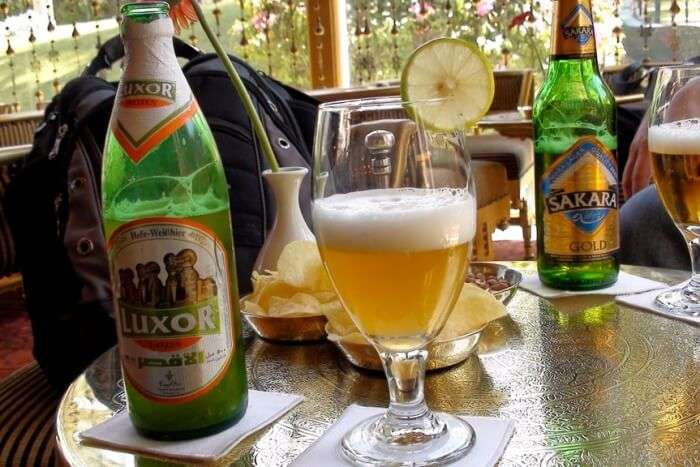 Nightlife in Azerbaijan: 15 Best Spots
Land of Fire, Azerbaijan, is a nation at the crossroads of Eastern Europe and Western Asia in the region of Eurasia. Beautiful landscapes, a mix of diverse cultures, pleasant climate throughout the year, and a fusion of traditional and modern architecture defines the surroundings of Azerbaijan. Bordered by the oil-rich Caspian Sea and the Caucasus Mountains, Azerbaijan offers two distinct experiences depending on the time of day. The nightlife in Azerbaijan captures the authentic essence of the country.
By day, this country may appear as a melting pot of cultures, unparalleled hospitality, and traditional principles. But as the sun sets, the shimmering lights over the Caspian Sea, lively atmosphere, and dancing feet take over the Pearl Of Caucasus. The concept of "nightlife" holds different meanings for different individuals. With venues ranging from serene and calm to extravagant and energetic, there is a place for every type of traveler. The bars, nightclubs, and pubs in Azerbaijan have the ability to transport you to a different state of mind. The nights in Azerbaijan never fail to impress, and to ensure you have an unforgettable experience, we have compiled a list of a few locations you must visit on your next trip to Azerbaijan.
Nightlife in Azerbaijan: 15 Top Spots
Baku is not only the cosmopolitan capital city of Azerbaijan but also the epicenter of the country's nightlife. Baku, Azerbaijan's nightlife will undoubtedly leave you longing for the ambiance, vibe, and essence of the country. To navigate the city during the evening and avoid any regrets later, take a look at the top spots you can explore on your visit to this beautiful country.
1. Madrid Bar2. ETUD Cafe And Bar3. 360 Bar4. William Shakespeare5. IN Club6. Pasifico7. Enerji8. Finnegan's Irish Pub9. People Livebar10. Paulaner Bräuhaus11. Otto Club12. Barrel Playground13. Sektoreight14. Sintetik15. Buddha-Bar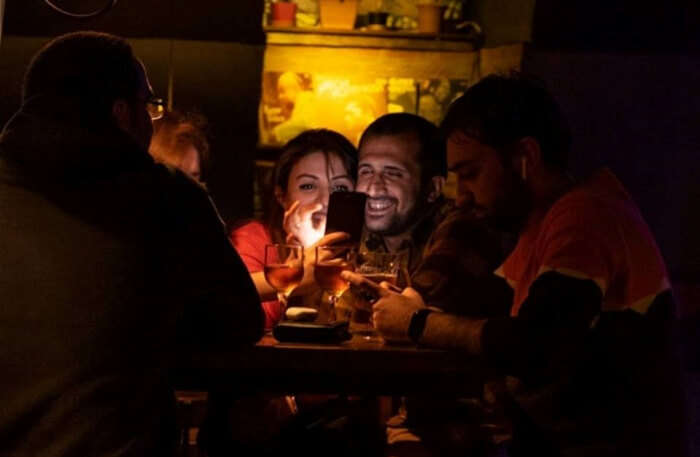 1. Madrid Bar
Image SourceProviding an authentic Spanish bar experience, Madrid Bar is situated in the heart of the capital city. The ambiance of this bar encompasses both coziness and excitement. Showcasing the art of mixology in the city, the bar is renowned for its creatively crafted drinks with a Spanish twist that is sure to elevate your night. Whether you are on a holiday in Azerbaijan with friends or your partner, this bar captivates its patrons with its vibrant and lively environment.
Location: National Flag Square Complex Baku, 1010, Azerbaijan
Opening Hours: 6:00 PM-1:00 AM
Essential Reading: Art And Antiquity Explored: 8 Historic Places Exhibiting Azerbaijani Museums!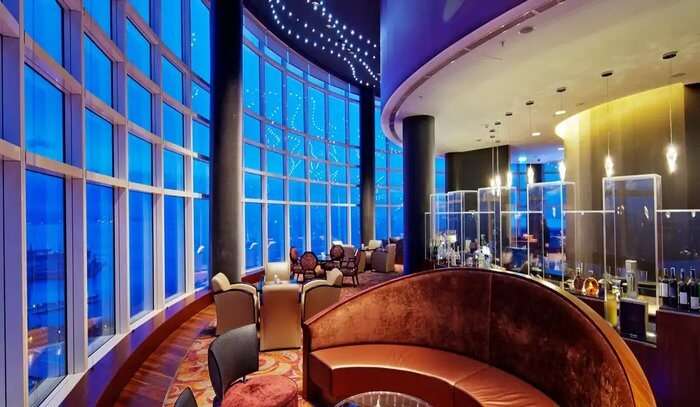 2. ETUD Cafe And Bar
ETUD Cafe & Bar is an underground hotspot of the local youth. Live jazz sessions, gigs by local performers, classical music nights, lively crowd, and local beer and wine encapsulate the atmosphere of this bar. Make your way to this establishment if you seek a place to relax and unwind with a group of friends while sipping on a refreshing beer. Moreover, you can experience one of the most enjoyable nights of your life, filled with laughter and conversation, without draining your wallet!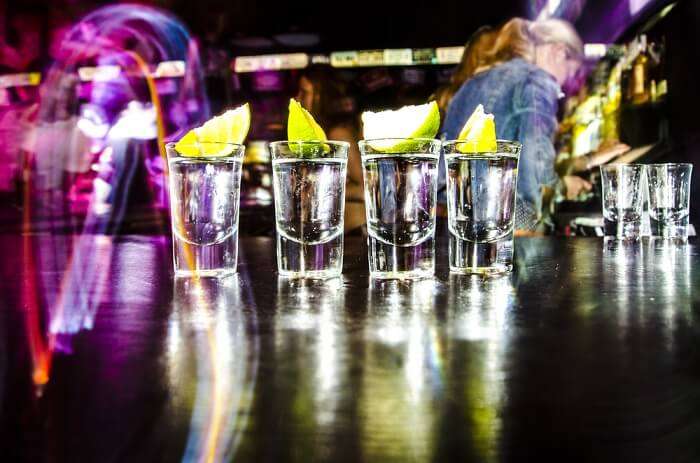 Location: 23 İslam Safarli, Nakhchivan 1005, Azerbaijan
Opening Hours: 6:00 PM-2:00 AM
3. 360 Bar
Situated on the rooftop of the Hilton Baku Hotel, this exclusive revolving bar offers a breathtaking 360° view of the city and the Caspian Sea as the sun sets in the background. The warm amber interiors perfectly complement the ambiance of this bar and create an ideal setting for all types of visitors. Drop by this bar for pre-dinner cocktails in a serene and peaceful atmosphere.
Location: 25th floor of Hilton, Baku, Azerbaijan
Opening Hours: 5:00 PM-2:00 AM
Recommended Reading: 12 Tips To Enhance Your European Vacation Experience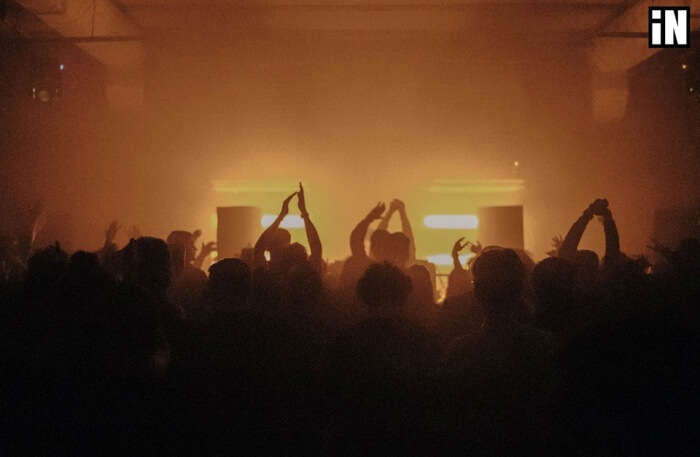 4. William Shakespeare
The perfect venue for a night out with the guys, William Shakespeare is a sports bar that serves Mexican cuisine and an abundance of beer. With live bands performing, fellow patrons challenging each other on the pool table, the sound of clinking beer glasses, and people having a fantastic time, you'll want to freeze time and savor the moment.
Location: Ali- Zadeh Street 6, Baku, Azerbaijan
Timings: 5:00 PM-2:00 AM
Suggested Read: 13 Playful Beaches In Europe For All The Thrilled Beach Lovers Across The Globe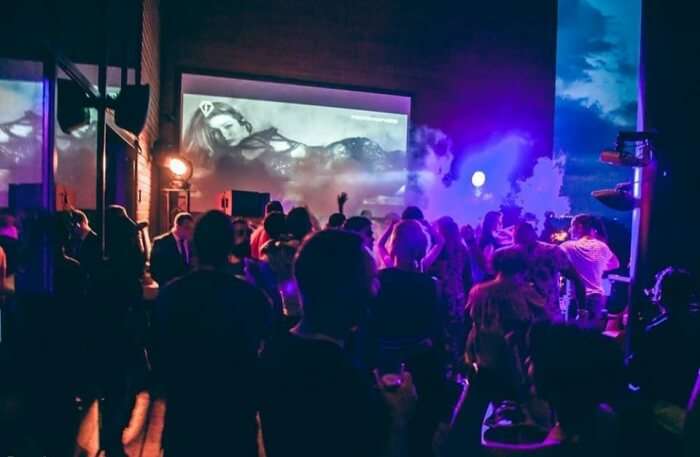 5. IN Club
Wild is the term that portrays the nightlife of this club. Presenting Techno to the city of Baku, IN Club is renowned for its wild and extravagant electronic music parties that occur every weekend. The enthusiastic young crowd on the dance floor, crazy beats of music, flashy interiors, and never-ending energy has placed this club in the list of locations to enjoy the finest nightlife in Azerbaijan.
Location: Jeyhun Salimov 18A AZ1111 Baku, Azerbaijan
Timings: 6:00 PM onwards
Suggested Read: 35 Best Places To Spend Christmas In Europe: Where Celebrations Breathe Magic Into The Atmosphere!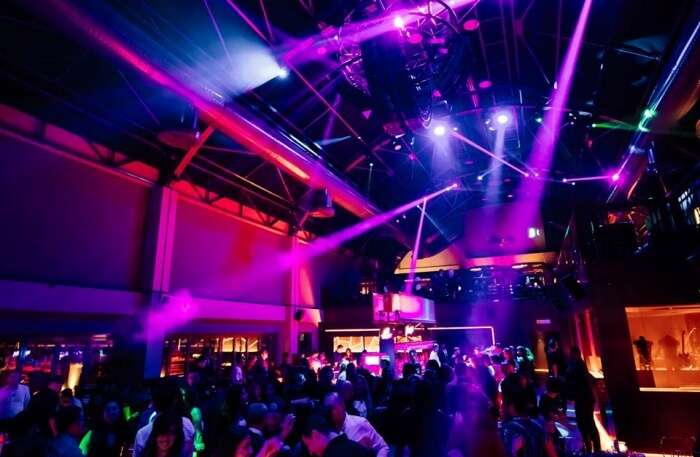 6. Pasifico
One of the upper-class destinations of the country, Pasifico flawlessly combines the exquisite dining and relaxing experience. Positioned right in the heart of Baku, interiors of this place are bound to touch your soul. Relax either on the extraordinary leather sofas inside, on the outside terrace, or by the bar counter with shimmering mosaics and indulge in the delectable delicacies from all around the world. The lounge also hosts one of the most happening parties in the city!
Location: Seaside Boulevard, 34 Neftchilar Ave, Bakı 1010, Azerbaijan
Timings: 6:00 PM-12:00AM
7. Enerji
With two distinct themes dominating on two different floors, Enerji is all about great music, spacious dance hall, and landscaped terraces over the Caspian Sea. Enerji hosts high-end themed parties, spontaneous and unique shows, and crazy Dj gigs which makes it one of the favorites amongst the locals and tourists alike.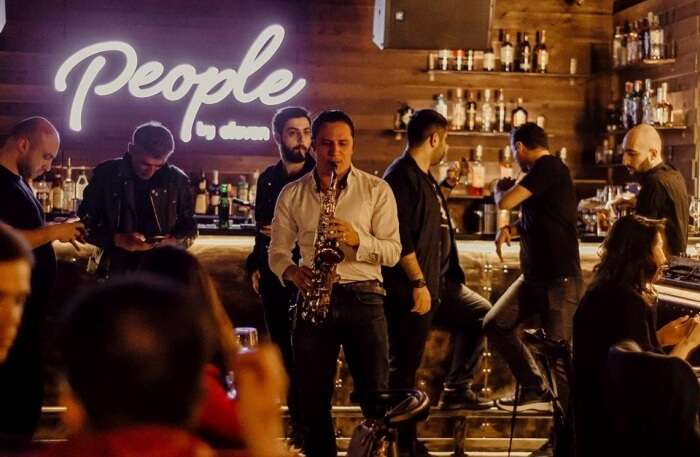 Area: National Flag Square, Bakı, Azerbaijan
Hours of Operation: 6:00 PM-12:00AM
Recommended Read: 17 Destinations For Snorkeling In Europe Every Underwater Enthusiast Should Explore
8. Finnegan's Irish Pub
Finnegan's Irish Pub will transport you to the genuine Irish bars of Ireland. This well-liked chain of the pub is all about sports, live music, and Irish beer. If you are searching for an evening with less noisy music, cheerful crowd and friendly host, this Irish Pub can definitely earn a place on your list of nighttime activities in Azerbaijan.
Area: 8 Abdulkarim Ali-Zadeh St, Baku, Azerbaijan
Hours of Operation: 4:00 PM-2:00 AM
9. People Livebar
Giving a welcoming and cheerful atmosphere with its stylish and loft-like interiors, People Livebar is a friendly bar. Operating 24 hours on Fridays and Saturdays, this bar allows you to spend quality time with your friends over a glass of local beer or local wine. This bar brings a unique aspect to Azerbaijan nightlife with its incredibly delicious dishes and domestic ambiance. So make sure to visit this place for an ideal friendly setting where you can engage in discussions for hours while enjoying the live band.
Area: 69 Nizami St, Baku 1005, Azerbaijan
Hours of Operation: 9:00 AM-2:00 AM
Recommended Read: Can You Guess Which European City Has Been Named the World's Most Livable City This Year?
10. Paulaner Bräuhaus
Offering an authentic taste of Germany, this well-known chain of bars is found all around the world. While Mondays are devoted to the 'Endless Beer' night, Paulaner has its own microbreweries to maintain the genuine flavors. This is regarded as one of the finest places that truly captures the essence of Azerbaijan nightlife.
Location: Baku, Azerbaijan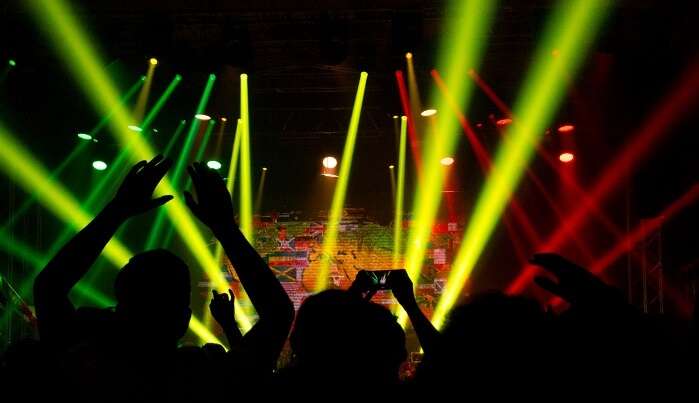 Timings: 4:00 PM-2:00AM
Suggested Read: 10 Mountains In Europe That Will Challenge All Adventure Enthusiasts
11. Otto Club
Otto Club is situated in the city center, approximately 300 meters from Fountain Square. You must pay a 10 Manats entrance fee to enjoy the lively atmosphere at this vibrant spot. Otto club is renowned for hosting the most vibrant crowd in the city. Do not miss out on this dazzling venue that offers captivating nightlife in the country.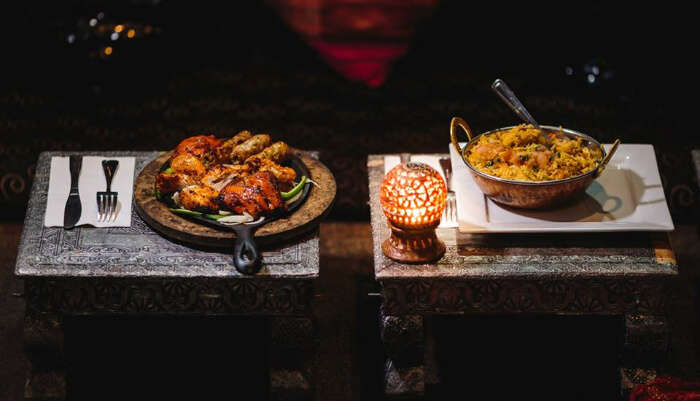 Location: 3 Abdulkarim Ali-Zadeh St, Baku 1005, Azerbaijan
12. Barrel Playground
Barrel Playground is located around 5 kilometers from the city center and is open during certain seasons. This beautiful property facing the sea features energetic performances by popular DJs and live bands playing jazz, blues, etc. Check with your hotel for availability at this stunning party destination and make sure to visit while in Azerbaijan.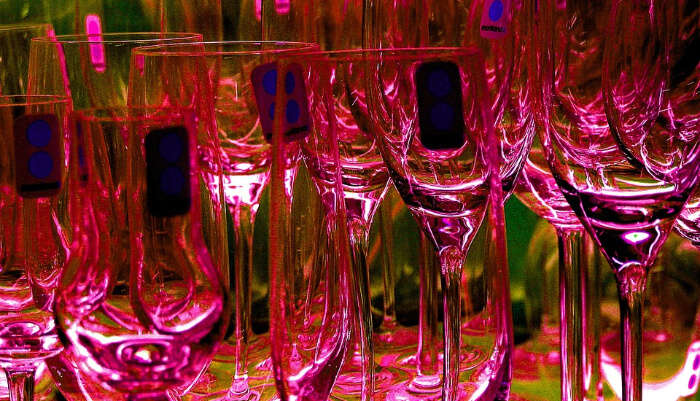 Location: Baku, Azerbaijan
13. Sektoreight
Another renowned spot in the nightlife scene of Azerbaijan is Sektoreight, situated in the heart of Baku. It offers an amazing atmosphere where you can create unforgettable memories with your partner or friends. Whether you are interested in drinks or want to indulge in delicious local cuisine, Sektoreight will guarantee a dynamic experience. 
Location: Jeyhun Salimov str 18A (1,748.28 mi), Baku, Azerbaijan 1111
Timings: 4:00 PM-2:00 AM
Suggested Read: Hiking In Azerbaijan: Top 6 Hiking Trails In The Majestic Caucasus Mountains!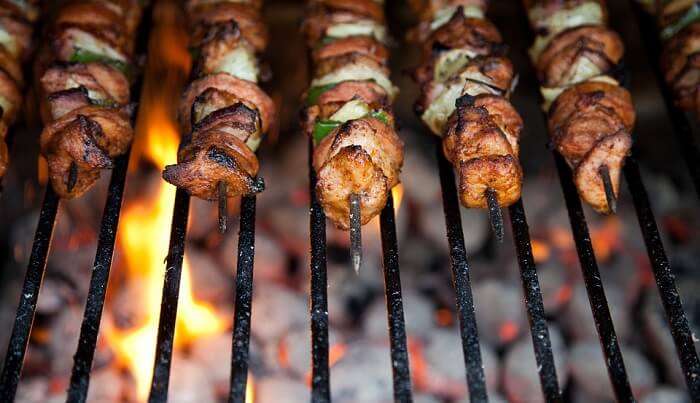 14. Sintetik
For all the party enthusiasts looking to explore the nightlife in Baku, Sinteik Baku is one of the most exciting nightlife spots in the capital city, offering a perfect ambiance to party with your friends. This bar is available only on weekends, attracting locals who come to dance to popular techno tracks. 
Location: 26 Samad Vurgun, Baku, Azerbaijan
Timings: Thursday to Saturday: 11:00 PM-8:00 AM
Suggested Read: 7 Best Things To Do In Azerbaijan For An Extraordinary Experience
15. Buddha-Bar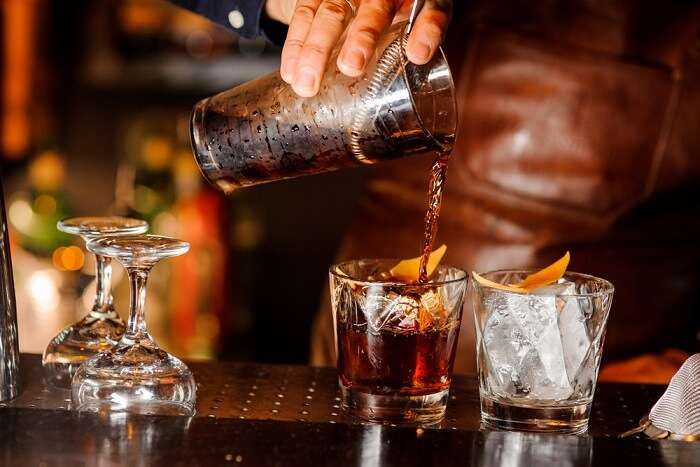 Buddha-Bar is a stunning property owned by the Saffron Group. It is believed to be the most beautiful bar in the capital city and features quite a snobbish environment. However, the entry to this bar is quite expensive but if you are holidaying here with your partner, then you don't need to worry about it as they offer free couple entry. This spot is the best example of Baku Azerbaijan nightlife. 
Location: Azadliq Square, JW Marriott Absheron 3rd floor, 674, Bakı 1010, Azerbaijan
Timings: 4:00 PM-2:00 AM
Suggested Read: 8 Magnificent Places To Visit In Azerbaijan One Must Definitely Visit While In Russia!
Azerbaijan Nightlife Tips
It's better to call up the bar you're heading to beforehand and make reservations. You may be denied access without prior bookings.
Dress-up. Do not walk into these bars in your casual attire. Make some efforts and dress nicely for the dinner or parties in the clubs.
Baku drivers tend to drive very fast. Avoid driving on the streets of Baku when drunk.
It is advised to not accept any drinks from strangers as they might be spiked.

Further Read: 31 Festivals In Europe That Will Up The Fun Factor Of Your Euro Tour
There is no dearth of places to have the taste of nightlife in Azerbaijan. From local sports bars and themed clubs to quiet dining lounges and loud bars, there is an experience hidden under the stars for everyone in the Land of Fire. Planning an escapade to Azerbaijan will surely turn out to be worthwhile with a perfect juxtaposition of cultural mornings and glitzy nights!
Frequently Asked Question About Azerbaijan Nightlife
Is Azerbaijan nightlife good for tourists?
Azerbaijan features an amazing nightlife scene, especially the capital city Baku lures wanderers with its electrifying nightlife experience. Baku is known to have the most eclectic and dynamic nightlife. Not only bars and clubs, but you can also attend some live music concerts at night in Baku.
What are the best places to visit in Azerbaijan at night?
For the best nightlife experience in Azerbaijan, you can plan a visit to the popular clubs and cafes. These are the best platforms in this place where people from different backgrounds interact with each other.
Is Azerbaijan safe at night?
Azerbaijan is safe at night for visitors. However, if you are a female solo traveler, make sure that you are accompanied by someone at night as there are reports of thefts in some of the cases.
Which are the best clubs in Azerbaijan?
The following are the most popular clubs in Azerbaijan:
-Madrid Bar
-ETUD Cafe And Bar
-360 Bar
-William Shakespeare
-IN Club
-Pacifico
-Enerji
-Finnegan's Irish Pub
-People Live bar
-Paulaner Brauhaus
What can I do in Azerbaijan at night?
The following are the most interesting experiences offered in Azerbaijan during nights:
1. Going for Baku night tour
2. Taking a bicycle route at night
3. Go for group-walking
4. Visit clubs and bars
5. Visit popular restaurants for a perfect dine-in experience
6. Visit Old city and grab scrumptious local delicacies
What is the best time to visit Azerbaijan?
The best time to visit Azerbaijan is between April to June and September to October.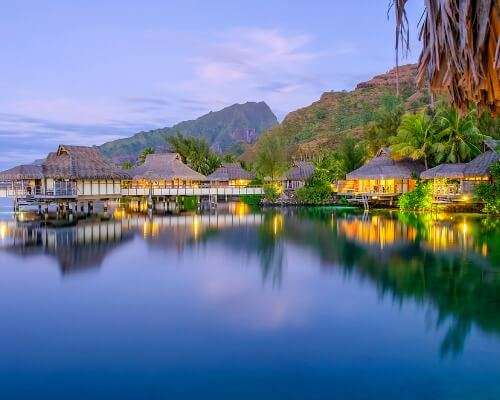 Looking To Book An International Holiday?
Book memorable holidays on TravelTriangle with 650 verified travel agents for 65 domestic and international destinations.