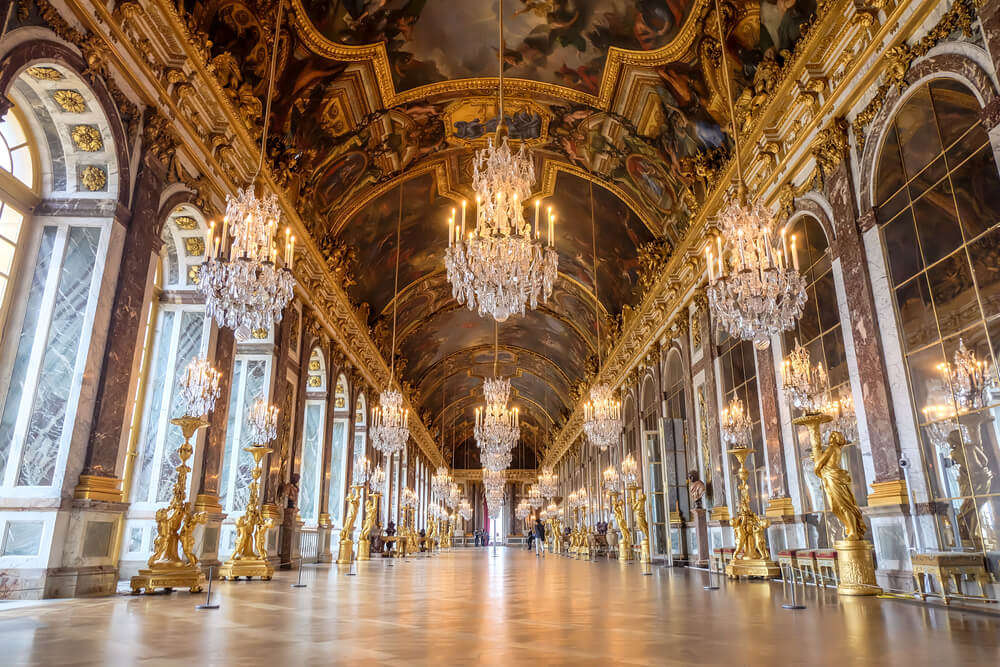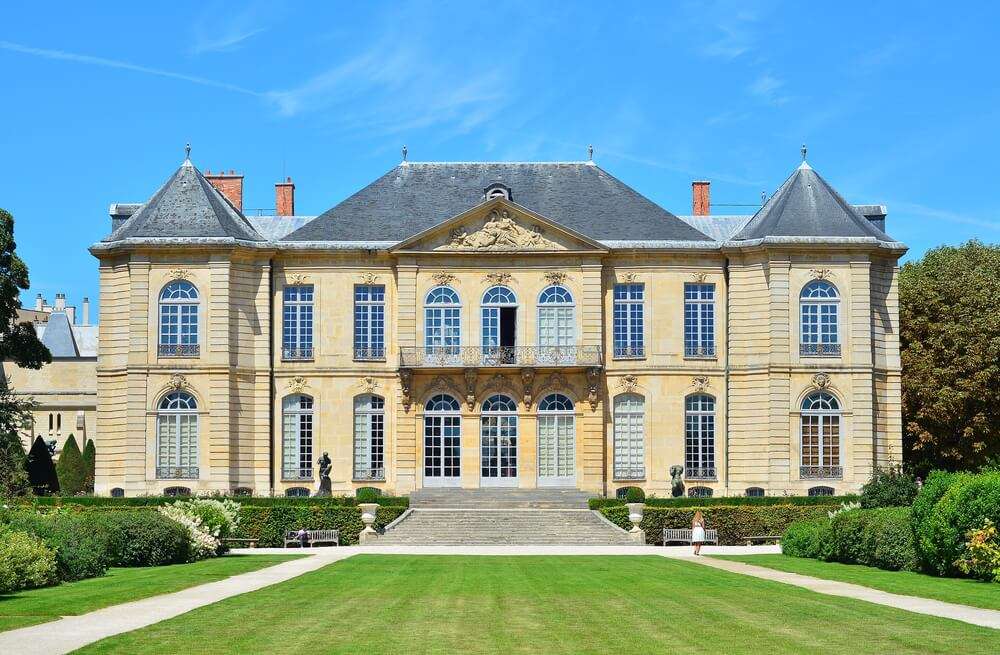 France is a nation of history, inheritance, culture, and customs. Each building, palace, landmarks, and even streets of the country reflect the true essence of French culture, but it is showcased in the exquisite museums in France, in the best way possible. All the museums in France are an incredible masterpiece that attract thousands and thousands of individuals from around the globe. While some of them are renowned for their art and sculptures, others are praised for their three-dimensional paintings and digital display.
12 Finest Museums In France That Will Leave You Astonished
A preferred choice of antiquity enthusiasts and archaeology aficionados, these museums are just as remarkable as the living legends of the French past. Which one will you explore first?
The Louvre Museum
Musée d'Orsay
Musée de l'Armée
Musée Rodin
Musée Jacquemart
Palace of Versailles
Galerie Tapiezo Contemporary Art Gallery and Museum
Carrières de Lumières
Airborne Museum
Grand Site Aven d'Orgnac
Centre Georges Pompidou
Musée National d'Art Moderne
1. The Louvre Museum
The stunning museum of Louvre exhibits artworks and sculptures by renowned artists of the World. Unquestionably, Louvre is the top museum on our list of most popular museums in France and one of the must-visit places to witness in Paris. Situated in the core of the city, on the banks of River Seine, the mighty structure of Louvre museum was originally a fortification of the French army. Expanding across 21,000 hectares, this museum is sectioned into various galleries like Egyptian, Oriental, Islamic, Roman, Greek, and British. Each gallery boasts marvelous collections of paintings, sculptures, and artifacts from the ancient and medieval periods. If you have a fervor for art, Louvre Museum in Paris should be at the top of your travel wishlist.
Location: Rue de Rivoli, 75001 Paris, FranceMajor attractions: Monalisa by Leonardo da Vinci, Dying Slave by Michelangelo, Great Sphinx and Winged Victory of Samothrace.Operating hours: 9:00 am to 6:00 pm. On Wednesdays, the museum remains open until 10:00 PM. Louvre is closed on Tuesdays.Admission fee: INR 1363/person online and INR 1200/person at the ticket counter of the museum.
2. Musée d'Orsay
One of the renowned galleries in France, Musee de Orsay is another place of awe. Exhibiting distinguished artwork of Jean Auguste, Johan Barthold Jongkind, Berthe Morisot and Eugène Carrière etc, this ancient museum is a restored national monument and captivates a multitude of art and history admirers, throughout the year. This is considered as one of the most delightful places to see in Paris, France.
Location: 1 Rue de la Légion d'Honneur, 75007 Paris, FranceKey attractions: Bal du Moulin de la Galette, The Circus, Georges Seurat, Edgar Degas and Auguste RenoirOpening hours: 9: 30 am to 6 pm on all days except Thursdays, when the museum closes at 9:45 pm. The place is closed on Mondays.Entrance fee: INR 960/person. Entry is free for all on the first Sundays of the month.
Suggested Read: With This New Hiking Trail In France, Here's Yet Another Summer Adventure Lined Up For You!
3. Musée de l'Armée
Renowned as the national military gallery of France, Musée de l'Armée is situated at the core of Paris and was opened to the public in 1905. With 6 sections namely primary courtyard and artillery collection, old armor and weapons, modern department, contemporary department, Charles de Gaulle monument, and cabinet insolites, the museum displays objects and artifacts of the French army and entices travelers of all types. A range of weapons, armors, personal uniforms, crown collections, marshals' batons and ceremonial swords, exhibited at various galleries of the museum, are the main displays other than paintings and archives of French war history.
Location: 129 Rue de Grenelle, 75007 Paris, FranceKey attractions: Dome church, Napoleon tomb and Veteran Chapel. There are few walks and tours but the interactive dome tour is the most renowned among them.Opening hours: 10 am to 6 pmEntrance fee: INR 960/person
4. Musée Rodin
Dedicated to the French artist Auguste Rodin, Musee Rodin is another captivating museum in France. Housed in a historic building, this museum boasts of artistic embellishments and expansive galleries, showcasing as much as 8000 paintings, 6600 sculptures, and 7000 art objects. Additionally, the location also features an impressive collection of over 80000 vintage photographs. Furthermore, Musee Rodin also houses a dedicated exhibition space for the works of Camille Claudel. Encircled by a lush garden and a small lake, Musee Rodin stands as one of the finest sightseeing destinations in Paris.
Location: 77 Rue de Varenne, 75007 Paris, FranceKey attractions: Prestigious works of Auguste Rodin such as The Thinker, The Kiss, and The Gates of Hell.Opening hours: 10:00 am to 5:45 pm. The museum is closed on Mondays.Entrance fee: INR 1202/person
Suggested Read: Honeymoon In France: 10 Beautiful Places That'll Make You Wish Time Stood Still, Forever!
5. Musée Jacquemart
Situated near Place de la Concorde, this is another site of splendid artistic displays. Renowned as one of the most charming museums in France, Musée Jacquemart-André showcases famous paintings and sculptures by Henri Matisse, Picasso, Henri Rousseau, Alfred Sisley, and Chaim Soutine.
Location: 158 Boulevard Haussmann, 75008 Paris, FranceKey attractions: Eight murals of water lilies by Claude Monet.Opening hours: 10 am to 6 pm. On Mondays, the museum closes at 8:30 pm.Entrance fee: INR 1082/person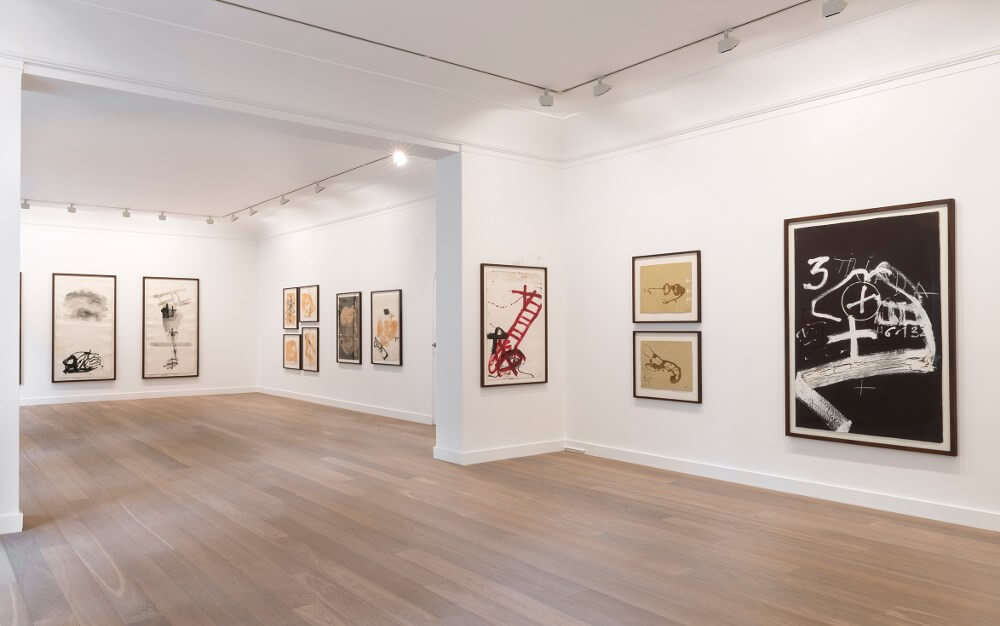 Museums in other cities of France
6. Palace of Versailles
Palace of Versailles is another prominent name in the list of finest museums in France, Paris and is unquestionably a must-visit. The stunning architecture, melodic fountains, and artistic embellishments captivate every traveler who explores its premises. The art objects, artifacts, armors, paintings, and sculptures of French monarchs exhibited at Versailles Palace museum undoubtedly epitomize the true essence and spirit of the medieval and Renaissance period of history. Take a charming tram ride to discover the lush and expansive green gardens surrounding the palace and relish the enchanting beauty of the place.
Place: Place d'Armes, 78000 Versailles, FranceMain attractions: Hall of Reflections, Musical Fountain Shows, Queen's Chamber Museum of History of France and The Grand Trianon.Operating hours: 9 am to 5:30 pm. The location is closed on Mondays.Admission fee: INR 1602/person
Recommended Reading: 10 Excellent Beaches In France Symbolizing A Serene European Vacation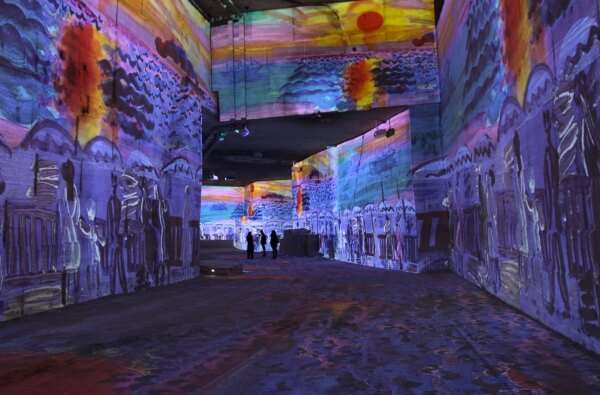 7. Galerie Tapiezo Contemporary Art Gallery and Museum
Without a doubt, Galerie Tapiezo Contemporary Art Gallery and Museum is an unparalleled museum in France, showcasing innovative paintings by French artist Tapiezo. This renowned painter is most recognized for creating unique and unconventional works using sand and natural pigments, and he engages with all visitors who come to his gallery.
Location: 7 Rue Richard Casteau, 84220 Roussillon, FranceMain attractions: Totem sculpture, sand painting, and hieroglyphs.Operating hours: 11 am to 5 pm. The location is closed on Sundays.Admission fee: INR 800/person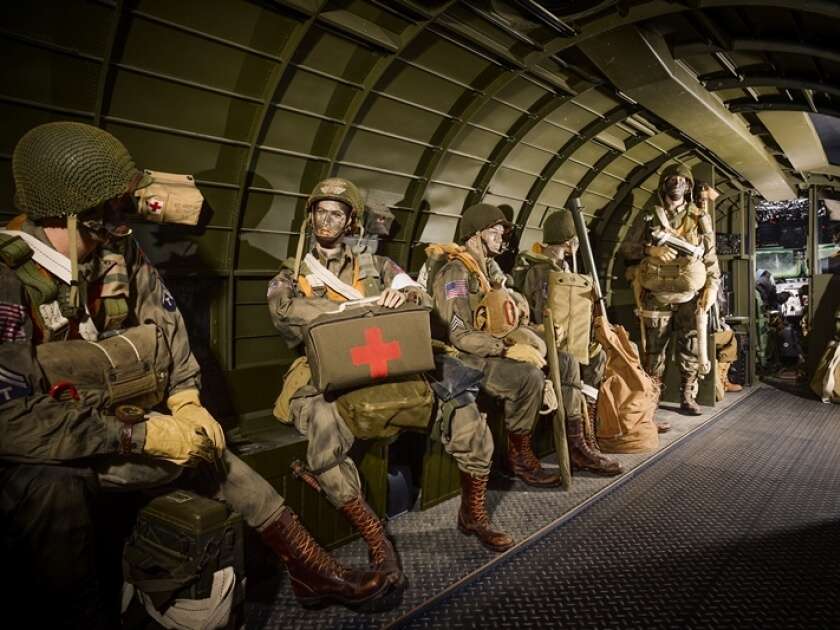 8. Carrières de Lumières
If you find yourself in France and do not visit Carrieres des Lumieres, you will be missing out. This exclusive museum in France projects and displays paintings and sculptures using multimedia effects alongside music. There are galleries showcasing works by Picasso, Michelangelo, and Raphael, which are presented with light and sound, resulting in a breathtaking 3D effect. Does it seem unreal? Pay a visit and see for yourself.
Location: Route de Maillane, 13520 Les Baux-de-Provence, FranceMain attractions: Nighttime projections of Michelangelo, Leonardo da Vinci, Raphael. Renaissance Giants and the Flower Power movement.Operating hours: 10 am to 6 pmAdmission fee: INR 1002/person
Recommended Read: This Nation Is Now Europe's Leading Holiday Destination & We're Traveling Already!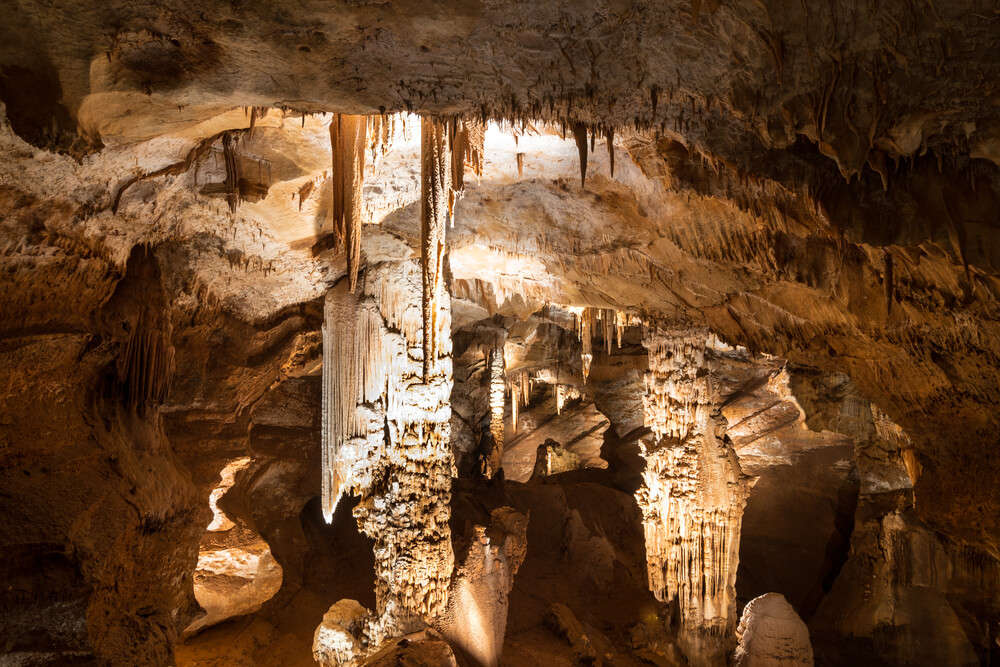 9. Airborne Museum
Airborne Museum was constructed in the cherished memories of American paratroopers, who parachuted into Normandy. The primary Waco museum structure is built in the form of a parachute and consists of an authentic Waco glider. With transport airplanes, ammunition, uniforms, exhibits of World War I, and antique items of the French soldiers, this location is one of the most intriguing museums in France, situated in the picturesque vicinity of Sainte-Mère-Église.
Location: 14 Rue Eisenhower, 50480 Sainte-Mère-Église, FranceMain attractions: Waco Glider, General James Gavin's helmet, General Matthew Ridgway's, General J. Lawton Collins's jacket, and C-47 transport plane.Opening hours: 10 am to 6 pmEntrance fee: INR 721/person
Recommended Read: 13 Celebrations In France That You Cannot Afford To Miss On Your Visit To L'hexagone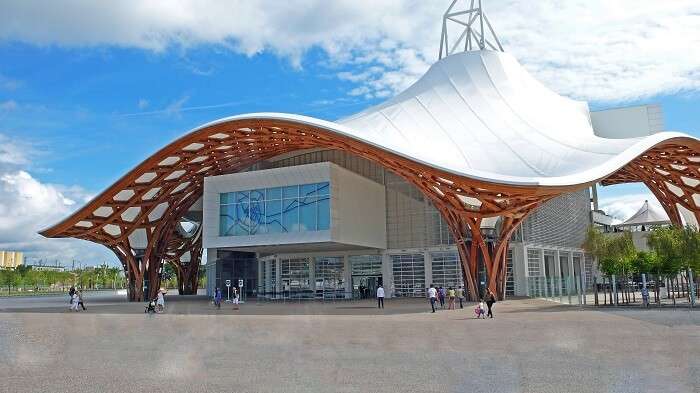 10. Grand Site Aven d'Orgnac
Grand Site Aven d'Orgnac is one of the most thrilling museums in France, and the presentation of various geographical and topographical features is certainly the showstopper. Enormous caverns, limestone topography, and crystal formations are spread across three expansive caves, and English-speaking guides take everyone on a guided walk through the underground chambers of this incredible natural museum.
Location: 2240 Route de l'Aven, 07150 Orgnac-l'Aven, FranceMain attractions: Beautiful display of stalactites, stalagmites, pillars, and monoliths.Opening hours: 9:30 am to 7 pmEntrance fee: INR 1082/person
11. Centre Georges Pompidou
The Centre Georges Pompidou has always captivated visitors with its peculiar architecture since its establishment in 1977. Its block-like walls have always amazed art enthusiasts and even children who visit. Ranging from surrealism to pop art, the CGP has two levels full of over 65,000-plus pieces of contemporary art from France's National Museum of Modern Art. What else makes it one of the finest museums in France is its impressive 245-piece collection of works by Matisse. And once you're finished exploring what the museum offers inside its walls, you must venture outside to enjoy the breathtaking panoramic views of the city from the building's 6th floor!
Location: Place Georges-Pompidou, 75004 Paris, FranceKey attractions: Pop art pieces, Matisse's finest works, peculiar architectureOpening hours: 11 AM – 9 PM. Closed on Tuesdays.Entrance fee: INR 1,040 for adults, free for children
12. National Museum of Modern Art
The National Museum of Modern Art has earned its place in the roster of the finest museums in France primarily due to its immense size. It has been recorded as the second largest museum in France, covering an area of approximately 17,000 square meters. Housing the most unique and notable pieces of contemporary artwork in France, the Musee National d'Art Moderne attracts a large number of visitors from around the world every year. Considered to be the first museum in Europe dedicated to promoting contemporary art, it is an essential part of every history enthusiast and art fanatic's travel itinerary.
Location: Centre Georges Pompidou, Place Georges-Pompidou, 75004 ParisKey attractions: Famous pieces of France's centuries-old contemporary artOpening hours: 11 AM – 9 PM. Closed on Tuesdays.Entrance fee: INR 1,040 for adults, free for children
Further Reading: France's Green Volcanoes Are Now A World Heritage Site & It Proves They Are Actually Worth A Hike
Incredible, isn't it? These museums in France will undeniably make you fall in love with French and Contemporary architecture. And if you're planning to book a trip to France, let us assist you in creating an amazing itinerary for you. Know of any more extraordinary museums in France, Paris? Share your recommendations in the comments section below