1. Coda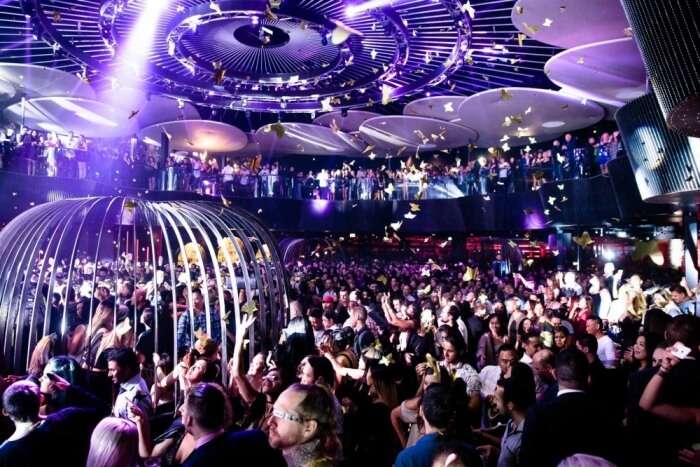 Place: 794 Bathurst St, Toronto, ON M5R 3G1, Canada
One of the most bustling spots to experience Toronto nightlife, Coda will make you dance all night long. The greatest aspect is the music is always new and the DJ is always brimming with energy, which is truly infectious. Since this is a well-liked hangout spot, it is recommended that you make a reservation. Also, please note that credit card and debit cards are only accepted for orders over 50$. So, make sure not to forget your cash at home.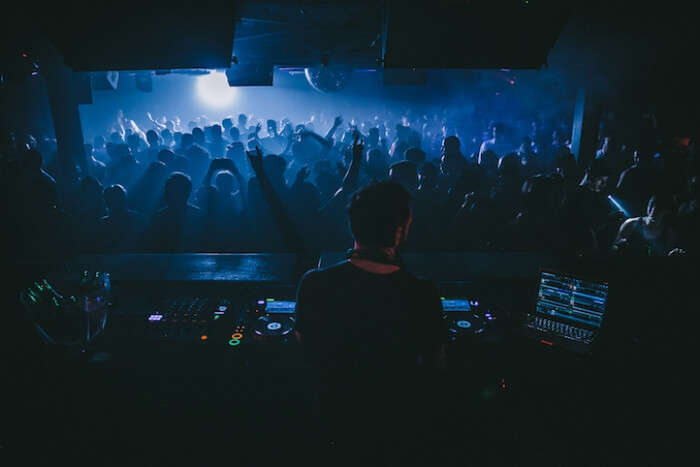 What's unique: The DJs in Coda are consistently acclaimed and play some mesmerizing music.
2. The Drake Underground
Place: 1150 Queen St W, Toronto, ON M6J 1J3
This is a renowned name when it comes to top lounges in Toronto. All the buzz is indeed justified! The Drake Underground is a versatile performance venue with an incredible sound system. Film screening, stand up comedy, dance party, poetry slams, and live band performances are just a few of the events that the Drake Underground proudly presents.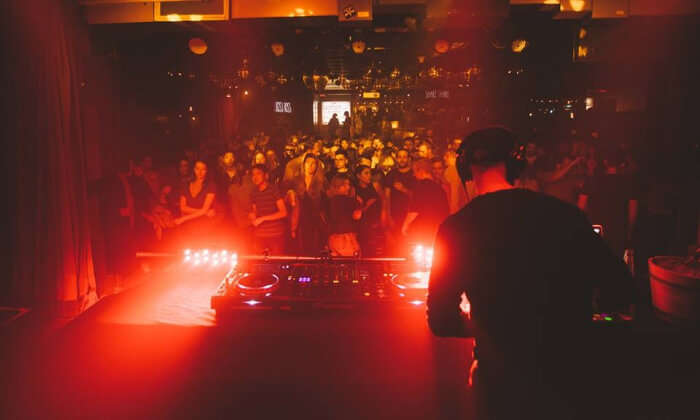 What's unique: Every Monday, Drake Underground hosts Elvis Monday – one of the longest running events. Complimentary food, like stew, and music simply set the right atmosphere!
3. TIFF Bell Lightbox
Location: 350 King St W, Toronto, ON M5V 3X5, Canada
The TIFF Bell Lightbox is a cultural center and also the headquarters of the highly anticipated Toronto International Film Festival. Your nocturnal experiences in Toronto become exceedingly glamorous if you happen to visit during the festival! Nevertheless, throughout the year, TIFF Bell Lightbox serves as a meeting place for film enthusiasts, creators, and event organizers. You can expect movie screenings, discussions, exhibitions, and parties to indulge in. If you are a movie aficionado, TIFF Bell Lightbox will not disappoint.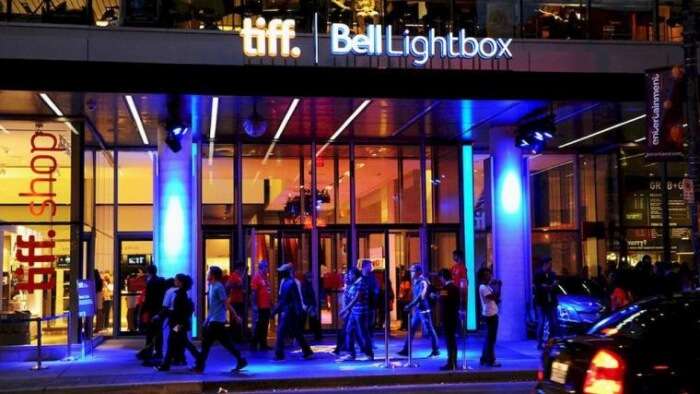 What's exceptional: The TIFF Bell Lightbox serves as the epicenter for the Toronto International Film Festival, which means you have a decent chance of spotting celebrities if you visit at the right time.
Must Read: 10 Things To Do In Toronto Making For A Super-Awesome Canada Trip
4. Spin Toronto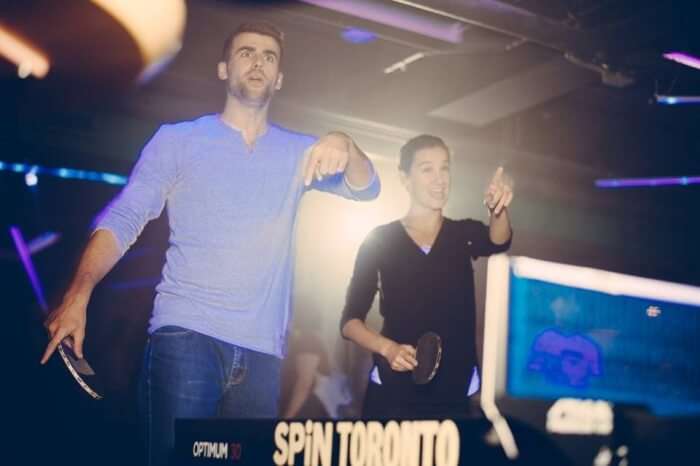 Location: 461 King St W, Toronto, ON M5V 1K4, Canada
Once again diverting from the usual path of nightlife enjoyment, Spin Toronto combines the thrilling game of Ping Pong with the finest music and a well-stocked bar. This may seem like a hidden gem for sports enthusiasts. Spin Toronto aptly describes itself as a gym, but with the added option of enjoying a nice beer. Whether you desire a friendly round of ping pong or wish to organize a modest gathering, this sports bar is always welcoming, with its attentive and helpful staff. It is advisable to book your slots in advance, particularly if you plan to visit during the weekend.
What makes it unique: The Spin Toronto allows you to enjoy a game of Ping Pong while the staff replenishes your drink at your request!
5. Uniun Nightclub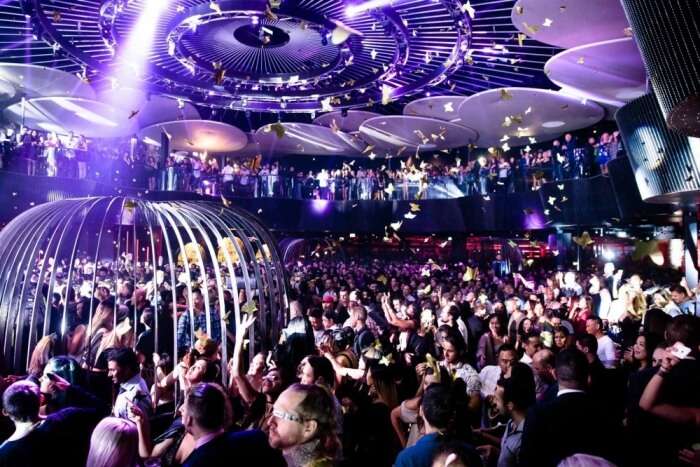 Location: 550 Wellington St W, Toronto, ON M5V 2V4, Canada
Among the liveliest clubs in Toronto, Uniun Nightclub will mesmerize you with its selection of top-notch international DJs, every evening. The weekends here are buzzing, featuring the finest hip hop, house, and popular club hits. From the lighting to the staff, everything is exceptional. If you're looking to have an amazing time, Uniun Nightclub is a perfect choice.
What sets it apart: The lineup of DJs definitely deserves recognition.
Planning your vacation but unsure of where to go? These travel tales assist you in finding your ultimate trip!
Authentic travel tales. Genuine accommodations. Practical tips to help you make the right decision.
6. The Reservoir Lounge
Location: 52 Wellington St E, Toronto, ON M5E 1C8, Canada
An extraordinary hangout den for the enthusiasts of Jazz, The Reservoir Lounge is where you can experience band performances, celebrity appearances. As the authorities like to present themselves this is the place home to – Cool Jazz, Hot Swing, Great People, Intelligent Cocktails, and Good Eats. There is a distinct band performance each day, with unique music altogether. The menu for food and drinks is extensive, so keep your appetite prepared!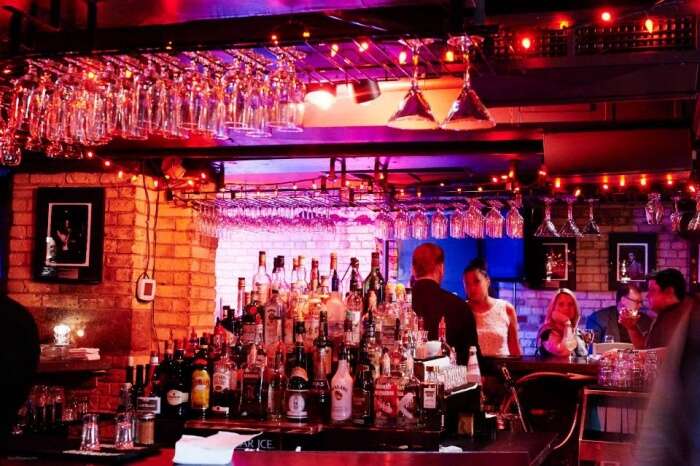 What's exceptional: The jazz lounge treats you with diverse music daily.
Website | Reviews
Suggested Read: Top 21 Things To Do In Canada For An Absolutely Thrilling Holiday
7. Steam Whistle Brewery
Location: 255 Bremner Blvd, Toronto, ON M5V 3M9, Canada
If you are planning to have a blast, Steam Whistle Brewery is the choice to make. Positioned right at the base of CN Tower – one of the leading tourist attractions of Toronto – this place is enhanced by friendly staff. The Steam Whistle Brewery has been around for two decades and has gained the title of being Canada's largest and most cherished independent breweries.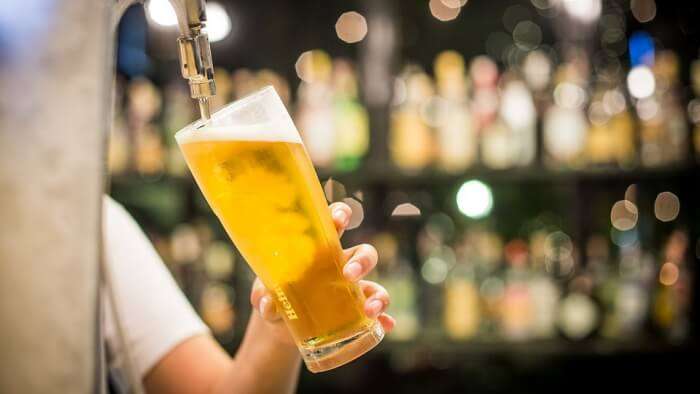 What's exceptional: Special events and live music concerts are frequently organized here. Also, the ambiance is astonishing, each day without fail.
8. Pub Hop
Place: 391 King St W, Toronto, ON M5V 1K1, Canada
Offering an impressive variety of artisanal beer, Pub Hop is a small yet cozy bar to spend time with your pals. The food has an innovative presentation and tastes phenomenal as well. The Pub Hop remains open until 2 am and frequently hosts live music for the patrons. It can be found in three different locations, namely King St. West, Peter Street, and Danforth Ave.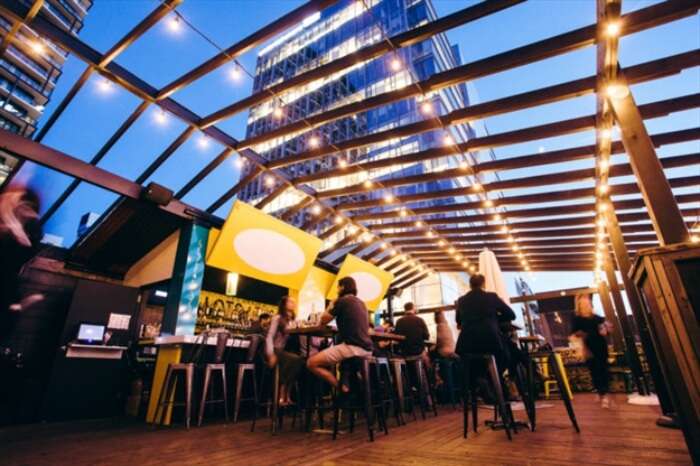 What's unique: Every day there is something distinctive happening in all three venues, like Wine Wednesdays, Table Bottle Tuesdays, and Slow Roast & Cocktails Sundays.
9. Bar 244
Place: 244 Adelaide St W, Toronto, ON M5H 1Y3, Canada
Introduced as "Enjoyable, informal, affordable, electrifying" Bar 244 is among the top spots to experience the nightlife in Toronto Canada – Mainly because of its inexpensive drinks and free entrance for registered guests. The energetic music will compel you to dance without restraint. The crowd is decent, and the service is swift.
What's unique: The complimentary guest list and economical drinks make it a noteworthy deal!
10. N'awlins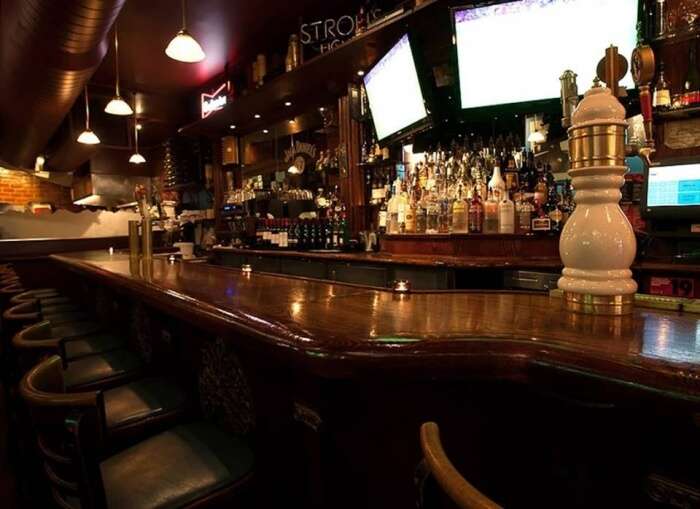 Place: 299 King St W, Toronto, ON M5V 0C4, Canada
One of the finest lounges in Toronto, N'awlins is a treasure for the enthusiasts of Jazz. As Jazz live music gets combined with delicious dishes, you are certain to journey to the streets of New Orleans.
What makes it special: The unique live music adds to the atmosphere.
With all of that waiting for you, we're confident that you won't have to wait too long for your trip to Canada! Plan a customized trip to this city, along with other Canadian cities you've always wanted to visit.
Further Reading: 40 Best Places To Visit In Canada That Will Captivate You
Disclaimer: TravelTriangle does not claim credit for images featured on our blog site unless otherwise noted. All visual content is protected by copyright and belongs to its respective owners. We strive to provide proper attribution to the original sources whenever possible. If you own the rights to any of the images and do not wish them to appear on TravelTriangle, please contact us and they will be promptly removed. We believe in giving proper credit to the original author, artist, or photographer.
Please Note: Any information published by TravelTriangle in any form of content is not intended to substitute any kind of medical advice, and individuals must not take any action before consulting a professional medical expert of their own choosing.
Frequently Asked Questions About The Nightlife In Toronto
Does Toronto have a good nightlife?
Toronto, Canada's biggest city, is a dynamic metropolis renowned for its lively nightlife and bar scenes. There are numerous restaurants, bars, clubs, lounges, and casinos in Toronto for both tourists and locals.
What is there to do in Toronto at night alone?
Toronto offers a plethora of nighttime attractions. Here is the list of things to do in Toronto at night: 1. Bonfire at Scarborough Bluffs 2. Nerd Nite Toronto 3. Embark on a Toronto Food Tour 4. Visit the Comedy Club 5. Go to the Royal Alexandra Theatre 6. Evening Cruise 7. Late-Night Stroll 8. Live Music
Which clubs in Toronto offer the best nightlife?
The clubs that provide the finest nightlife in Toronto are – 1. Toy Box Toronto 2. Mister Wolf 3. Uniun Nightclub 4. The Drake Underground 5. Fly Nightclub 2.0 6. Coda 7. Rebel 8. Goldie 9. Lost And Found 10. TIFF Bell Lightbox
How old do you have to be to go clubbing in Toronto?
The legal age to go clubbing in Toronto is 19 years old, which is also the legal drinking age in Canada.
Which city in Canada has the best nightlife?
Toronto undeniably has the best nightlife in Canada.
How many clubs are there in Toronto?
There are more than 20 vibrant clubs in the city of Toronto that offer an amazing nightlife experience.
What clubs do celebrities go to in Toronto?
Here is a list of some clubs in Toronto where you might get the chance to party with celebrities. 1. 70 Down 2. Cube 3. Wildflower 4. Everything's For Sale 5. Door Three
Is Toronto safe for solo female travelers?
Absolutely, Toronto is renowned as the safest city in North America. The city is extremely safe for solo female travelers, even during nighttime.